'South Park' Has Decided to 'Back Off' Trump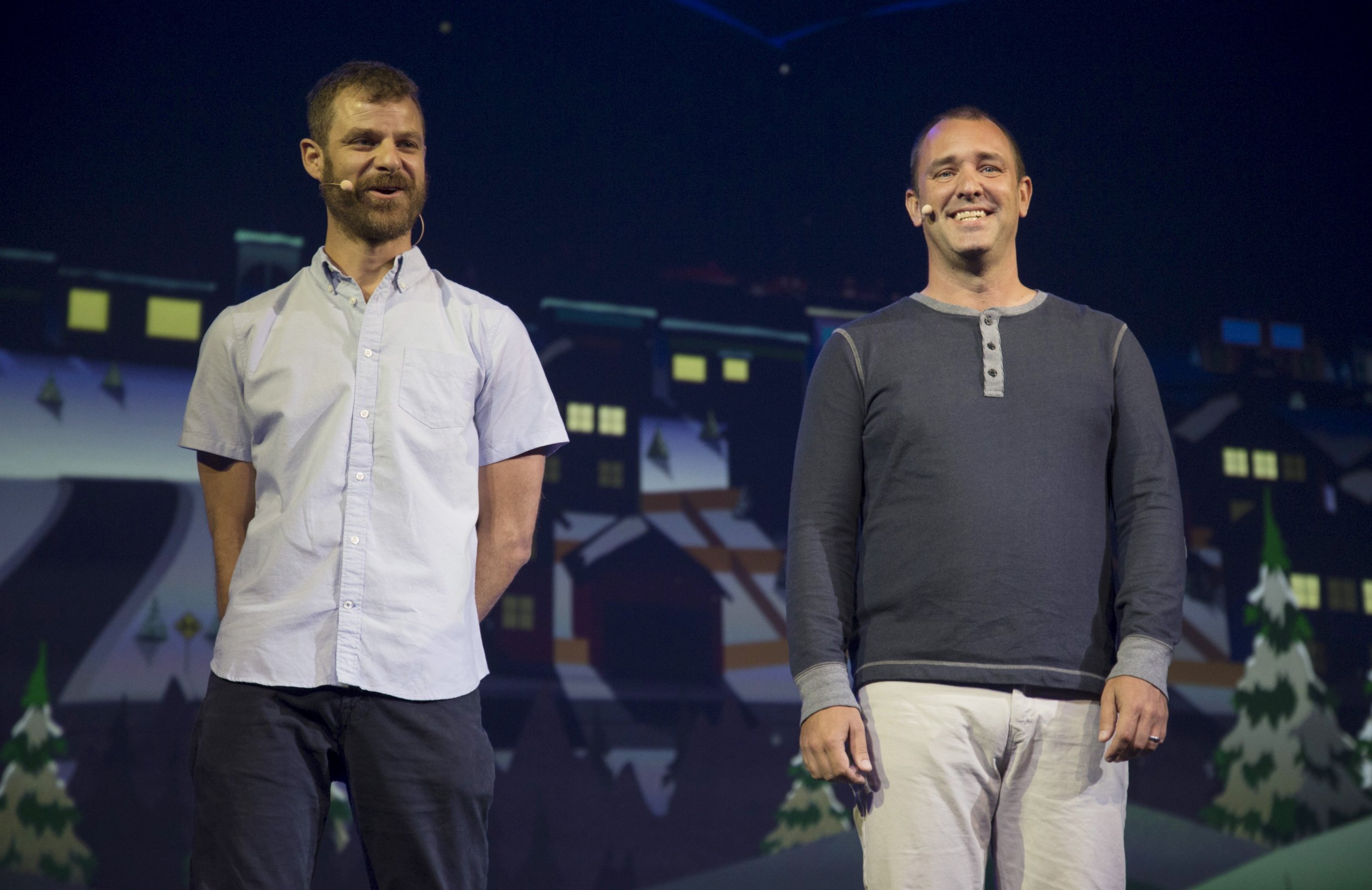 Trey Parker and Matt Stone have been the most fearless satirizers of American culture since South Park first aired on Comedy Central in 1997, but they may have finally met their match. Donald Trump has provided a wealth of material for comedians, and South Park has certainly taken plenty of jabs at the president, but Parker and Stone say they're going to lay off Trump in the show's upcoming 21st season.
Related: 'Saturday Night Live' suspends writer for tweeting joke about Barron Trump
"It's really tricky now as satire has become reality," Parker told Australia's ABC News. "We were really trying to make fun of what was going on [last season] but we couldn't keep up. What was actually happening was way funnier than anything we could come up with. So we decided to just back off and let [politicians] do their comedy and we'll do ours."
South Park's recently concluded 20th season featured plenty of prime Trump material. Here's Garrison (as Trump) getting a tour of the Pentagon in an episode that aired after the election.
Comedians and late-night hosts have delivered plenty of joke-filled critiques of the president, but as Parker points out, parodying or satirizing Trump has been difficult. His words and actions are often so extreme and outlandish that any attempts to make him seem more ridiculous than he actually is falls flat. Expressions like "you couldn't write this stuff" have been used to describe the absurdity of Trump throughout his campaign and presidency. Parker and Stone have now realized that in this case it's actually true, and it's not that funny.
"People say to us all the time you know like, 'Oh, you guys are getting all this good material,' like we're happy about some of the stuff that's happening," said Stone. "But I don't know if that's true. It doesn't feel that way."