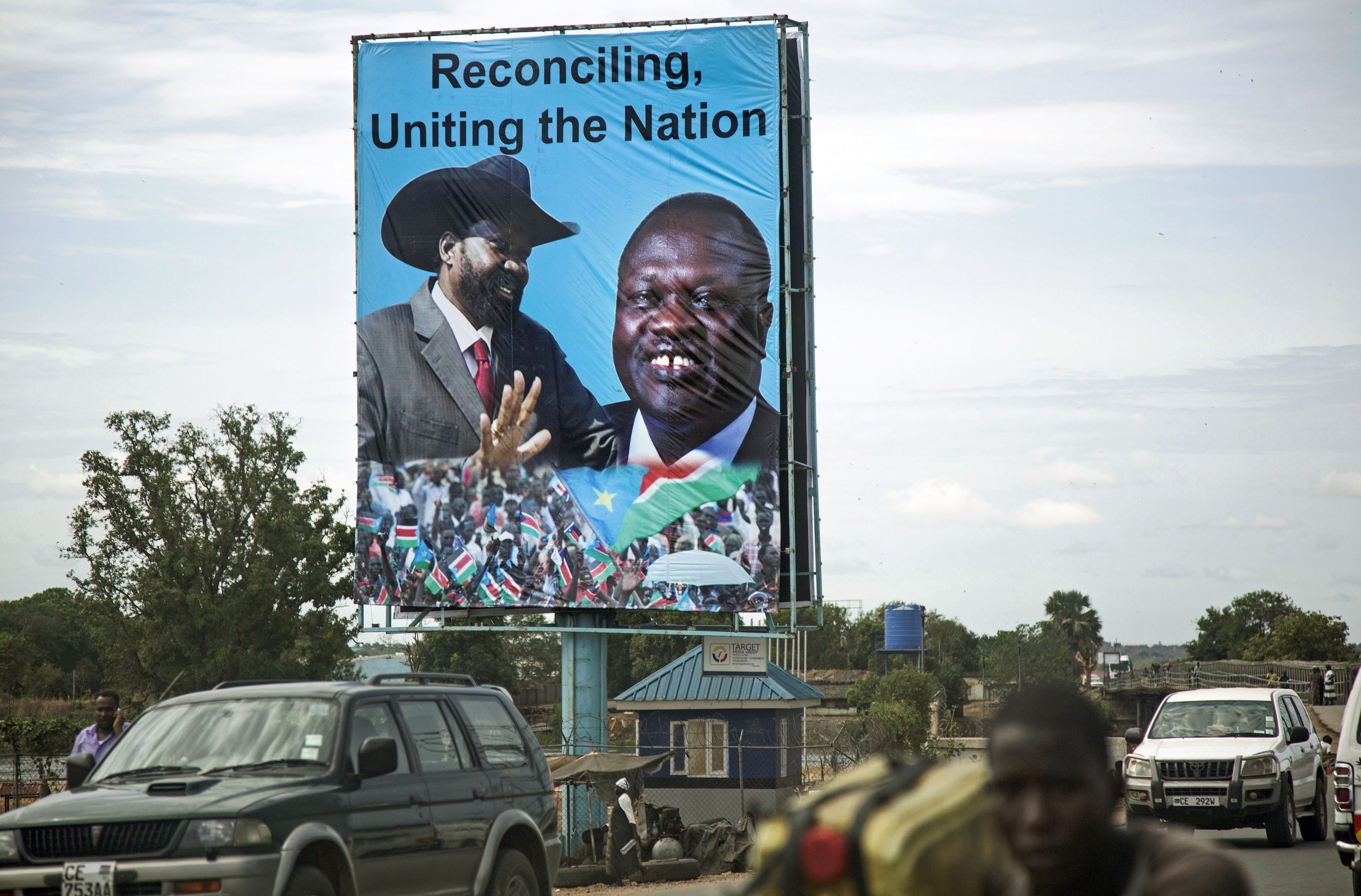 Confusion is mounting over the scheduled return of South Sudan's rebel leader Riek Machar, who was scheduled to arrive in the capital Juba on Monday after a two-year absence.
Machar was recently reappointed as vice president by South Sudan President Salva Kiir. Machar and Kiir have been on opposing sides in South Sudan's civil war, which began in December 2013 following accusations by Kiir that Machar was planning a coup, which the latter denied. Tens of thousands of people have been killed and more than 2 million displaced in the conflict.
The warring sides signed a peace agreement in August 2015 and agreed to share ministerial positions in a transitional government in January. Machar reportedly returned to South Sudan earlier in April and is due in Juba on Monday. The rebel leader laid out various conditions to his return to the capital, however, including having 1,370 rebel troops stationed in Juba to provide his security.
Rebel spokesman William Ezekiel had told journalists waiting at Juba airport on Monday that Machar's return would be postponed until Tuesday due to logistical reasons. Hours later, however, the head of the rebels' negotiating team, Taban Deng, confirmed to the BBC that the vice president would arrive in the capital on Monday evening local time, where he would be sworn in.
Machar, who studied for a PhD in the U.K. during the mid-1980s, was a key ally of Kiir's in fighting for South Sudan's independence from Sudan in 2011. He comes from the second-biggest ethnic group in the country, the Nuer, and there were reports of ethnic fighting between Nuers backing Machar and members of the Dinka majority, to which Kiir belongs, at the outbreak of the civil war.
Ahead of Machar's return, United Nations Secretary General Ban Ki-moon telephoned both the president and rebel leader on Sunday to urge both sides to hasten the formation of a transitional government of national unity. In his call to Kiir, Ban welcomed the decision to receive Machar back to Juba and called for "the expeditious implementation of the security arrangements," including the withdrawal of government troops from the capital, Reuters reported. The U.N. chief urged Machar to "work with President Kiir to prevent any further violence."