As South Sudan Battles Famine, Aid Workers Remain Under Fire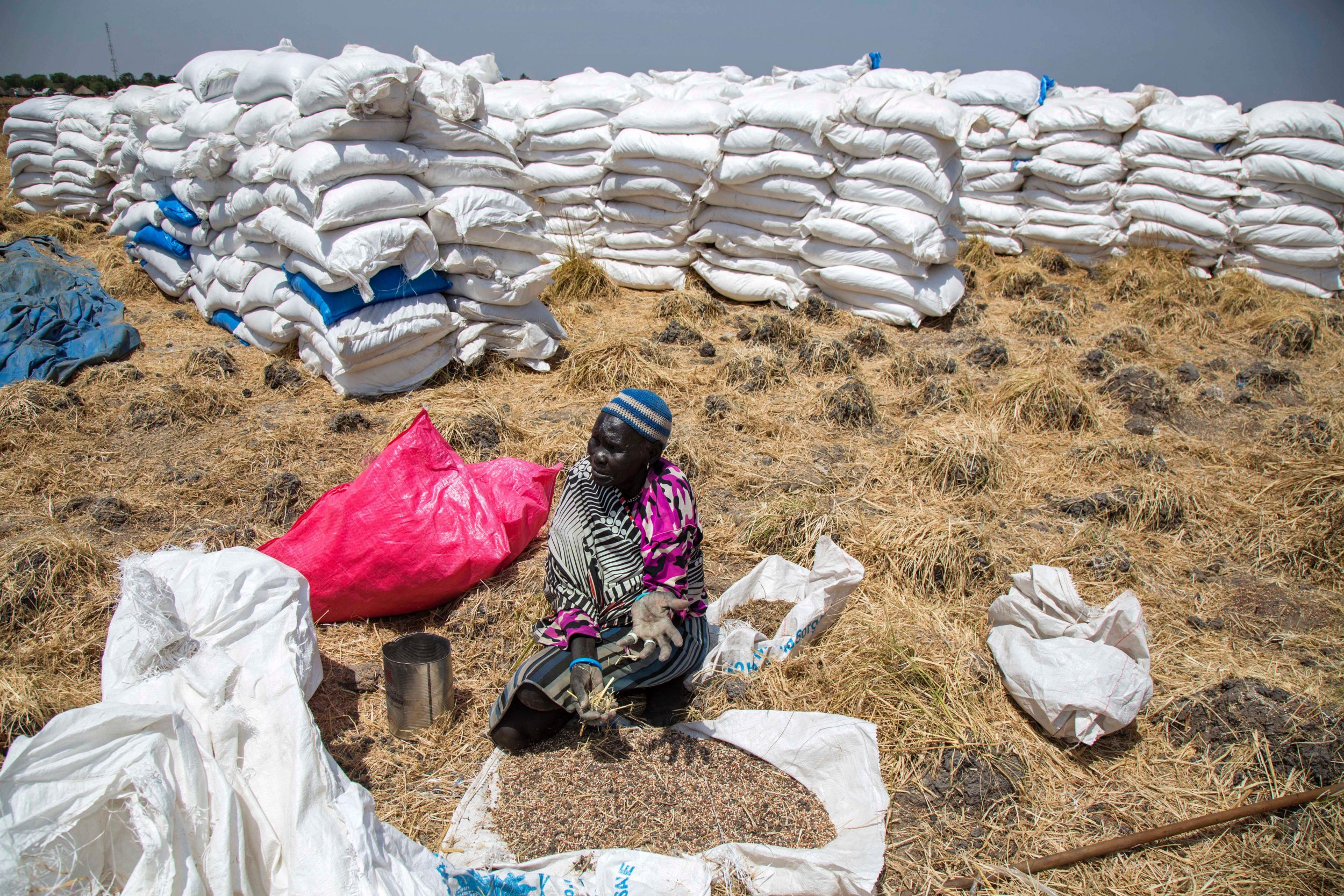 Just a month after he had been in South Sudan's remote northern country Mayendit, where U.N. agencies declared a famine in February, Mark Stevens received the news that 13 aid workers under his charge had been abducted in the same region.
Armed men kidnapped the local workers for Samaritan's Purse, a U.S.-based Christian charity, from a village near Mayendit on March 13. Over the course of two days, Stevens, the charity's country director in South Sudan, says his team engaged in tense discussions with the gunmen, "exerting pressure through a variety of different contacts" to try and secure their release. A spokesman for South Sudan's military identified the kidnappers as rebel forces fighting against the government in a three-and-a-half-year civil war, and said they demanded a ransom of aid deliveries. Stevens denies any ransom was asked for and identifies the abductors only as "rogue armed actors."
The armed men released the Samaritan's Purse workers after two days in captivity. But the case highlights the threat faced by aid workers in South Sudan.
"On the one hand, you're looking at a situation where you've had famine declared, you have over 100,000 people starving. So you definitely have a strong desire to do everything you can," Stevens says. "But if we can't do it securely, then we can't operate."
Aid workers are under fire in South Sudan. At least 82 humanitarians working in the country have been killed since the outbreak of civil war in South Sudan in December 2013, the U.N.'s humanitarian coordinator in the country, Eugene Owusu, said at an April 19 press conference. South Sudan overtook Afghanistan for the first time to become the world hotspot for attacks on aid workers, with 31 recorded incidents in 2015, according to the most recent annual report by the Aid Worker Security Database, and that figure shot up to 49 in 2016. And, with little progress being made on a political solution between the warring sides, and international actors failing woefully to meet humanitarian funding targets, the aid community in South Sudan appears as isolated as ever.
While the Middle East and Africa are beset by humanitarian crises and intractable conflicts, South Sudan is currently the only country in the world where famine has officially been declared. U.N. and government agencies said in February that 100,000 people in the former Unity state were at risk of immediate starvation, and that 4.9 million people—almost half the population—were severely food insecure. Aid officials have described the famine as man-made, with its roots in the civil war, which began as a political dispute between President Salva Kiir and his then-deputy, Riek Machar, at the end of 2013. Since then, the country has witnessed a horrendous escalation: Rape has been used as a widespread weapon of war; international institutions have documented abuses, including forced cannibalism; 72 percent of primary school-aged children are not in school—the highest rate in the world—and many have been sent onto the frontlines of a conflict that has pitted ethnic groups against each other.
Read more: Thousands of children are being forced to join the worsening fight in South Sudan. Will Washington help?
As South Sudan has deteriorated, the crosshairs of the conflict have taken in aid workers. There have been 111 attacks involving aid workers since December 2013, with a substantial increase in the number of incidents each year, according to the Aid Worker Security Database. The vast majority of these have involved domestic South Sudanese aid workers, but international humanitarians have not been spared. In one incident in July 2016, after a fresh outbreak of the conflict, men in South Sudanese military uniforms ransacked a hotel in the capital Juba, raping several female Western aid workers and killing a local journalist.
"This is the most dangerous place for aid workers across the planet," says Deepmala Mahla, the head of Mercy Corps's 130-strong team in South Sudan. Mahla, who previously worked in Yemen from 2010-2012 as that country descended into civil war, says that there is a complete lack of respect from all parties involved in South Sudan's conflict for rules of war protecting aid workers and non-combatants. "We have so many international treaties, conventions, assurances that aid workers will be protected, but those promises have been broken far too many times," Mahla says.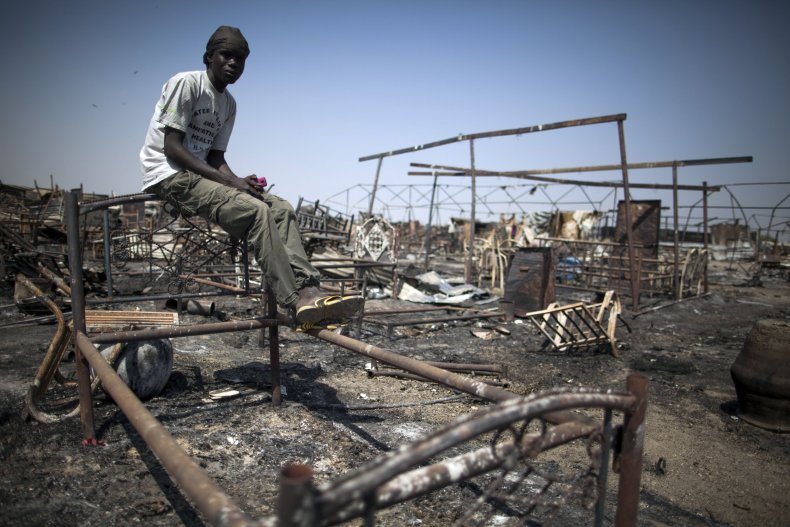 In spite of the country's desperate situation, the South Sudanese government has appeared reluctant to accept international assistance. The government in Juba has resisted U.N. attempts to deploy an extra 4,000 troops to the country's embattled peacekeeping force, claiming it is able to provide security for the population by its own means. In March, even after the famine declaration, the labor ministry proposed increasing the cost of permits for foreign aid workers a hundredfold from $100 to $10,000, though it abandoned the plan a month later.
Mahla says that the weight of bureaucracy in South Sudan's government significantly slows down the work of her organization, which is focused on providing clean water and emergency cash grants. "Without a shadow of a doubt, [this is] the most complicated, the most challenging and the most rapidly deteriorating [situation I've worked in,]" she says.
The famine and food insecurity have contributed to massive health risks in South Sudan, most notably malnutrition: In the February famine declaration, 14 out of 23 counties with recent data had acute malnutrition rates of more than 15 percent of the population. The World Health Organization has deployed additional personnel to try and prevent outbreaks of deadly diseases made more likely by conditions of food insecurity and poor hygiene, including cholera, measles and malaria.
But those providing lifesaving care are also under threat in the country, according to Arjan Hehenkamp, a director for Médecins Sans Frontières based in Amsterdam, who worked in South Sudan for four years in the early 2000s. On a recent visit to Leer—one of the famine-affected regions—in March, Hehenkamp recounts walking through an MSF hospital that has been looted three times since 2013 and is now unusable.
"The hospital is completely burned, it's empty, everything has been taken, even the roof. There was a carpet of [malaria] rapid tests that we were walking on at the hospital. Three or four cars stood there, completely emptied out of any useful things and burnt," he says. "It was a pretty thorough job in dismantling, destroying and looting a hospital and so ensuring that it cannot continue to provide any services to patients and the population."
As the famine threatens to spread, a solution for the conflict remains elusive. President Kiir has initiated a national dialogue aimed at bringing about reconciliation, but the process has lacked opposition support. Fighting has continued in many areas, including around Juba, where six aid workers from a UNICEF partner organization were killed, along with their driver, in March in an area controlled by the government but beset by militias. It was the deadliest incident involving aid workers since the war began.
"These 82 did not die in a day. It happened over three years and people knew about it, this was in the news," Mahla says. "One aid worker killed is too many, we don't have to wait for the number to reach 50 or 80 or 100 to give attention to this very important matter."