South Sudan Bumps Up Fees for Foreign Aid Agencies Almost Sixfold, Despite Famine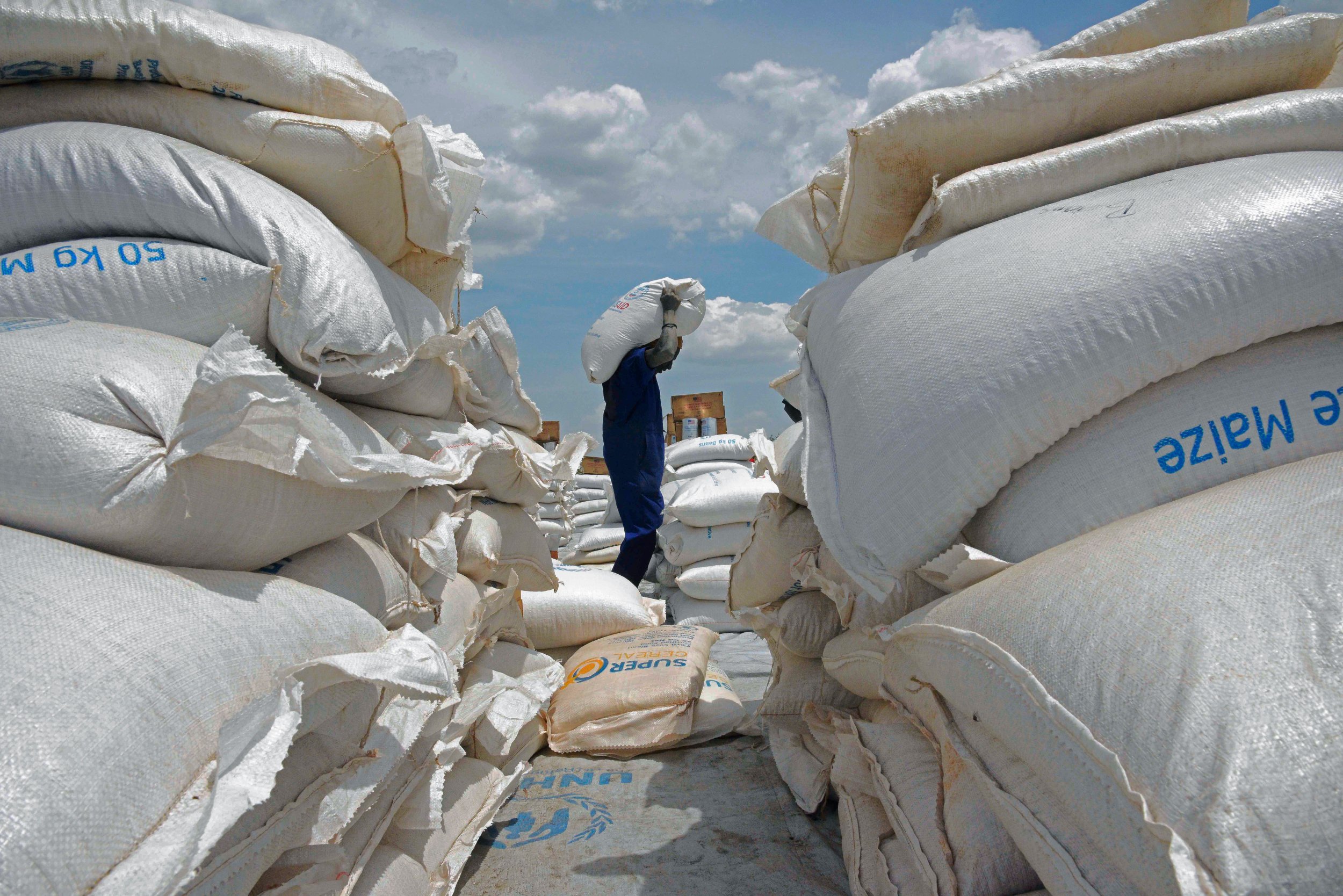 South Sudan's government has hiked registration fees for international aid agencies operating in the country almost sixfold, as 100,000 people face starvation due to famine.
The government's registrar of NGOs, Deng Tong Kenjok, announced that the new directive would increase fees from $600 to $3,500 for international agencies and from $450 to $500 for local organizations, Reuters reported Thursday.
The world's youngest country, which gained independence from Sudan in 2011, has been beset by conflict since December 2013. Millions of people have been displaced in fighting between government forces and rebels, which has often been fought along ethnic lines.
In February, U.N. and South Sudanese government agencies declared that parts of the country were officially experiencing famine, with 100,000 people at risk of immediate starvation. Almost half of the population are facing food shortages in what the United Nations has described as a man-made famine caused by the ongoing conflict.
The registrar Kenjok said that 130 international NGOs and 500 local organizations were currently registered in the country. Kenjok said that the fee increase had been made "due to the increasing demand of humanitarian needs in the country."
Aid workers have accused the South Sudanese government of putting obstacles in the way of their work. The government moved in March to increase the cost of permits for foreign aid staff a hundredfold, from $100 to $10,000, before later U-turning on the decision after an outcry from international organizations.
The U.N.'s second-in-command in South Sudan announced in April that 82 aid workers had been killed in South Sudan since the outbreak of civil war, making the country one of the most dangerous in the world for humanitarians.
The civil war broke out following a dispute between President Salva Kiir and former vice-president Riek Machar. Despite both sides striking a peace agreement in August 2015 and Machar returning to the capital Juba in April 2016, fighting flared up again in July 2016 and the rebel leader has gone into exile in South Africa.
The conflict has created a massive refugee crisis: 1.6 million South Sudanese refugees have spilled across the country's borders, with the majority fleeing to neighboring Uganda, home to the world's fastest-growing refugee settlement.