South Sudan Closes Newspaper Following George Clooney Corruption Report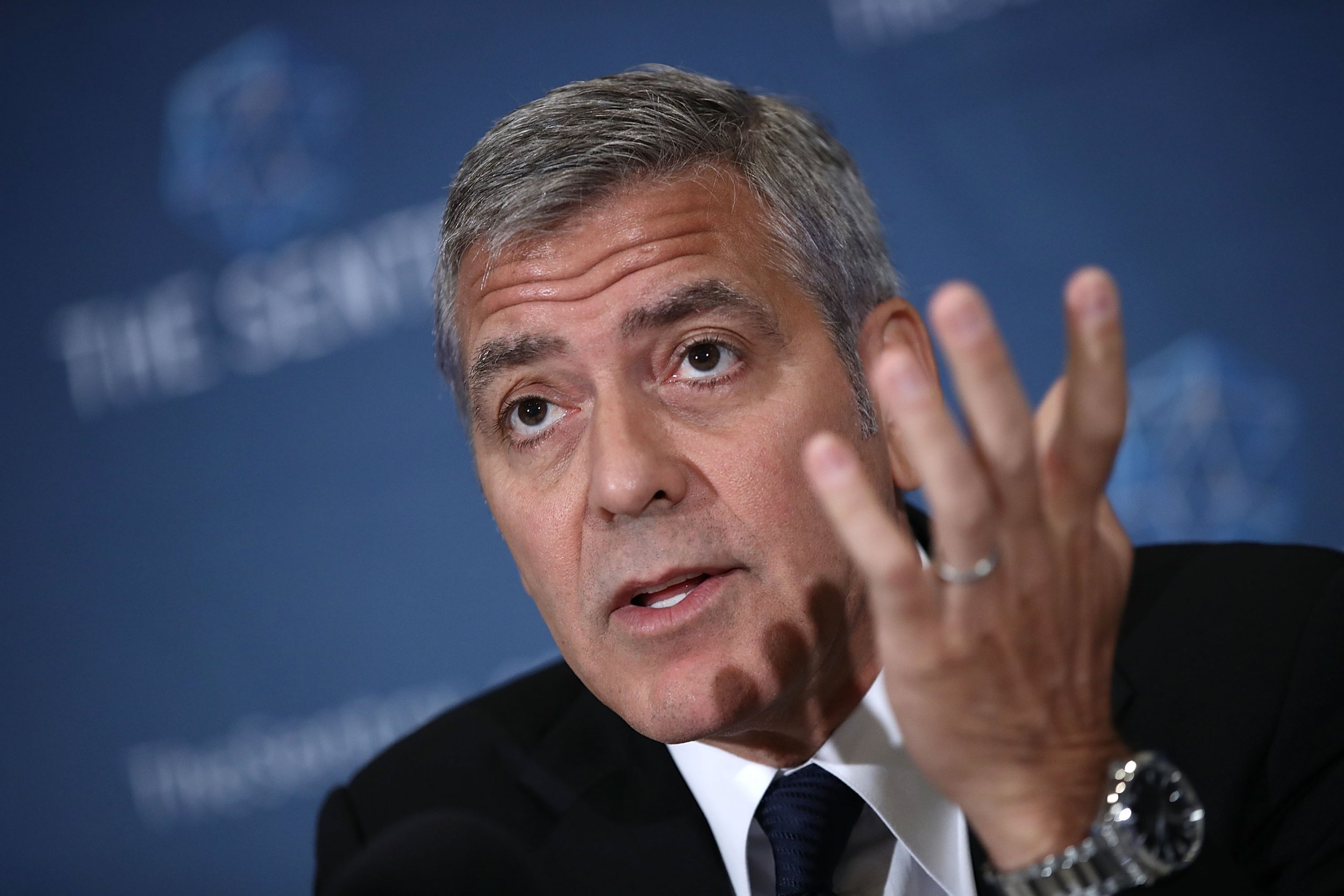 South Sudanese authorities have shut down a high-profile independent newspaper a day after it ran a headline covering a report backed by actor George Clooney that accused top officials of corruption and profiteering.
The editor of the Nation Mirror, Aurelions Simon Cholee, told Reuters on Wednesday that no clear reason was given for closing the paper. Security officials told the editorial leadership that the newspaper "indulges in activities that are incompatible with its status," according to Cholee.
U.S.-based investigative group The Sentry, co-founded by Clooney and John Prendergast of the Enough Project, published a wide-ranging report on Monday that claimed that top South Sudanese officials—including President Salva Kiir and deposed vice-president Riek Machar— had benefited financially from the country's civil conflict. The Nation Mirror' s headline on Tuesday read: "Kiir, Machar, Top Generals, Implicated in Sentry Corruption Report."
The Sentry report alleged that both Kiir and Machar, as well as top officials in the South Sudanese army, had accrued wealth during the civil conflict and purchased multiple properties abroad, which would not have been possible on their government salaries.
A spokesman for President Kiir, Ateny Wek Ateny, told Al Jazeera that the allegations in the report were "completely rubbish" and threatened to take the report's authors to court. A spokesman for Machar, James Gatdet Dak, also told Reuters that the allegations against the former rebel leader were false and that he did not own properties in the Kenyan capital Nairobi or Ethiopia's capital Addis Ababa as alleged in the report.
The U.S. State Department said on Wednesday that it welcomed the Sentry's report, stating that it provided no direct financial support to the country's government and that the "track record of corruption in South Sudan is extensive."
South Sudan, which only gained independence from Sudan in 2011, descended into civil war in December 2013 after Kiir accused Machar of plotting a presidential coup. The war has resulted in the deaths of tens of thousands of people and has displaced more than two million. A ceasefire agreement was signed in August 2015 but intense fighting broke out in the capital Juba in July, prompting Machar to flee the country and leading Kiir to remove him from the role of first vice-president.
The country is ranked 140 out of 180 in Reporters Without Borders' 2016 press-freedom index. South Sudanese authorities have previously shut down another prominent newspaper, the Juba Monitor, several times and detained its editor-in-chief Alfred Taban.