'Horrendous' Human Rights Abuses in South Sudan: U.N.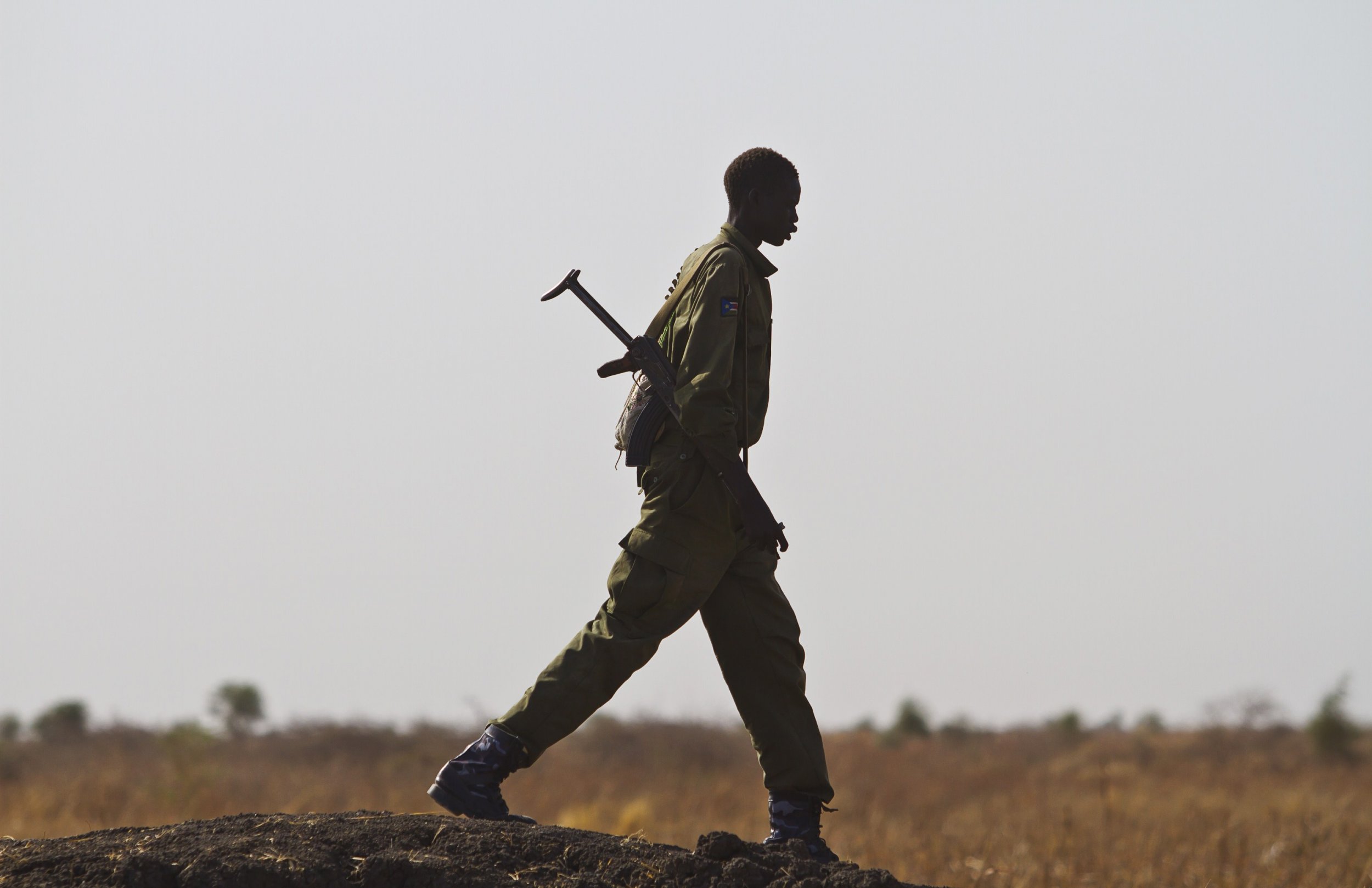 South Sudanese soldiers deliberately raped and murdered civilians in "one on the most horrendous human rights situations in the world," according to the United Nations.
The world's newest country, which gained independence from Sudan in 2011, was plunged into conflict in December 2013, when forces allied to South Sudanese President Salva Kiir began fighting rebels aligned with then-former Vice President Riek Machar. The conflict has resulted in thousands of deaths and almost 650,000 refugees fleeing the country. It has also devastated the opportunities of young people—more than half of South Sudanese children are not in school, the highest proportion of any country in the world.
Militias allied to the government are being allowed to rape women in lieu of wages, according to the U.N. Human Rights Office report published on Friday. Investigators found that rape was being used as a widespread weapon of war, with more than 1,300 reports of rape in Unity state, on the northern border with Sudan, between April and September 2015.
While both sides have committed crimes, government forces bore the brunt of the responsibility for violations in 2015, the report said, as the rebels were weakened across the country. The state army, known as the Sudan People's Liberation Army, has employed a scorched earth policy and deliberately targeted civilians in an offensive launched in Unity state in April 2015, the report claimed.
Despite the "horrendous" situation in South Sudan, the country has "been more or less off the international radar," said Zeid Ra'ad Al-Hussein, the U.N. High Commissioner for Human Rights.
In a separate report released on Friday, Amnesty International claimed that government forces deliberately suffocated more than 60 people in a shipping container near the town of Leer, Unity state, in October 2015. All but one of the detainees died and the bodies were dumped in open pits near Leer.
Newsweek attempted to contact the government of South Sudan for a comment on both reports but received no immediate reply. A spokesman for President Kiir, Ateny Wek Ateny, told the BBC's Newsday program that government forces follow the rules of engagement but the state is investigating the allegations.
The two warring factions signed a peace agreement in August 2015 and agreed the makeup of a power-sharing cabinet in January, which is intended to form a transitional government of national unity. Machar was recently reappointed to the post of vice president in February. But despite the political advances, fighting continues to rage in the country. In February, 18 people—including two staff members of the medical charity Medecins Sans Frontieres—were killed in fighting at a U.N. compound for people fleeing the conflict.