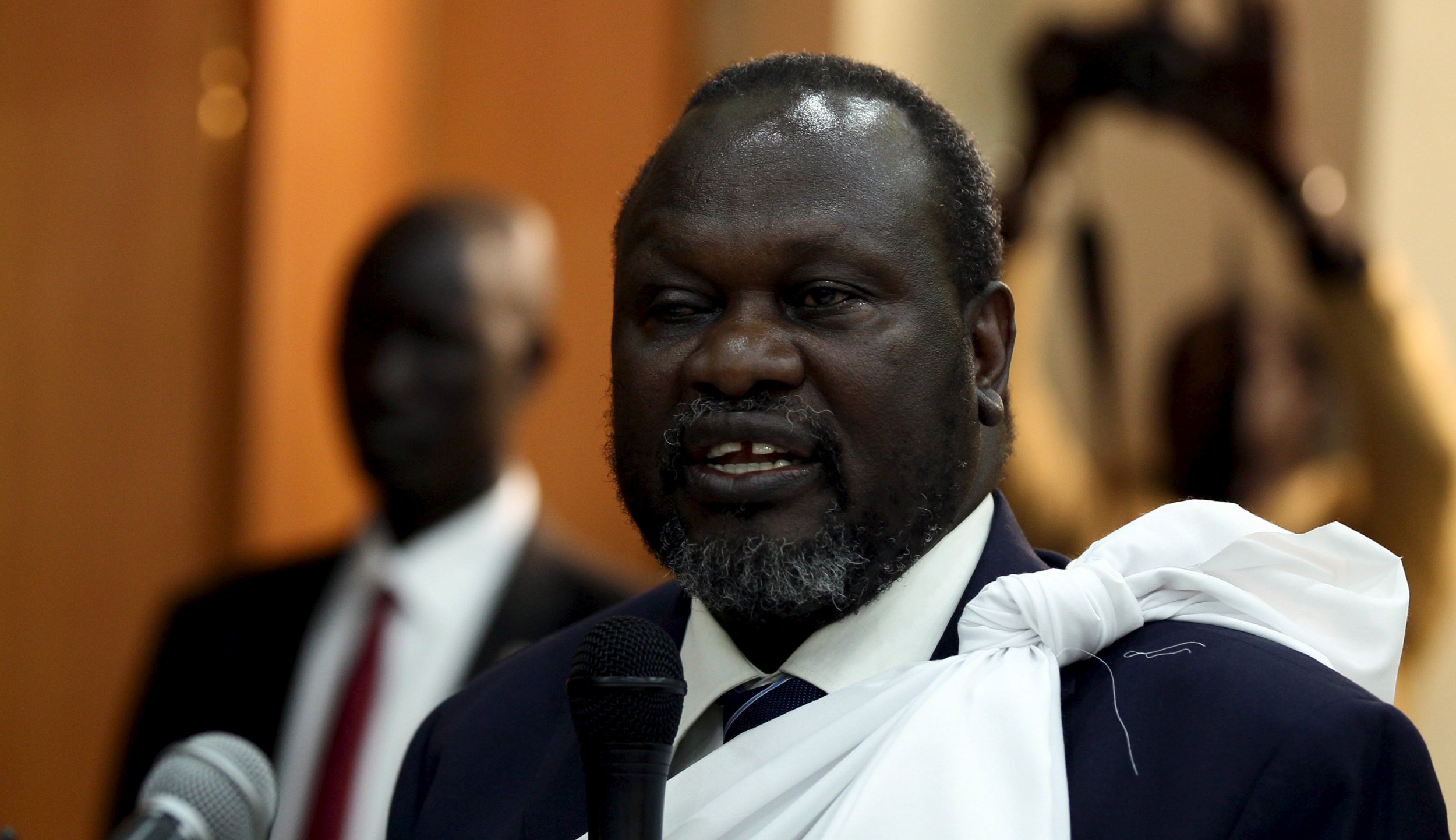 Riek Machar, the leader of South Sudan's rebel forces, has returned to the country for the first time in more than two years.
Machar was appointed vice president of South Sudan following its independence from Sudan in 2011, but fled the country after being accused by President Salva Kiir of plotting a coup in December 2013. The accusation led to the outbreak of a civil war between Kiir's forces and rebels loyal to Machar that has seen tens of thousands of people killed and more than two million displaced.
The warring parties signed a peace agreement in August 2015 and Kiir re-appointed Machar as his deputy in February. The two sides have also agreed to share ministerial positions in a transitional national unity government. Machar's spokesman told the BBC that the vice president was in Pagak, near the Ethiopian border, and was due to return to the capital Juba on Monday.
Machar has said previously in an interview with German broadcaster DW that he will only return to the capital once it has been demilitarized and a contingent of 1,370 rebel troops are flown into Juba to provide security for him.
The conflict in South Sudan has led to accusations of human rights abuses by both sides. A March report by the U.N. Human Rights Office found that rape was being used as a widespread weapon of war and that militias allied to the government were being allowed to rape women in lieu of wages. There have also been allegations of forced cannibalism and torture levied against the warring parties.