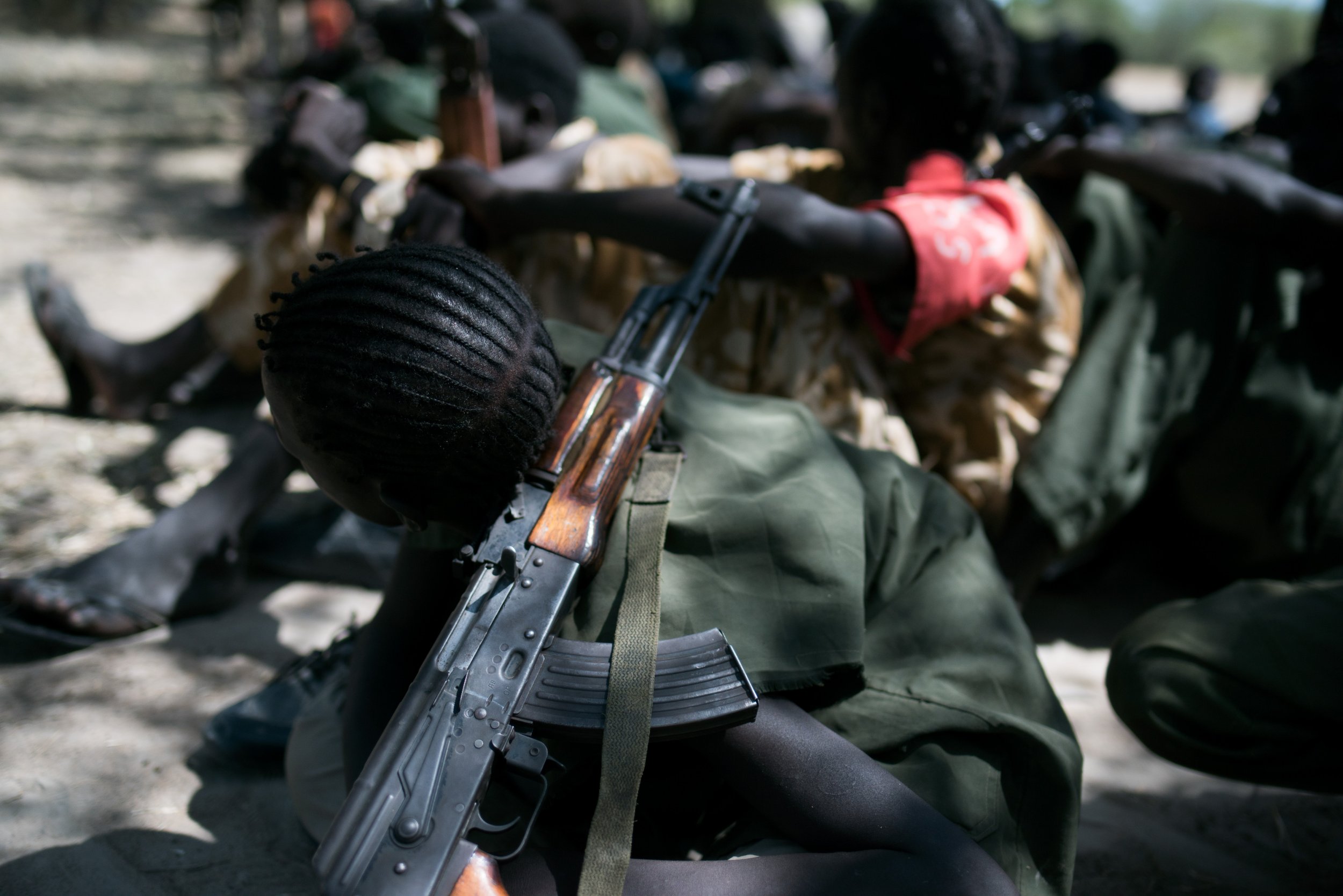 Updated | South Sudanese rebels and government forces have committed serious human-rights abuses—including burning a truckload of civilians to death—since the conflict intensified in July, according to a report.
The United Nations Security Council should impose an arms embargo on the country and support the establishment of a hybrid court to investigate people accused of war crimes, Human Rights Watch (HRW) said in a report published Wednesday.
Civil war broke out in South Sudan in December 2013, when President Salva Kiir accused then vice-president Riek Machar of plotting a coup. While hostilities briefly decreased following the signing of a peace agreement in August 2015, the conflict has intensified again since July, when scores of soldiers and rebels were killed in fresh fighting and Machar was forced to flee the capital Juba.
HRW's report, based on testimony from more than 70 victims and witnesses, focuses on the south-western city of Yei, the capital of the newly-created Yei River state, which lies around 93 miles south of Juba.
The report recorded instances of abuses—including killings, rapes, and arbitrary arrests—committed by both government soldiers and rebel troops claiming allegiance to Machar. The report found that rebel forces ambushed a convoy of cars carrying civilians fleeing Yei on October 8 and killed many of those belonging Kiir's ethnic group, the Dinka. The rebels set a truck carrying civilians alight, burning dozens of people to death, the report said.
Witnesses also told HRW that government soldiers shot dead a man who returned to his home in Yei to collect cassava roots for food in September. The soldiers reportedly dressed the man's corpse in a military uniform and pretended he was a rebel, and beat the man's wife when she came to collect his corpse.
Neither Kiir's government nor Machar's forces have publicly commented on the HRW report. The South Sudanese Ambassador to the U.K., Sabit Alley, declined to comment, and Newsweek received no reply from Machar's military spokesman.
The United States has tabled a draft resolution for an arms embargo on South Sudan and proposed tightening targeted sanctions against officials on both side, but the proposal is being obstructed by Russia and China. The African Union also said it would establish a hybrid court in South Sudan as part of the August 2015 peace agreement, but so far it has failed to do so.
More than 1 million refugees have fled South Sudan since December 2013, half of who have sought refuge in neighboring Uganda.
This article has been updated to include the South Sudanese Ambassador to the U.K.'s response.