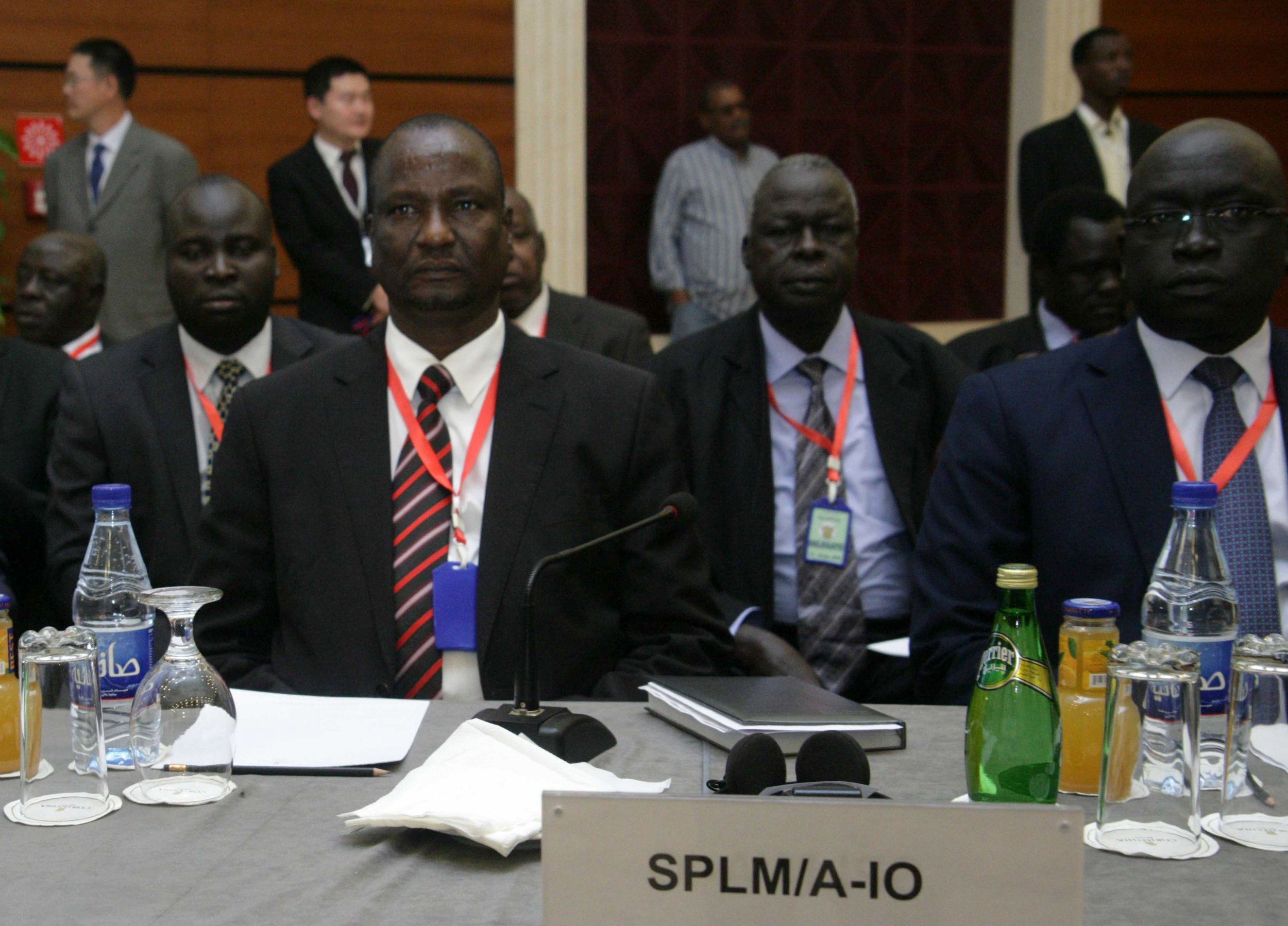 Updated | A faction within South Sudan's rebel movement says it has appointed a replacement for First Vice President and rebel leader Riek Machar, who has been absent from the capital Juba since violent clashes broke out earlier in July.
At a gathering at a Juba hotel on Saturday, Taban Deng Gai, who had served as the mining minister in the country's transitional government, was appointed to act in Machar's place until he returned to the capital. The appointment was announced by Machar's chief of staff, Ezekiel Lol Gatkuoth, AfricaNews reported.
But Machar's official spokesman, James Gatdet Dak, rejected the appointment as an "act of terrorism" and said that Gai had been removed from Machar's movement, the Sudan People's Liberation Movement In Opposition (SPLM-IO), the Sudan Tribune reported.
A deadly civil war broke out in South Sudan in December 2013, pitting forces loyal to President Salva Kiir against troops backing Machar. The fighting took on an ethnic element—Kiir is a Dinka, South Sudan's ethnic majority, while Machar is a Nuer—and has claimed thousands of lives and displaced more than 2 million people. A peace agreement was signed in August 2015 and Machar returned to Juba in April after an over-two-year exile to re-take up his position of First Vice President.
But fighting broke out again between the two sides again earlier in July, just prior to South Sudan's five-year anniversary of independence. Some 300 people were killed in the violence, which prompted Machar and his troops to retreat from Juba. Kiir issued a 48-hour ultimatum on Thursday for Machar to return to the capital, which went unheeded.
"The [SPLM-]IO is for peace 100 percent, all the generals of the SPLM In Opposition, all the citizens, the population, they support peace and they want to continue with the implementation of the peace agreement," said Gai following his alleged appointment. "They also know me, that I can deliver…[But] I'm only filling a vacuum. If the man comes back, if Riek Machar comes back tomorrow, I will gladly step aside if that can bring peace to South Sudan."
Machar's spokesman Dak, however, said on Thursday via social media that Machar had dismissed Gai from his position as mining minister, accusing Gai and his associates of conspiring to divide the opposition. Speaking to the Sudan Tribune on Sunday, Dak said that the leadership of the opposition "is intact" and that "the illegal attempt by outsiders to claim it has been aborted."
Dak also called on President Kiir to dismiss the appointment if he wished to honor the peace agreement and has said that Machar will only return to the capital once a third-party force is deployed for his protection. The African Union has proposed sending a peacekeeping force to South Sudan, which already hosts 12,000 United Nations troops, but the idea has been rejected by Kiir.
South Sudan's Ambassador to the U.K., Sabit A. Alley, told Newsweek via email that President Kill "will have to accept [Gai's] nomination" because it is a condition of the August 2015 peace agreement that the opposition leadership may select an alternate leader if Machar is absent from office. "In this case it is a temporary arrangement," says Alley.
This article has been updated to include comments from South Sudan's Ambassador to the U.K., Sabit A. Alley.