U.N. Approves Increase in Number of South Sudan Peacekeepers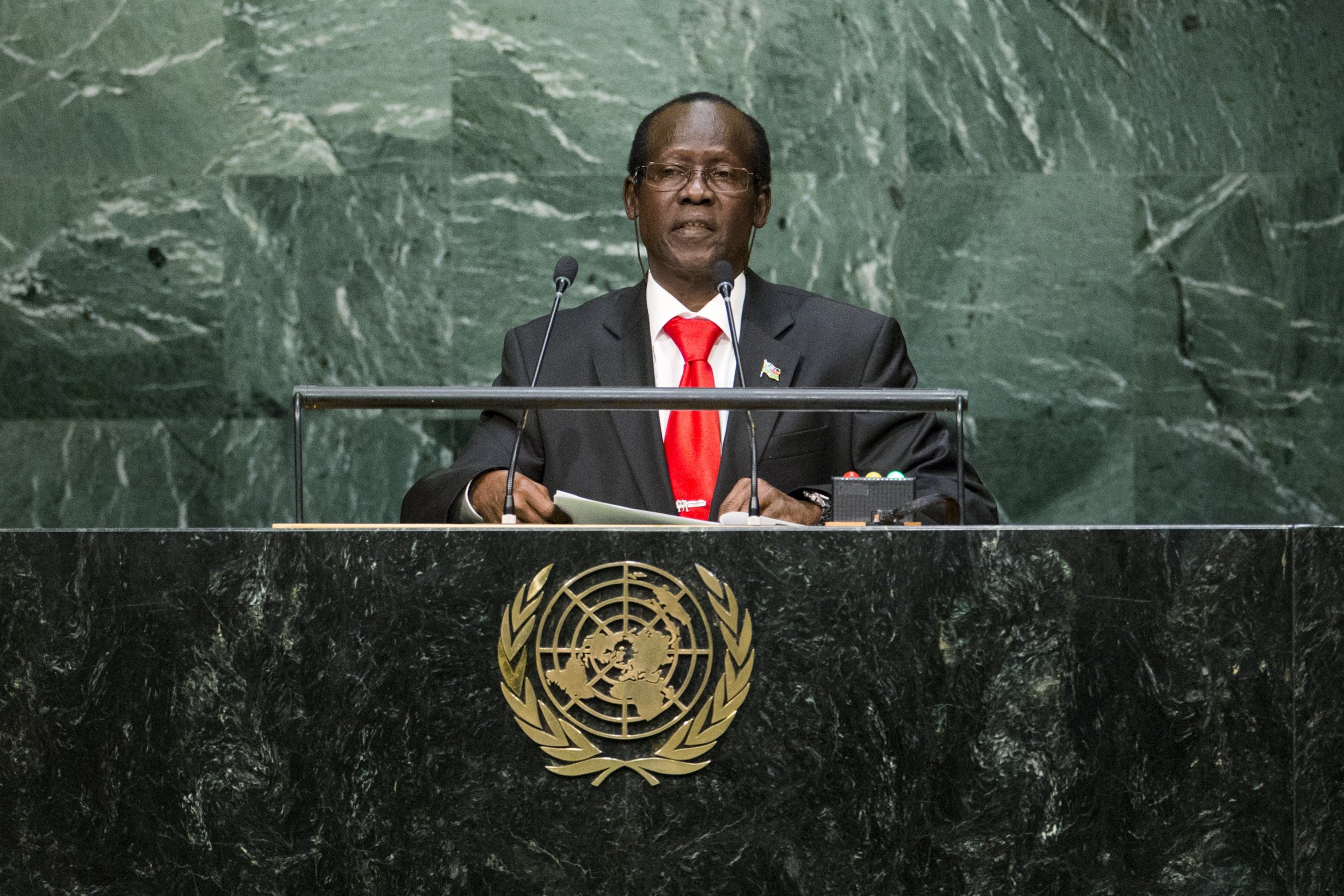 UNITED NATIONS (Reuters) - The United Nations Security Council approved on Tuesday the deployment of a further 1,100 peacekeepers to South Sudan amid concerns from Russia and Venezuela over the threat of sanctions and the possible use of spy drones by the U.N. mission.
The 15-member council extended the mandate of the U.N. peacekeeping mission in South Sudan until July 31, 2016. It adopted a U.S.-drafted resolution with 13 votes in favor, while Russia and Venezuela abstained.
The resolution also urged the United Nations to deploy surveillance drones and threatens sanctions on anyone threatening the peace, security and stability of South Sudan.
"We consider the wording formulated as an ultimatum regarding sanctions on South Sudan to be counterproductive," said Russia's Deputy U.N. Ambassador, Petr Iliichev, who also raised doubts about the value of peacekeepers using spy drones.
Venezuela's U.N. Ambassador Rafael Ramirez voiced similar concerns.
U.S. Ambassador to the United Nations, Samantha Power, said sanctions were a "tool for peace" and the use of unmanned aerial vehicles (UAVs) by the United Nations should not be politicized.
"We wonder, actually, if the countries that abstain on this resolution citing UAV's would do so if they had battalions of peacekeepers on the ground?" she asked the council.
"We owe it to the troops and police on the ground to provide them with these life-saving tools. They are asking for unmanned aerial vehicles ... so they are less at risk," Power said.
In October, Russia and Venezuela both abstained from a vote on the mandate of the U.N. peacekeeping mission, known as UNMISS, over the same concerns.
South Sudan descended into civil war in December 2013 when a row between President Salva Kiir and his sacked deputy Riek Machar ended with fighting that often ran along ethnic fault lines between Kiir's Dinka and Machar's Nuer people.
Thousands have been killed and millions displaced in the conflict. Some 12,500 U.N. peacekeepers are still sheltering nearly 180,000 people at six camps throughout South Sudan.
Under pressure from its neighbors and a threat of U.N. sanctions, Machar and Kiir signed a peace deal in August, although both sides were quick to accuse each other of further attacks.
U.N. Secretary-General Ban Ki-moon told the council last month that South Sudan was at risk of sinking into a cycle of revenge killings on a large scale. He said surveillance drones should be deployed, however Kiir has objected to such a move.