Fears of Ethnic Cleansing Resurface in South Sudanese Town as Militias Kill 10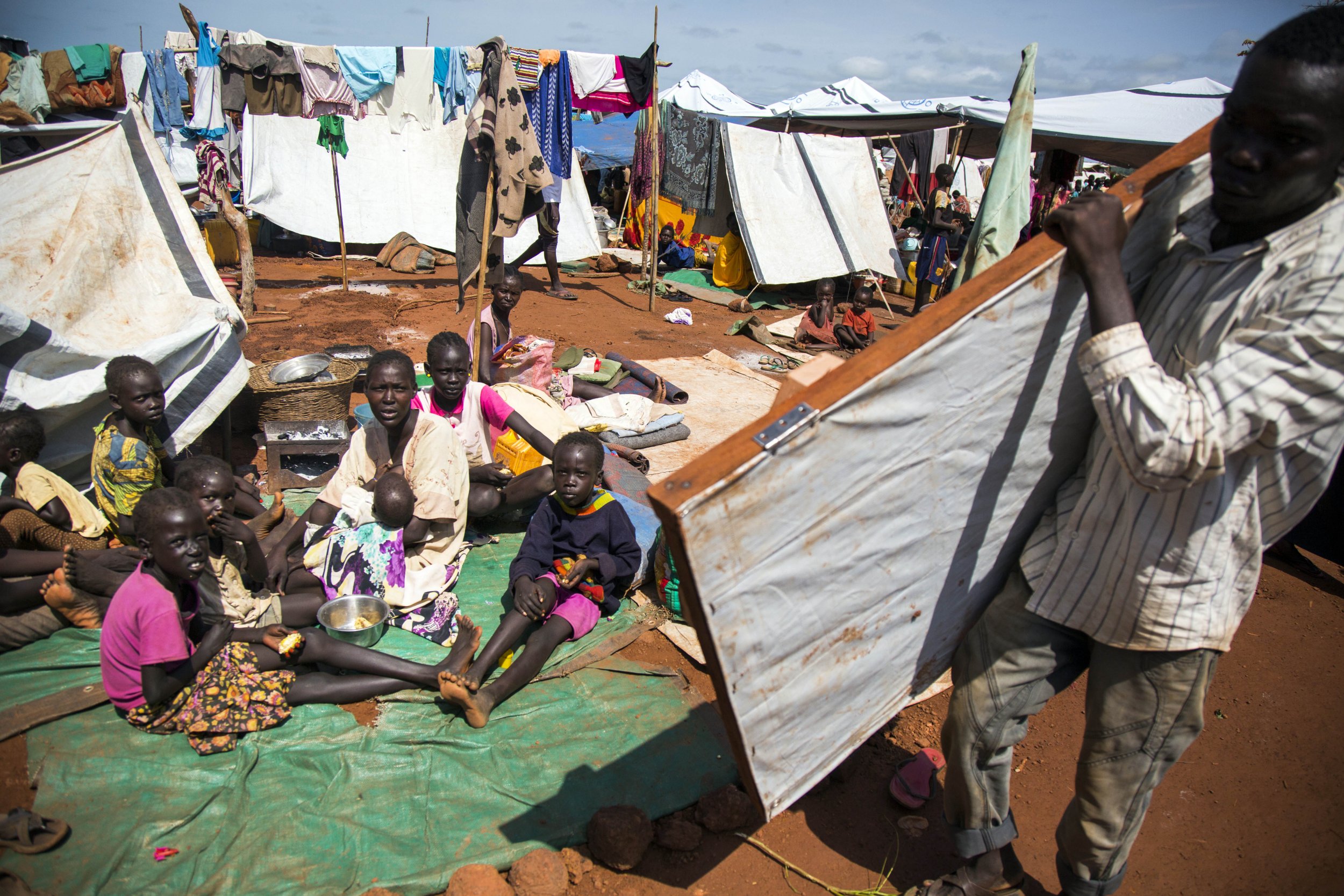 South Sudanese militias killed at least 10 people in the northwestern town of Wau on Monday, according to Reuters. With right groups raising concerns that ethnic cleansing might be underway in the country, residents of the town said that militias aligned with the government "went from house to house" looking for people from the Lou and Fertit ethnic groups.
"It is an ethnic crackdown and it is been backed by cattle herders and armed civilian men from the Dinka tribe...I am now hiding," one resident was quoted by Reuters.
South Sudan's deputy army spokesperson, Colonel Santo Domic Chol, told Reuters violence broke out during a mutiny by soldiers over the town's prison.
However, a rebel spokesman claimed violence erupted as "government forces retaliated against innocent Fertit people" after a brigadier general and a colonel were killed in Wau at the weekend.
The U.N. said it was monitoring the situation closely, while some locals told Reuters soldiers had blocked access to a road leading to an encampment monitored by U.N. peacekeepers.
The incident on Monday prompted locals to stay indoors. It would not be the first time Wau has suffered such an attack. On June 24, dozens of people were killed after heavy fighting erupted in the town, with the South Sudanese army—the Sudan People's Liberation Army— and Dinka militias attacking Fartit communities.
The violence displaced some 70,000 people—12,000 of whom sheltered at a nearby compound from the United Nations Mission in the Republic of South Sudan (UNMISS).
South Sudan descended into war in 2013 when President Salva Kiir, from the Dinka ethnic group, fired his deputy—and now rebel leader—Riek Machar, from the Nuer group. The conflict has led to clashes between Dinka forces and Nuer rebels loyal to Machar, claiming at least 50,000 lives and displacing millions. More recently, other militia groups belonging to different ethnic tribes have gained strength in the country and the war is increasingly proceeding along ethnic lines.
The U.N. has repeatedly warned South Sudan is on the verge of a "Rwanda-style" genocide, referring to the mass killings targeting Tutsi and moderate Hutu in Rwanda in 1994 that left at least 800,000 people dead.
Kiir and Machar have agreed on several peace deals, the last of which was signed in August 2015. However, troops loyal to both sides have failed to observe all the ceasefires brokered since 2014.
Both sides have been accused of committing crimes against humanity, including extrajudicial executions, torture, rape and the use of child soldiers. Last February, a top army general resigned after accusing the government of carrying out ethnic cleansing, something Juba has denied.
The conflict has displaced millions of people, with the U.N. calling it "the largest refugee crisis in Africa " at present.
Earlier this year, both the government and the UN declared a famine—the first to be declared in any part of the world since 2011—in Unity State, where at least 100,000 people are facing hunger.