South Sudan's Rebel Leader Says He's Coming Home, Again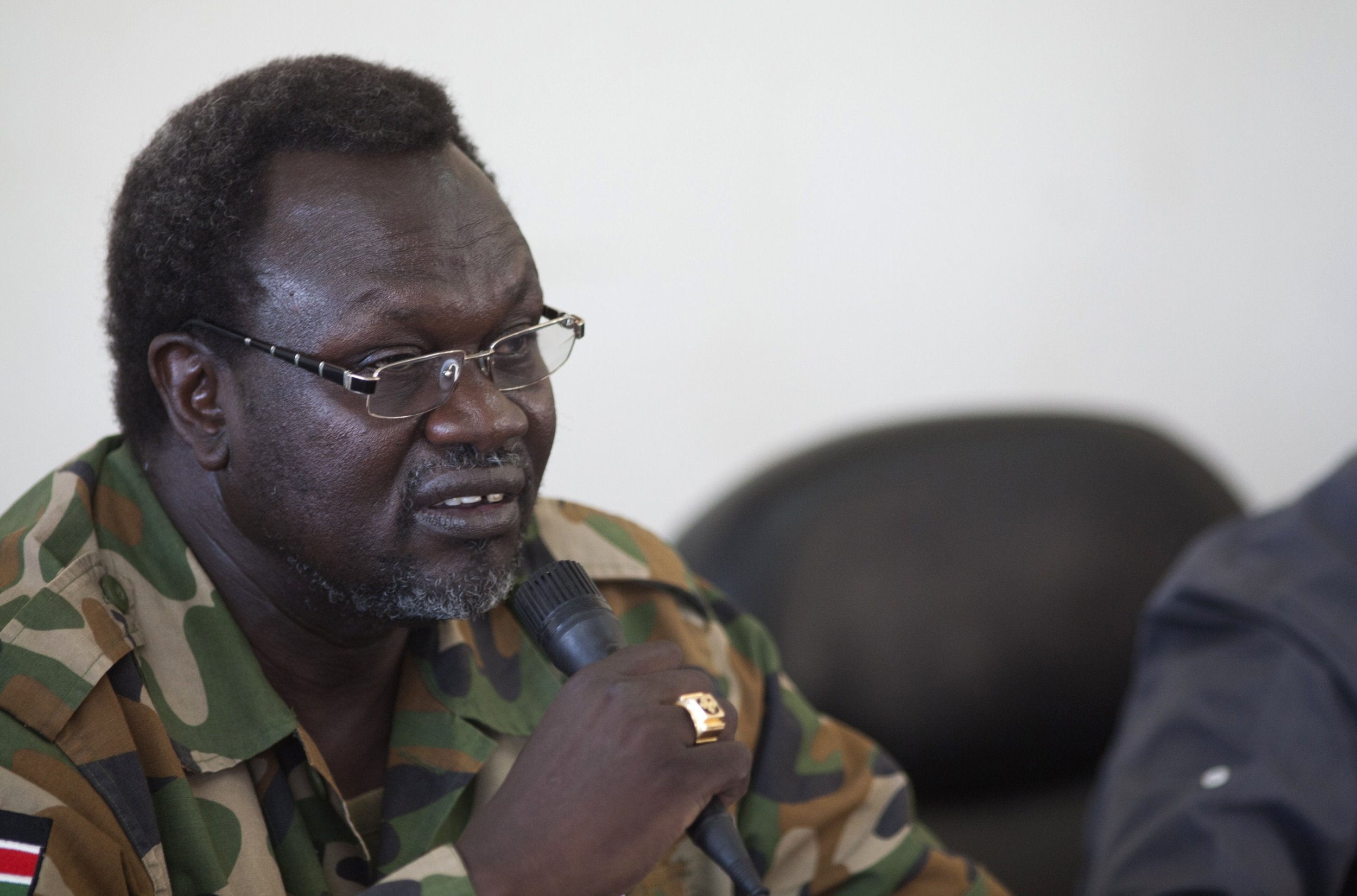 After several days of false starts, South Sudan's rebel leader and recently re-appointed Vice President Riek Machar is due to arrive in the capital, Juba, on Thursday, says his spokesman.
Machar and President Salva Kiir have been on opposing sides of a two-year civil war in South Sudan, which broke out in December 2013 after Kiir accused the then Vice President Machar of plotting a coup. Thousands have been killed and more than 2 million displaced in the world's newest country, which only achieved independence from Sudan in 2011.
Kiir and Machar signed a tentative peace agreement in August 2015 and agreed in January to share ministerial positions in a transitional national unity government, with Kiir's side to take 16 portfolios and Machar's Sudan People's Liberation Movement-in-Opposition (SPLM-IO) to nominate 10 ministers. Kiir re-appointed Machar as his deputy in February and the rebel leader was due to return to Juba after a two-year absence on Monday.
Machar's arrival was held up, however, amid accusations that he was trying to bring in additional rebel troops and heavy weaponry. The United States and United Nations Security Council expressed concern over the delay, while the Joint Monitoring and Evaluation Commission—which monitors the implementation of the peace deal in South Sudan—said that the agreement was being put "at risk" by the last-minute wrangling.
According to Machar spokesman James Gatdet Dak, however, the dispute has now been resolved. The spokesman told Reuters on Thursday that Machar is expected to touch down in Juba on Thursday. South Sudan's acting foreign minister Peter Bashir Gbandi also told a news conference in Juba that Machar would be traveling with 195 members of his forces and that the rebel leader had received clearance for all three planes traveling with him.
The U.N. says that "horrendous" human rights abuses—including the rape of women by government-affiliated militias in lieu of wages —have been committed during the conflict. The civil war has also impacted food security in South Sudan and left almost a quarter of the population —or 2.8 million people—in urgent need of humanitarian assistance.