South Sudan's Forgotten Refugees Keep Fleeing as Violence Continues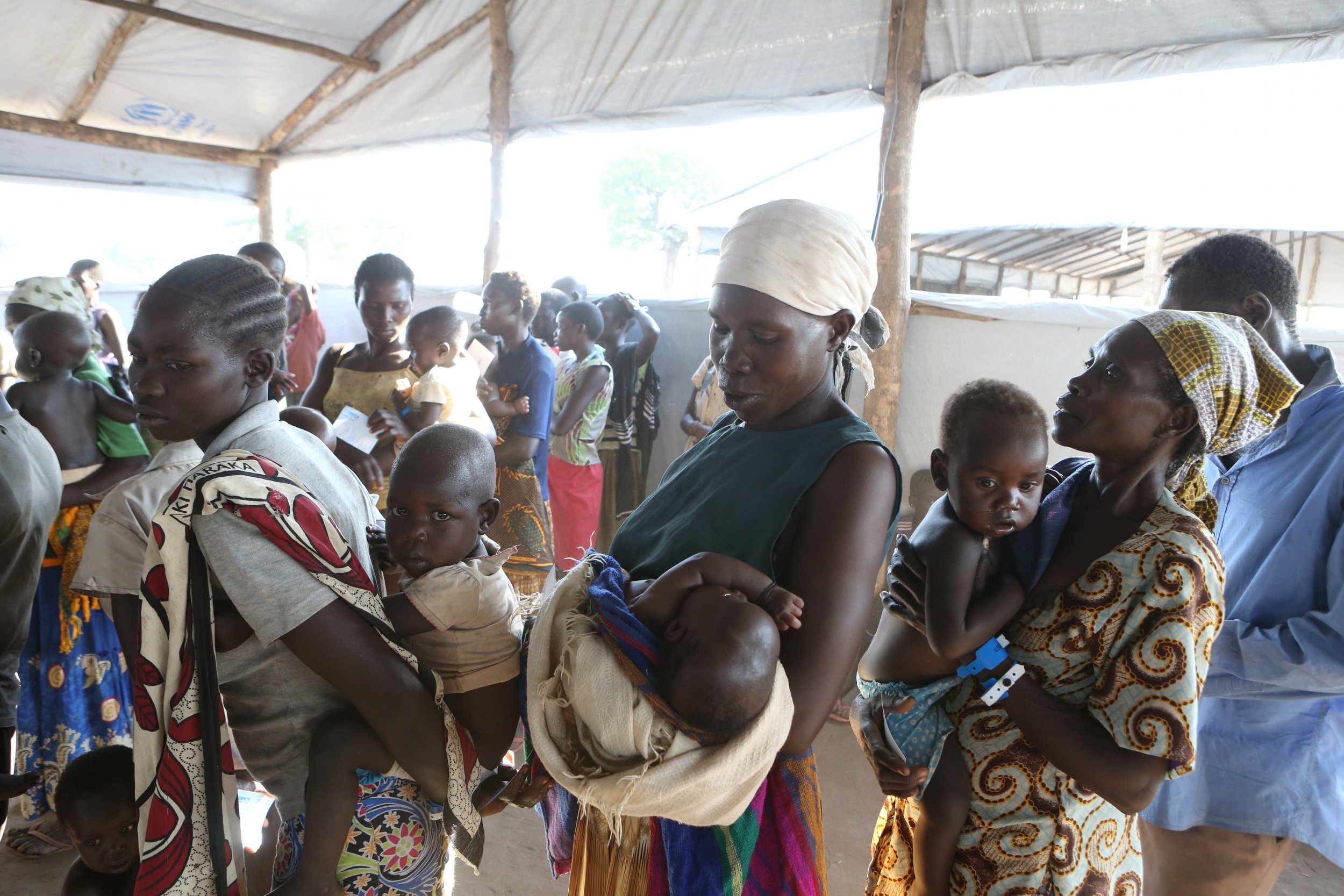 When war came to the South Sudanese town of Yei in 2016, 52-year-old grandmother Angelina was not among those likely to survive. The elderly grandmother had suffered a polio attack in 2010 that left her needing a stick to walk and without the use of her right hand.
But Angelina's grandchildren and neighbors were determined not to leave her behind. They put her on the back of a bicycle to make the journey—which took four days, traveling both day and night—to Yumbe, in northern Uganda, where one of the world's biggest refugee settlements, known as Bidi Bidi, is located.
"Many people were killed, including my relatives and other people I know. So when my neighbors were coming [to Uganda], they helped me up to the border," says Angelina, in an account given to an aid worker for Mercy Corps and passed to Newsweek.
Angelina is one of many who have trod the path from South Sudan to Uganda. The U.N. Refugee Agency (UNHCR) said on Friday that the number of refugees to flee the world's youngest country has now passed 1.5 million. Of these, some 700,000 have settled in neighboring Uganda—and the number is likely to keep on rising. UNHCR projects that the number of South Sudanese refugees in Uganda will increase to 925,000 by the end of 2017.
Thierry Lecoq, emergency team leader for Mercy Corps, a global aid agency working in northern Uganda, says that the number of refugees crossing from South Sudan to Uganda was as many as 2,500 per day in early February.
"The violence is just getting worse and worse," Lecoq tells Newsweek from Yumbe. "It's not about famine, it's not about jobs, it's violence."
South Sudan's gradual collapse from newfound statehood to chaos and the looming threat of ethnic cleansing has proceeded largely out of the eye of the international community—and consequently, out of the reach of its pockets.
Civil war engulfed the state, which only achieved independence in 2011, in December 2013. Rival factions—represented by President Salva Kiir and former vice-president Riek Machar—have been locked in battle ever since, despite a brief respite offered by a 2015 peace deal, the implementation of which has been largely unsuccessful. The conflict has been characterized by horrendous human rights abuses—including reports of forced cannibalism and mass rape —and left the economy of the oil-rich state in tatters. Almost two-thirds of the population now live in absolute poverty, according to the World Bank.
After fresh violence broke out in the capital Juba in July 2016, it has spread across the country, including in the Equatoria region in the south and Upper Nile in the north. The United Nations has warned of the risk of genocide, as the conflict progresses along ethnic lines—President Kiir is from the majority Dinka tribe, and Machar from the Nuer. Other armed groups have emerged, further complicating the conflict.
In December 2016, President Kiir called for a "national dialogue" in a bid to resolve the country's crisis and has since said he will "exhaust all means of getting peace back to South Sudan."
But some are not convinced at the efforts. "Almost all the armed and non-armed opposition groups have rejected the proposed national dialogue," says Amir Idris, a South Sudanese academic at Fordham University in New York. "It has a very narrow chance to unite the country."
While the political impasse remains and the violence continues, the refugees keep coming. UNHCR said that, despite the country being at the center of the Africa's largest refugee crisis—and third in the world, behind Syria and Afghanistan—only 33 percent of its 2016 funding appeal of $649 million (£521 million) was met.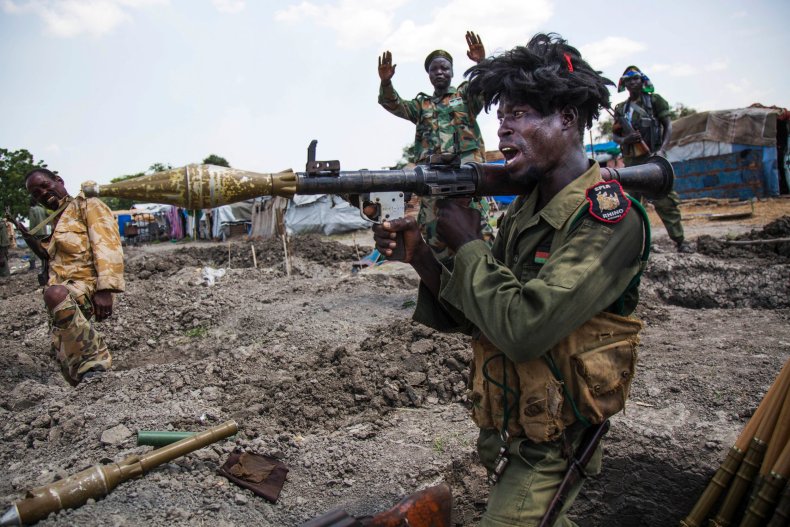 To put the scale of South Sudan's crisis in sharp relief: Uganda, the biggest recipient of South Sudanese who have fled their homes, took in more refugees (489,000) in 2016 than the total of those that crossed the Mediterranean Sea into Europe (362,000).
Humanitarian groups have applauded Uganda's response to the crisis. The Ugandan government "deserves tremendous praise in [its] efforts in handling the emergency," according to Nasir Fernandes, senior emergency operations coordinator with UNHCR. Lecoq, of Mercy Corps, says that the Ugandan government provides refugees with access to healthcare and education, as well as a plot of land for agriculture. "For now, what they are doing is amazing," he says.
But Lecoq also says that there is a divided sentiment towards the refugees among local Ugandans. The Bidi Bidi settlement has sprung up at an exponential pace, going from a sparsely populated area in July 2016 to the world's second-largest refugee camp.
"From the [Ugandan] population, it's a double feeling. One side is happy to make an economic exchange with them, some people are even talking about [refugees] as their brothers and sisters," says Lecoq. "Others are not happy at all. They say, 'the government should not give them our land.' So you have both sides."
In a bid to better integrate refugees into the local economy, Mercy Corps is implementing a cash grant program to assist 15,000 refugees. The grants will allow South Sudanese refugees to participate in the local economy in Bidi Bidi. The vast settlement has its own markets, and refugees have been opening their own shops in the camps, says Lecoq.
The program is aimed at returning dignity to South Sudanese refugees while they are in Uganda; Lecoq says it is likely that many of those in Bidi Bidi will remain there for at least five years before returning to South Sudan.
But for those like Angelina, the grandmother saved by her grandchildren and neighbors, such a return will only come when the violence stops. "My message is that I need peace to prevail in South Sudan like here in Uganda," she says.