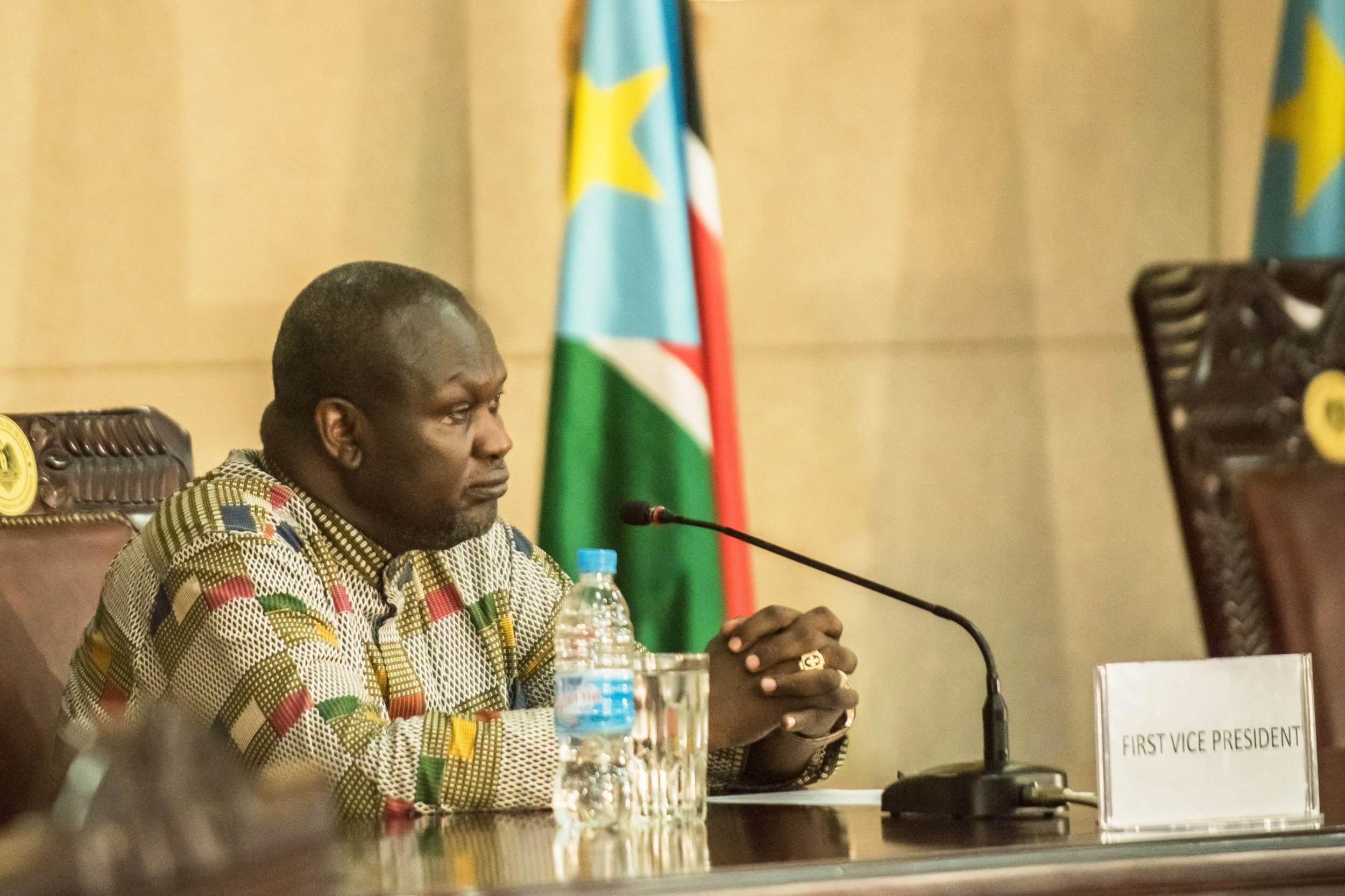 South Sudan's deposed vice-president Riek Machar is in neighboring Sudan receiving "urgent medical attention," according to Sudan's information minister.
Machar, the leader of the main opposition in South Sudan, recently fled the country after fighting broke out in the capital Juba in July between his forces and the army loyal to President Salva Kiir. A spokesman for Machar confirmed last Thursday that the former rebel leader had been taken out of South Sudan and was in Democratic Republic of Congo, where he was staying on humanitarian grounds.
Sudanese information minister Ahmed Bilal Osman said on Tuesday that Machar had been "recently received" by Sudan "on purely humanitarian reasons, top of which his need for urgent medical attention." Osman said that Machar's health condition required immediate attention when he arrived in the country, Sudan's state news agency SUNA reported.
Osman added that the health of Machar was now "stable" and that he would remain in the country to recuperate "until he leaves the country for a destination of his choice to complete his medical treatment." The minister also said that the "brothers in South Sudan" had been notified of the developments.
Machar's spokesman James Gatdet Dak confirmed via social media that Machar was in Khartoum, the Sudanese capital, and had "regained strength after exhaustion and swollen leg."
South Sudan has been mired in conflict since December 2013, when a civil war broke out between Kiir and Machar's forces after the former accused the latter of attempting a presidential coup. Tens of thousands were killed and more than 2 million displaced in the fighting.
A peace agreement was signed in August 2015 and Machar returned to Juba in April to resume his post as First Vice-President. But fresh fighting in July, which killed almost 300 people, resulted in Machar leaving Juba and being replaced by another opposition member, Taban Deng Gai, as Kiir's deputy. Machar's camp has rejected the appointment of Gai as illegal.