The U.S. Must Stop Letting South Sudan's War Criminals Get Away With It
South Sudan is the youngest country in the world, but in its six-year lifetime, it has already suffered the cruellest of fates. Born out of a brutal war with the Sudanese regime in Khartoum, its independence has been betrayed by cynical opportunists who swiftly reverted to violence to further their ambitions and line their pockets.
Nikki Haley, the U.S. Ambassador to the United Nations, is travelling to South Sudan this week as part of a wider African tour. To date, the United States and the wider international community has shown paralysis bordering on disinterest in regard to meaningful conflict resolution efforts and financial support to humanitarian aid.
All parties to the conflict—including the government and armed opposition groups—have directly contributed to famine by leading military operations that destroy civilian homes and livelihoods. This is compounded by the brazen obstruction of humanitarian access and the despicable use of sexual violence as a weapon of war.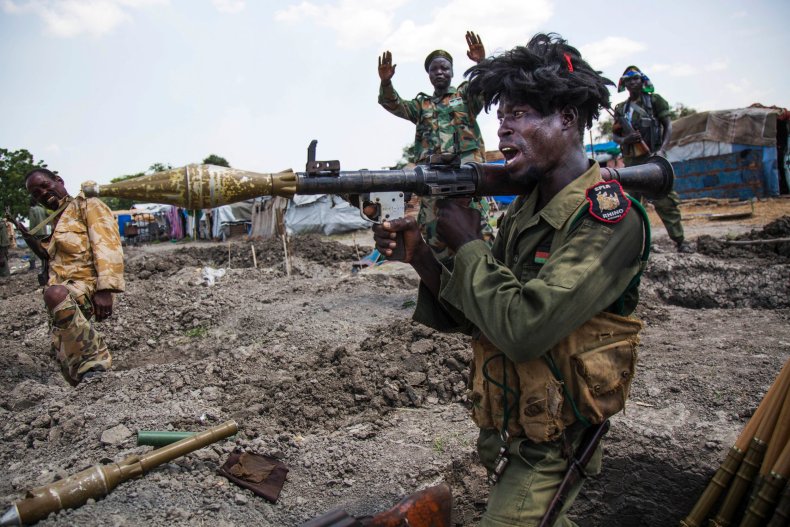 Those who commit such heinous crimes need to know that they will one day be held accountable before international justice. But for this to happen, the U.S. must support multinational processes and institutions that can deliver an end to impunity, including the International Criminal Court.
An isolationist approach that only views foreign policy as a series of self-interested deals will ultimately betray the victims of South Sudan's war, and give succour to the abusers. Washington was a key supporter of South Sudan's independence, and has a specific moral responsibility to take financial and political measures that could stop the looting of the country's wealth, and ultimately end the war itself.
Read more: Meet the South Sudanese playboy who loves flashy suits and says he's just "like Donald Trump"
South Sudan's warlords and profiteers are obscene in their cruelty and avarice, owning substantial properties and assets abroad as their country starves. In the midst of poverty and death, they shamelessly flaunt their lavish lifestyle on social media. In one notorious recent case, the stepson of a former army chief filmed himself rolling on a bed covered in $100 bills and posted it on Facebook.
When she talks to leaders and officials in South Sudan, Ambassador Haley should send a stern message that the U.S. intends to work with its international partners—especially South Sudan's neighbours—to go after one thing that human rights abusers truly treasure: their cash. Without money, warlords cannot buy weapons, soldiers or loyalty.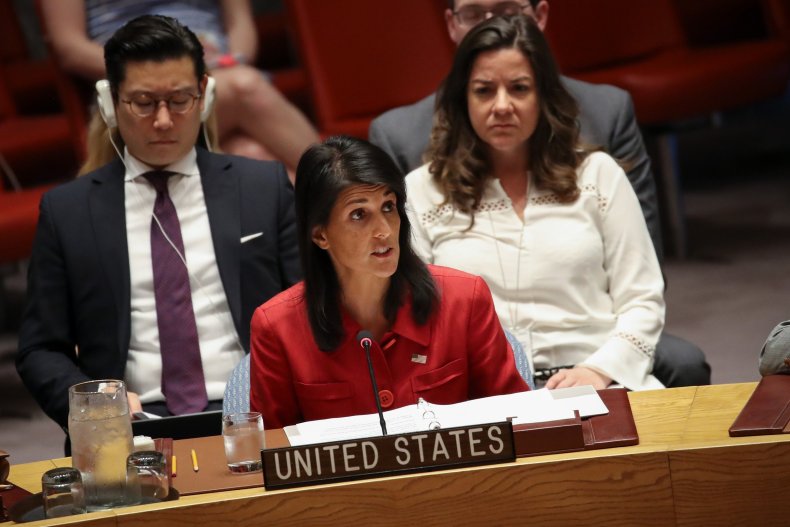 Some steps have already been taken, including sanctions imposed in September by the U.S. Treasury on three top South Sudanese officials. This should be followed by further U.S. sanctions, complemented by others, notably the European Union, Canada, and Australia. The U.S. Treasury also issued a global advisory to alert international banks that they need to take extra precautions and due diligence on South Sudanese clients who are politically exposed and implicated in rights abuses.
But much more can and should be done. Millions of dollars go missing through large scale embezzlement of state funds. Oil revenues are the source of 97 percent of South Sudan's income. According to the U.N., more than half of this is spent on the security forces, including arms procurement, despite the country's acute humanitarian crisis, and amid rampant corruption.
The U.S. should use its economic power and influence to put pressure on South Sudan's neighbours, specifically Kenya and Uganda, whose financial systems are dangerously exposed to the war. The financial systems of both countries are undergoing, or are due to undergo, their periodic health check by the international Financial Action Task Force (FATF). If the banks and regulators do not convince the auditors that their systems are uncontaminated by money laundering linked to war crimes in South Sudan, they risk being downgraded to the same level as North Korea.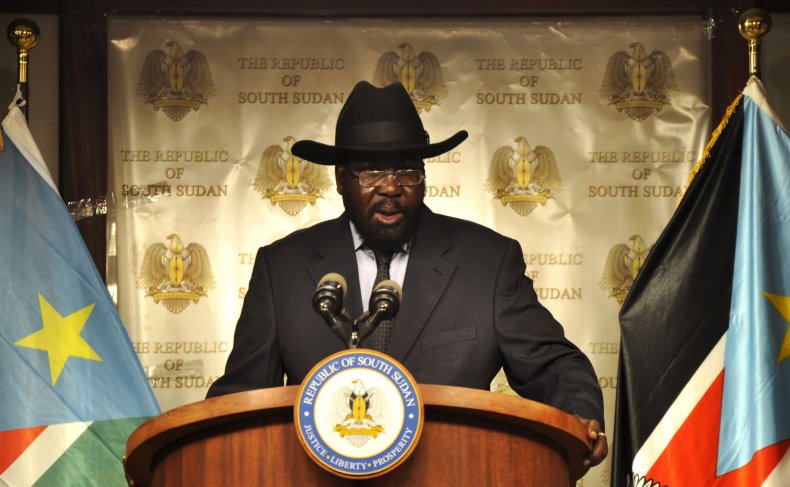 Ambassador Haley should also press the U.N. Security Council to agree an arms embargo on South Sudan, and apply pressure to all states who currently still supply weapons and cybersurveillance systems to the warring parties.
We know that money can be the Achilles' heel of war criminals. Cut off the ability to accrue that wealth through targeted financial sanctions and anti-money laundering measures and you cut off a driver for those crimes.
Ahead of her trip to Africa, Ambassador Haley has said that "the United States remains committed to easing the suffering of civilians wherever we can, [and] to engaging with leaders to ease the suffering of their people." Now is the time for her to prove her words mean something. The people of South Sudan have suffered enough, and the world should not forgive continued failure to act.
Ernesto Zedillo is a former President of Mexico (1994-2000), Director of the Yale Center for the Study of Globalization, and a member of The Elders, the group of independent former leaders founded by Nelson Mandela.