Southern Baptist Convention Dodges Critical Race Theory Fight, Elects Moderate Ed Litton
The Southern Baptist Convention (SBC), America's largest Christian Protestant denomination, elected a moderate pastor as its president and declined to wade into the political battle over critical race theory (CRT) in stinging defeats for its conservative wing.
The SBC has been fighting over conservative values and sexual abuse allegations in the build-up to the leadership vote, with right-wing members having launched a concerted bid for the leadership.
Moderate Alabama pastor Ed Litton was elected president by only 556 votes in a runoff after coming in second to conservative Georgia pastor Mike Stone on the first ballot. Stone supported a motion that would have seen the SBC officially condemn CRT.
Before Litton's victory in the final round, Stone received 36 percent of the first ballot vote to Litton's 32 percent, while mainstream candidate Albert Mohler received 26 percent. There was an official count of 15,678 delegates in attendance.
"It is a tremendous honor that Great Commission Baptists would put their trust and dependence upon me for this very important role in our fellowship and our convention of churches," Litton said in a statement to Newsweek.
"Great Commission Baptists are leaving Nashville more focused and united to get the Good News to the Nations," he continued. "Like any family we are working through our differences and hope to move forward to the future."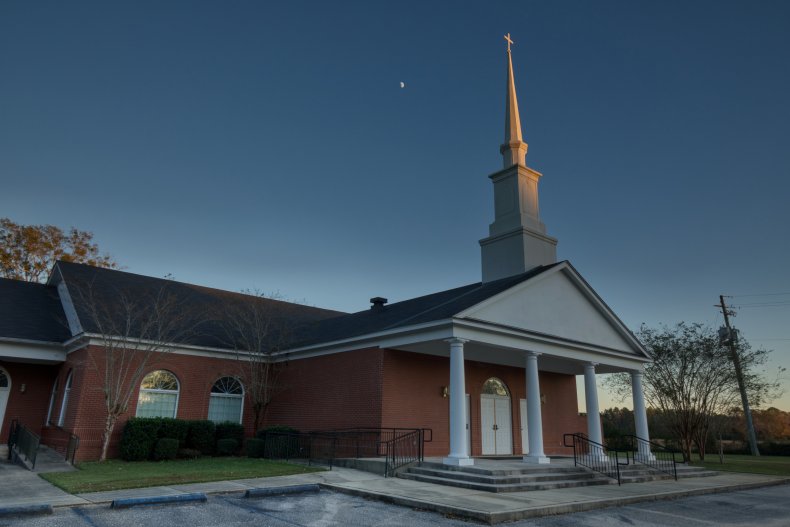 Stone campaigned for the SBC leadership role aggressively, speaking at churches across the country and making multiple media appearances. The resolution supported by Stone and other conservatives denounced CRT as being "rooted in Neo-Marxist and postmodern worldviews."
In November 2020, six white SBC seminary presidents—including Tuesday's third-place candidate for president Mohler—issued a statement that said CRT was "antithetical to the Bible and the only Gospel that can save." Several Black pastors left the SBC as a result.
Litton was the only one of the top three candidates that did not endorse the resolution to condemn CRT. He was nominated to the presidency by Louisiana pastor Fred Luter, who served as SBC's first and only Black president between 2012 and 2014.
Litton and Luter were cosigners of a statement on "racial reconciliation" that was issued in response to last year's statement by the SBC seminary presidents. The statement declared that systemic racial inequality, the central concept in CRT, was a reality.
"What we need is neither heated rhetoric, on one hand, or a unity at all costs, on the other hand," Luter said while nominating Litton, according to prepared remarks obtained by Newsweek. "We need strong-yet-humble, and bold-yet-kind, leadership."
"In a time when conservative Southern Baptist African American leaders are questioning their connection to the convention, Ed has uniquely shown his commitment to racial reconciliation," he added.
Luter also praised Litton for his "compassionate" approach to dealing with sexual abuse at SBC churches, with hundreds of abuse allegations having emerged in recent years. A vote on a resolution that could ban abusers from becoming pastors is expected to be held on Wednesday.
Update (6/16, 4:08 p.m.): This article has been updated to include a statement from pastor Ed Litton.