Southern Baptist Convention to Keep Mike Pence as Speaker
The Southern Baptist Convention voted Monday to keep Mike Pence as the group's speaker at an upcoming gathering after a Virginia pastor objected to hosting the vice president.
"We must do all that we can to preserve the purity of the gospel, and this invitation works against it," Pastor Garrett Kell said, according to The Tennessean. Kell argued Pence's speech slot should be replaced with prayer in order to avoid the optics of the evangelical church aligned with a political party.
The pastor's call to remove Pence as speaker fell short. Grant Ethridge, the chairman of the convention's committee on order of business said, "As a committee, we feel to not show hospitality to those in authority would be a bad testimony for Southern Baptists."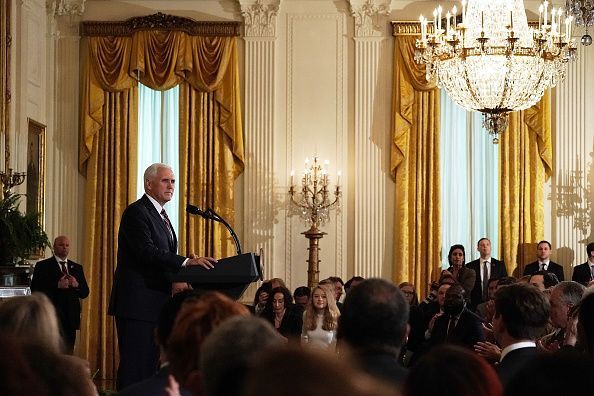 He added, "I believe we respect the position regardless of whether or not you supported or voted for the person."
Steven Gaines, the Southern Baptist Convention president said in a press release Monday that his group announced Pence as the group's speaker. "We are excited to announce Vice President Mike Pence will be attending this year's SBC annual meeting to express appreciation to Southern Baptists for the contributions we make to the moral fabric of our nation," Gaines said.
Pence's appearances serve to strengthen the connection between the White House and the evangelical community. In the 2016 election, then-GOP Candidate Donald Trump, with Pence on the ticket, captured 80 percent of the white evangelical vote, according to FiveThirtyEight. In April of this year, a Public Religion Research Institute poll found that support for Trump remained at an all-time high with 75 percent of white evangelicals, holding a "favorable view" of the president.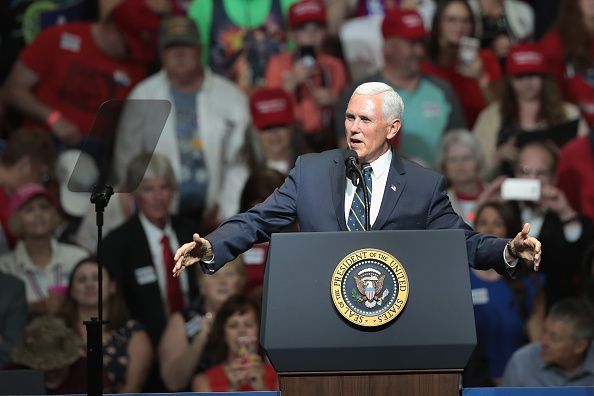 The Southern Baptist community drew attention last month when Paige Patterson, a former leader of the church, was removed as president of the Southwestern Baptist Theological Seminary after accusations of mishandling two instances of students coming to him to say they had been raped. Patterson denied any wrongdoing.
"After much prayer and a more than 13-hour discussion regarding challenges facing the institution, including those of enrollment, financial, leadership and institutional identity, the Board determined to move in the direction of new leadership," the church said in a statement about Patterson's removal.
In April, audio surfaced on which Patterson said abused wives should "be submissive in every way that you can."
Southern Baptist Convention to Keep Mike Pence as Speaker | U.S.