Southern Miss Coach's Attempts To Hire Art Briles, Recruit Player Accused of Sexual Assault Denied by University: Report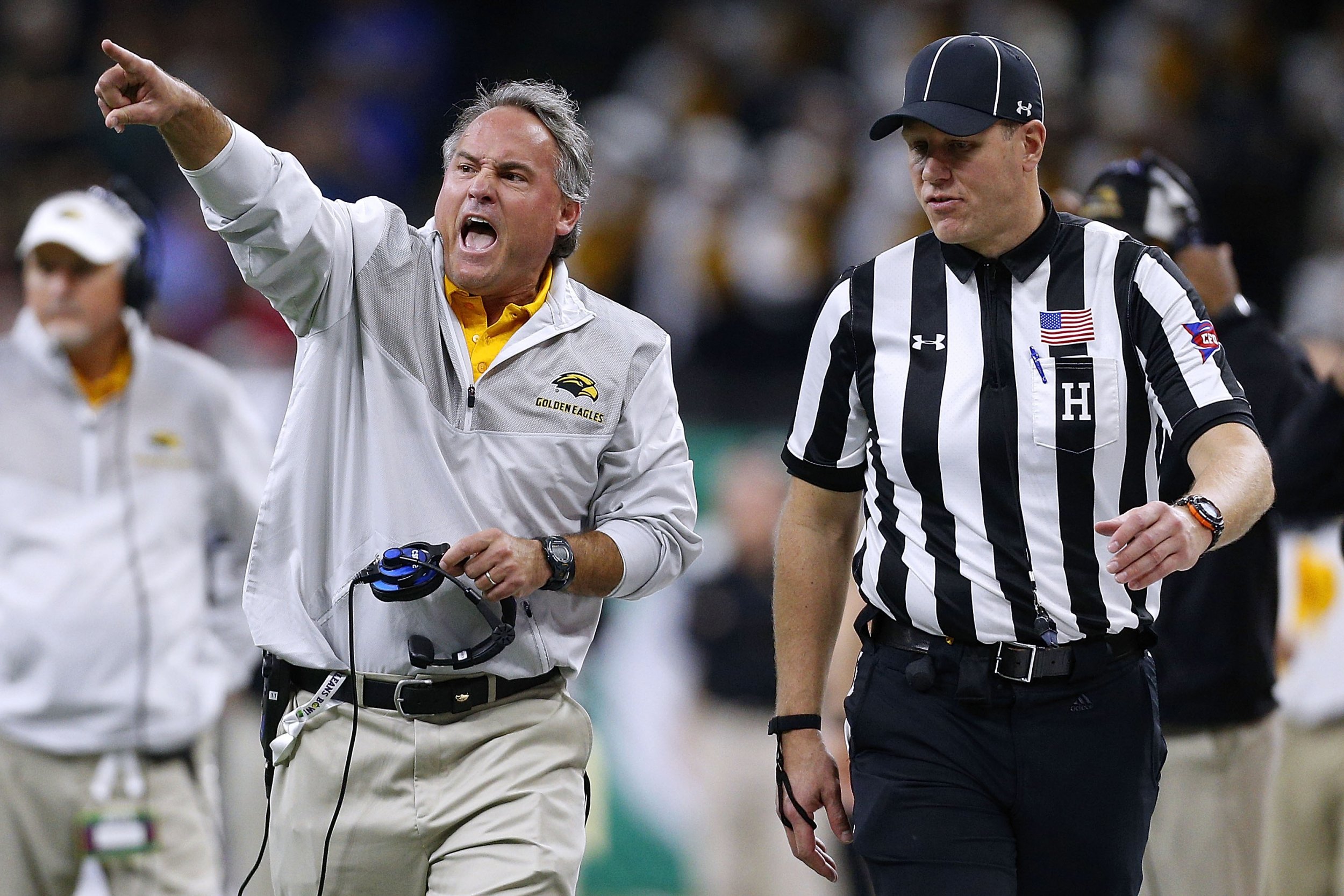 Not everybody deserves a second chance.
That's the thinking of Southern Mississippi University higherups who put the kibosh on hiring scandal-laden ex- Baylor head coach Art Briles for offensive coordinator.
"We have met with Art Briles regarding a position with the Southern Miss football program," read a statement released by President Rodney Bennett and its Interim Athletic Director Jeff Mitchell. "Following that meeting, we informed him that he is not a candidate. The University will have no further comment on this matter."
Defeated, Southern Miss' Head Football Coach Jay Hopson's counterpunched with an irate response.
"I disagree with it."
Briles, who despite turning around the losing Baylor program into a powerhouse — was sacked in 2016 after his program was hit with multiple sexual assault accusations during his tenure.
According to the federal civil complaint lodged against Baylor University by Elizabeth Doe in 2017, under Briles, football players were responsible for "numerous crimes involving violent physical assault, armed robbery, burglary, drugs, guns, and, notably, the most widespread culture of sexual violence and abuse of women ever reported in a collegiate athletic program."
But Hopson believed Briles has been redeemed, calling him "a man that seemed sincere and humble" and then he added that Briles "committed no crime."
When asked by reporters why Briles was his pick?
Hopson praised his football acumen.
"Because I defended against a lot of offensive coordinators in my life and guess what? He was the best," The Biloxi Sun Herald reported.
"He may not have acted in the proper protocol but that would be my JOB at Southern Miss," read Hopson's statement.
The coach, who over the summer notched a four-year extension to stay in Hattiesburg and lead the Golden Eagles after a record of 15-11 in his first two seasons, believed that Briles's stay would be temporary since he would likely be hired away and back on the sidelines as "a head coach at a major program" and that not only does he "love the Lord" but he "deserves a second chance."
"He has been banned from a job in college football for three years and has been punished. I understand both sides have opinions, this is just mine," Hopson wrote.
Briles wasn't the only second chance he tried to push on Southern Miss.
According to The Athletic, citing multiple sources, Hopson tried to strengthen his squad with players stricken with checkered pasts.
The publication cited several recruits under Hopson's watch that put his decision-making in question.
One junior college All-American transfer made it to campus and attempted to matriculate without Hopson seeking a formal green light, according to The Athletic. More recently, a prospect named Charles West was recruited. Only West stood accused of raping two women at knifepoint in multiple incidents back in 2015. The charges were downgraded to aggravated assault with a deadly weapon after both women reportedly refused to testify.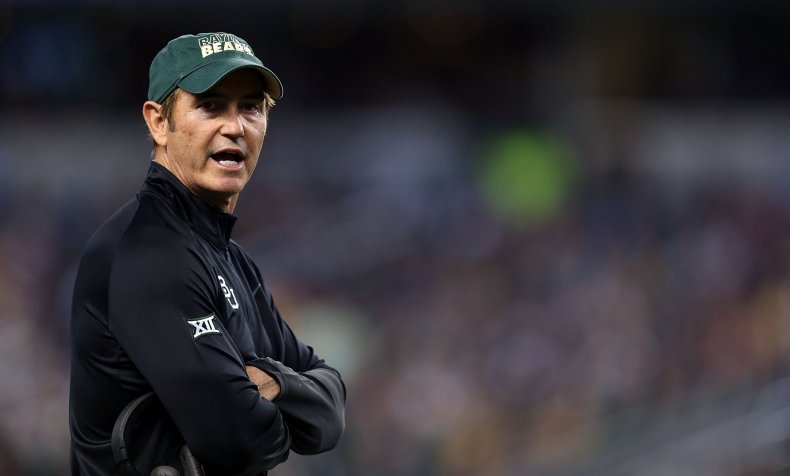 Since Briles's ouster from Texas, he hasn't coached in the U.S.
This year, he took his talents over the Atlantic Ocean to lead the Guelfi Firenze or Florence Griffins in Italy.
In his introduction to coach for the 2019 Division I season, it appeared Briles had no intention of decamping anytime soon.
"I am grateful to be back on the field coaching football, and doing what I love," he said, adding that he was "excited to be in Italy. "I will work tirelessly to make Guelfi Firenze a title contender."