Southern Utah Wildfires Latest: Black Mountain Blaze Spreads Across Nearly 6,000 Acres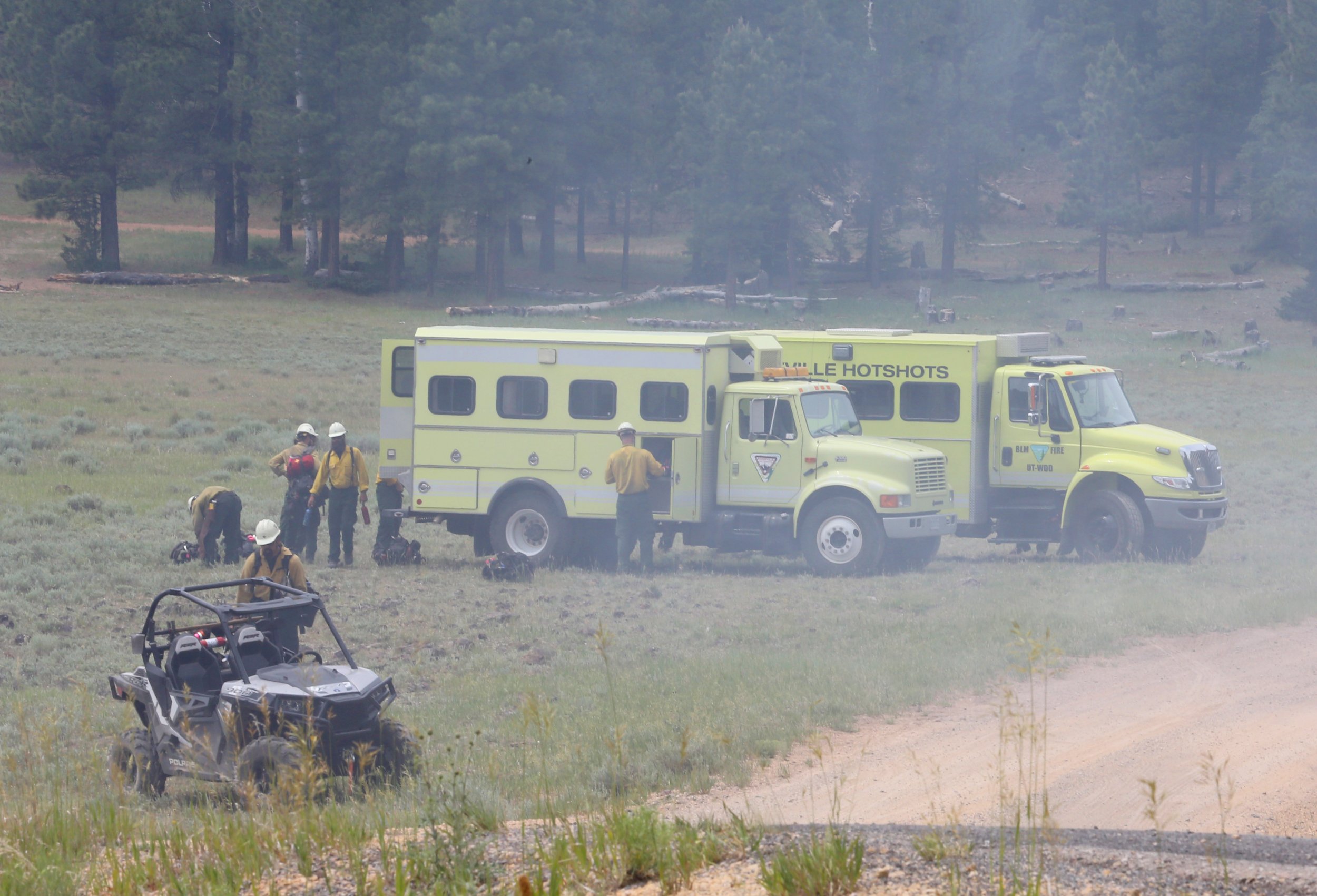 Firefighters are battling another active wildfire in southern Utah, which started Thursday afternoon and now covers an area of nearly 6,000 acres, officials said.
The so-called Black Mountain Fire ignited approximately three miles south of Minersville in Beaver County after a car crashed on Highway 130 and rolled into dry grass, according to Nick Howell, a local public information officer.
The fire is the fifth to take hold in Utah in the space of just two days, with particularly dry conditions exacerbating the situation. It is currently moving east of Minersville, although officials don't think the town is under threat.
Emergency management director for Beaver County, Les Whitney, tried to allay the fears of the town's residents, suggesting that the highway is a good fire break.
"We want them to know that we're doing our very best to take care of them and to stop this fire from crossing Highway 130 and getting on the west side towards Minersville," he told Deseret News. The highway has been closed while firefighters combat the fire.
Several fire crews from California have been making their way into Utah in order to assist local efforts.
Utah Governor Gary Herbert warned residents in the state to be cautious and follow fire restrictions during a press conference on KUED Channel 7.
"With the fireworks, with local and state fire ordinances, they are there for a reason, especially as dry as we are. That is probably our main concern from a human-caused standpoint as we approach the holiday period," he said.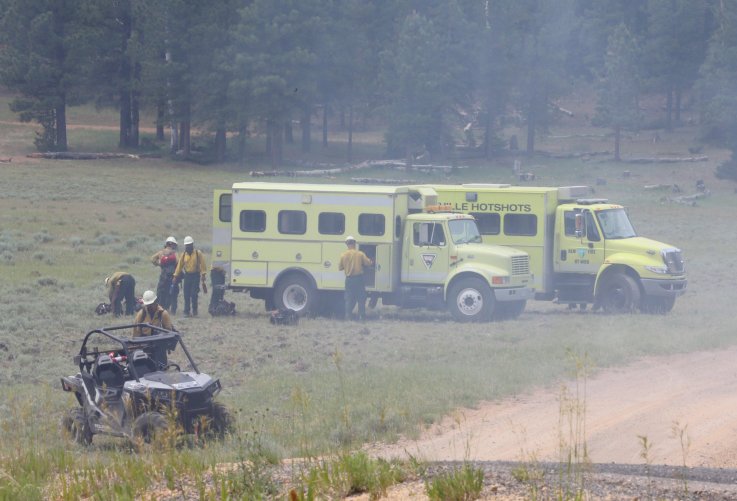 The National Weather Service (NWS) issued a red flag fire warning for much of central and southern Utah on Thursday.
A red flag warning is a forecast warning issued by the NWS to inform firefighting crews and land management agencies that conditions are ideal for wild fires to ignite and rapidly spread.
Southern Utah Wildfires Latest: Black Mountain Blaze Spreads Across Nearly 6,000 Acres | U.S.