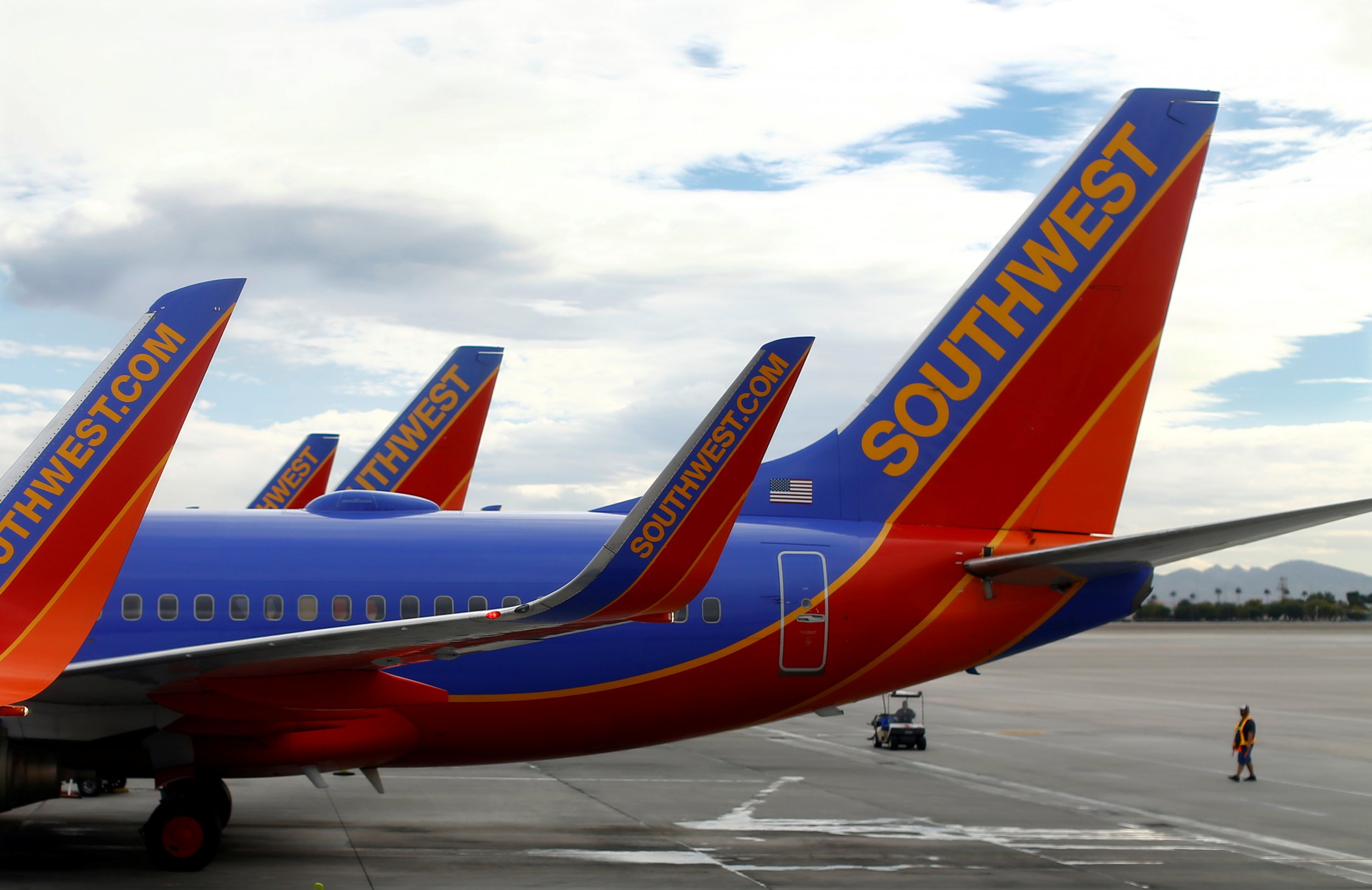 Southwest Airlines has apologized after asking a white woman to "prove" her biracial son was really hers before they would let the pair travel together.
Lindsay Gottlieb was travelling from Denver with her one-year-old son, when she was questioned about her relationship to the child and asked to dig up past Facebook posts to prove he was hers.
"We have reached out to Ms. Gottlieb directly to address her concerns and will utilize the situation as a 'coaching opportunity' for our employee," Southwest said in a statement seen by The Mercury News. "We apologize if our interaction made this family uncomfortable—that is never our intention."
In a series of tweets posted on Sunday following the incident, Gottlieb, who is the University of California women's basketball coach, questioned why she had been stopped by counter staff.
"I'm appalled that after approx 50 times flying with my 1 year old son, ticket counter personnel told me I had to "prove" that he was my son, despite having his passport. She said because we have different last names. My guess is because he has a different skin color," she wrote, later telling The Washington Post that she and her partner were both present, had a passport that proved her son's age and was still asked to provide additional proof the child was hers.
"She 1st asked for proof with birth certificate. She then said it's a "federal law" (not true) but asked me to prove I'm mother with Facebook post. What?? Mother next to me said she's never been asked for proof despite diff last name… not shockingly, not mixed face fam ," she added, explaining she had found the incident demeaning and insensitive.
According to Gottlieb's Cal150 profile, she and her partner, Patrick, who is black, welcomed their son, Jordan, in May 2017.
Her son often travels with her, she told KPIX 5, and the pair have not encountered any such issues previously.