Watch Video: Southwest Airlines Drags Woman Off Flight For Reporting Pet Allergy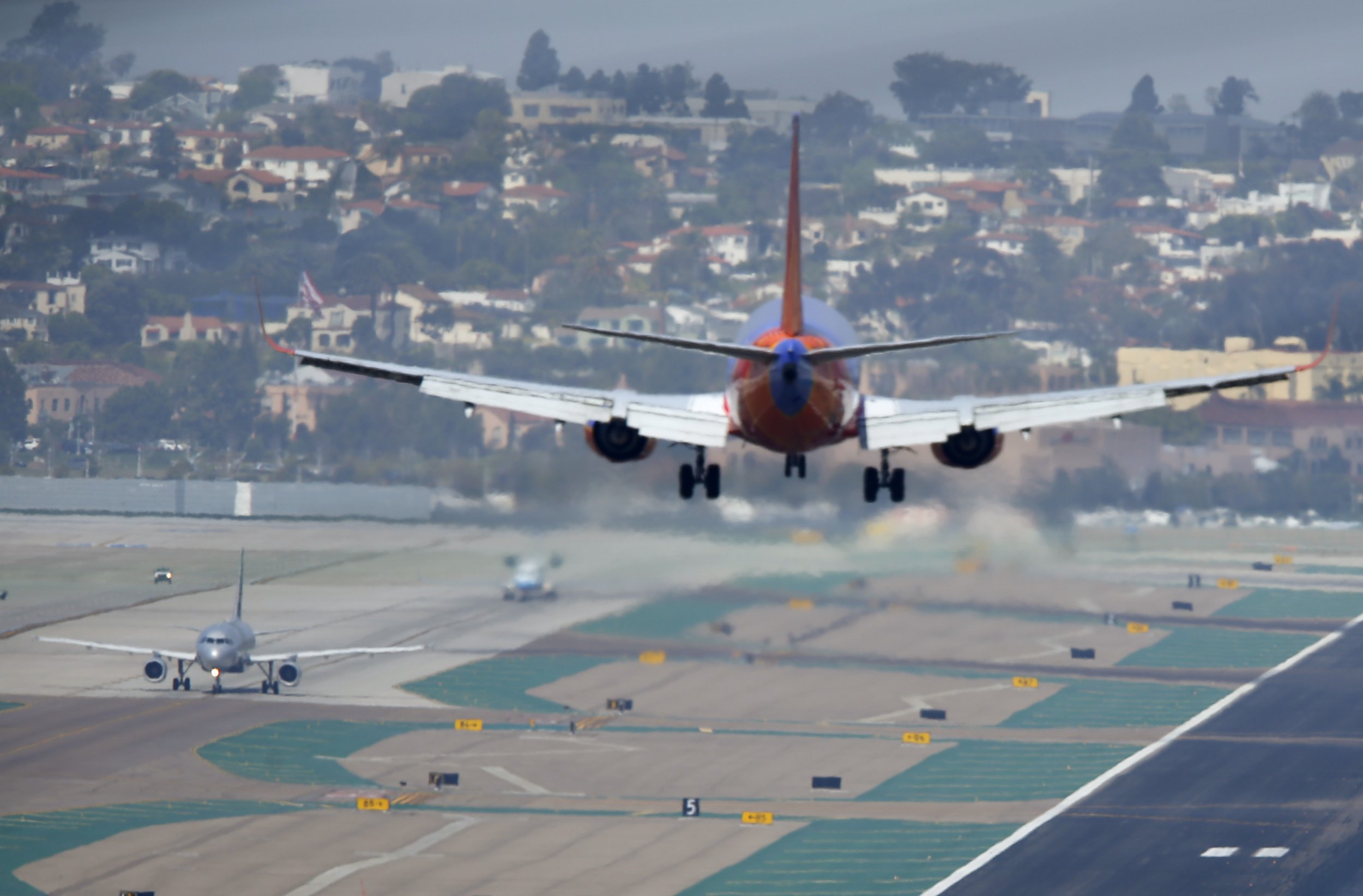 Police forcefully removed a woman from a Southwest Airlines flight before it took off from Baltimore/Washington International Thurgood Marshall Airport on Tuesday night, after the woman reported she has a life-threatening allergy to two of the animals on board but refused to leave the plane.
The woman, whose name was not given, complained to the crew members on board about a pet and an emotional support dog on Flight 1525, which was heading toward Los Angeles at about 8:40 a.m., The Baltimore Sun reported.
The video shows a woman being forcibly pushed by officers who were physically trying to remove her from the flight. The officers keep yelling at her to walk, but she says she is unable to. The woman also says she is a professor and doesn't understand why they are forcing her to leave the flight.
"My dad has a surgery [tomorrow]. What are you doing?" the woman said as the officers kept pushing her off the plane.
In a statement, Southwest apologized for removing the woman from the flight and the way the officers handled the situation.
"We are disheartened by the way this situation unfolded and the customer's removal by local law enforcement officers," Southwest said in a statement. "We publicly offer our apologies to this customer for her experience, and we will be contacting her directly to address her concerns. Southwest Airlines was built on customer service, and it is always our goal for all customers to have a positive experience."
The woman said her allergy was life-threatening but was unable to provide medical papers proving this, Southwest said. The airline also said it is policy to deny a passenger from boarding a flight if they report a life-threatening allergic reaction without a medical certificate and cannot travel safely with an animal on board.
The woman was arrested and charged with disorderly conduct, failure to obey a reasonable and lawful order, disturbing the peace, obstructing and hindering a police officer and resisting arrest, according to Maryland Transportation Authority Police. After processing, she was taken to an Anne Arundel County Court commissioner and later released.
Southwest Airlines is not shy about removing passengers from their flights.
In 2016, an Iraqi student was removed for speaking Arabic on a U.S. plane. Khairuldeen Makhzoomi, a senior at the University of California, Berkeley, who came to the U.S. as an Iraqi refugee, was escorted from his flight by an Arabic-speaking Southwest Airlines employee after a U.S passenger heard him use the word inshallah, or God willing. Makhzoomi said a female passenger stared at him and reported him to staff. An employee removed him from the flight, which was headed from Los Angeles to Oakland, California.