After Southwest Plane Explosion, Airlines Ordered to Conduct Urgent Engine Safety Checks
Aviation authorities in the U.S. and Europe have ordered airlines to conduct urgent safety checks of hundreds of engines of the same model as that which exploded mid-flight on a Southwestern Airlines this week.
The Federal Aviation Administration (FAA) and European Aviation Safety Agency gave airlines 20 days to conduct ultrasound checks of the engines CFM56-7B engines.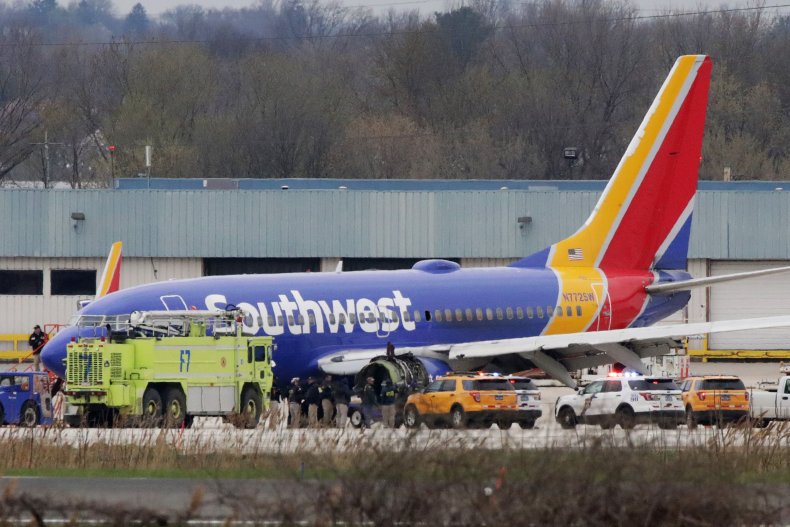 According to the FAA, the checks will involve 352 engines on commercial aircraft in the U.S., and 681 worldwide.
"Specifically, engines with more than 30,000 total cycles from new must complete inspections within 20 days," the directive states.
Engine manufacturer CFM in a statement Friday called for engineers to inspect the engines more frequently.
"CFM recommends ultrasonic inspections within the next 20 days to fan blades of CFM56-7B engines with more than 30,000 cycles since new," said CFM. "Also, it recommends inspections by the end of August for fan blades with 20,000 cycles, and inspections to all other fan blades when they reach 20,000 cycles."
It estimates that 2,500 more engines will be effected by the requirement to inspect fan blades with 20,000 cycles by the end of August.
A malfunctioning CFM56-7B forced a Southwest Airlines flight from New York to Dallas to make an emergency landing on Tuesday.
A female passenger was partly sucked from a window broken by debris from the engine, and though she was pulled back inside by passengers died of her injuries.
She has been identified as Jennifer Riordan, 43, a mother of two.
A jet engine completes a cycle every time it completes an engine start, takeoff, landing, and full shut down.
The National Transportation Safety Board (NTSB) said following the incident that the plane's engine had "metal fatigue," and pieces had detached from it during the flight.
Southwest Airlines has already said it will carry out an inspection of all of its planes with the same model of engine within the next 30 days.