Southwest Airlines Flight Diverted After Crack In Plane Window
A Southwest Airlines traveling from Chicago to Newark, New Jersey, was diverted to Cleveland, Ohio, due to a broken window on Wednesday. Flight 957 was diverted about two hours after takeoff and landed "uneventfully with no reported injuries," the airline told Newsweek.
"The Crew of Southwest Flight 957, with scheduled service from Chicago Midway International Airport to Newark Liberty International Airport, made the decision to divert the plane to Cleveland-Hopkins International Airport for maintenance review of one of the multiple layers of a window pane," a company spokesperson wrote in an email.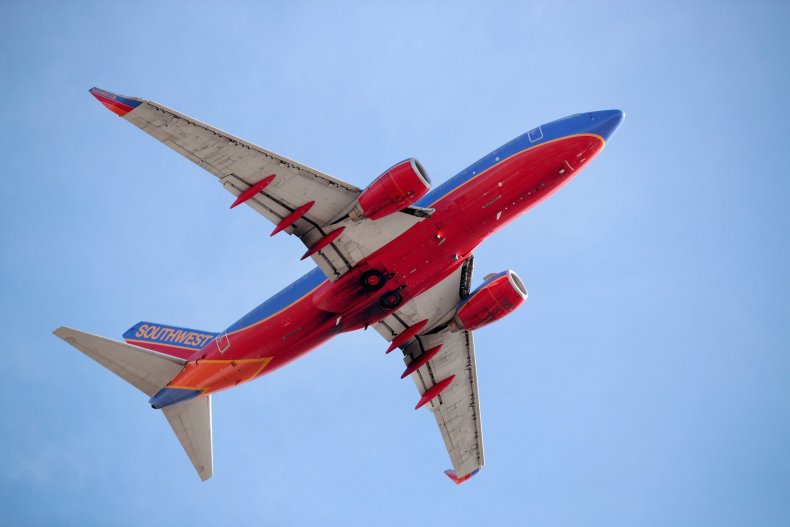 The spokesperson continued, "The flight landed uneventfully in Cleveland. The aircraft has been taken out of service for maintenance review, and our local Cleveland Employees are working diligently to accommodate the 76 customers on a new aircraft to Newark."
The spokesperson told Newsweek that the plane maintained pressurization throughout the flight. "No emergency landing was requested and the flight landed uneventfully with no reported injuries."
Photos posted on Twitter show a gaping crack in one of the Boeing 737-700's windows, The New York Post noted.
The incident occurred approximately two weeks after a woman was sucked out of her seat on a Southwest plane when an engine failed mid-flight. A piece of the exploded engine shattered the plane's window leading to the woman's death.