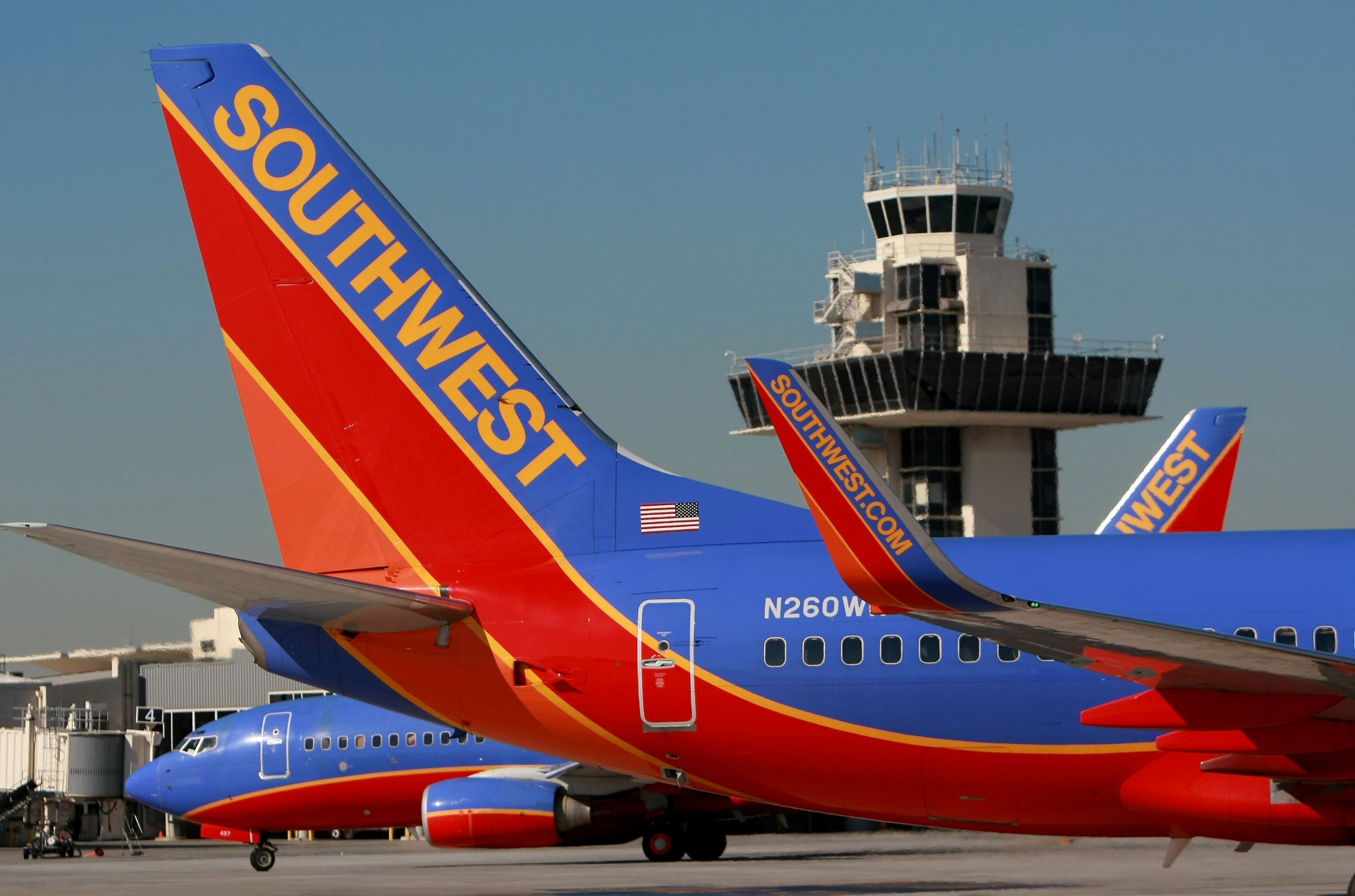 A Southwest Airlines flight was forced to make an emergency landing Saturday night after the cabin began to lose pressure.
It is the third such incident in a month to affect the carrier.
Flight 861 was headed from Denver to Dallas Saturday night when the cabin started to lose pressure at around 9 p.m. and oxygen masks were deployed for the 120 passengers on board.
The incident occurred about half an hour before the plane's scheduled landing at Dallas Love Field.
"I had no idea what was going on or what the outcome was going to be," passenger Glen Eichelberger told CBS 11 News. "I reached over and grabbed Josh by the arm because I didn't know if we were going to make it or not. There was no communication whatsoever from the flight attendants or from the cockpit as for whether we were in mortal danger."
The plane landed safely with no serious injuries reported.
In a statement to media outlets, the airline said "Following an uneventful landing, initial reports indicate four of the 120 Customers onboard requested a check from paramedics to assess ear pain."
Eichelberger commented in response that "When you're in the air 20,000 feet above the ground and don't know what's going on it's not uneventful."
The airline has not revealed what caused the loss of pressure.
The incident is the third emergency to hit the low cost carrier in a month.
On April 17, mother-of-two Jennifer Riordan was killed on a Southwest Airlines flight to Dallas when an engine exploded and she was partially sucked out of a window.
And on May 2 a Southwest Airlines fight from Chicago to Newark, New Jersey, was forced to make an unplanned landing when a window cracked.