Who Is Peggy Phillips? Hero Nurse on Southwest Flight Says She 'Was Just Doing What She Was Trained to Do'
Retired school nurse Peggy Phillips felt helpless when the oxygen masks on Southwest Flight 1380 from New York to Dallas came down after its engine exploded. She remembers texting her daughter to tell her that she loves her 20 minutes after the plane took off.
"I strapped in and texted my daughter, 'Plane trouble, love you,'" Phillips told Newsweek.
But, when a Southwest flight attendant asked if anyone on the plane knew CPR, Phillips ripped her mask off and leaped into action, as all nurses do.
"It was just automatic. I kind of felt like I was sitting there with the mask coming down. I felt very helpless. The minute someone asked if anyone knew CPR, I didn't feel helpless anymore," Phillips said. "I was doing what I was trained to do."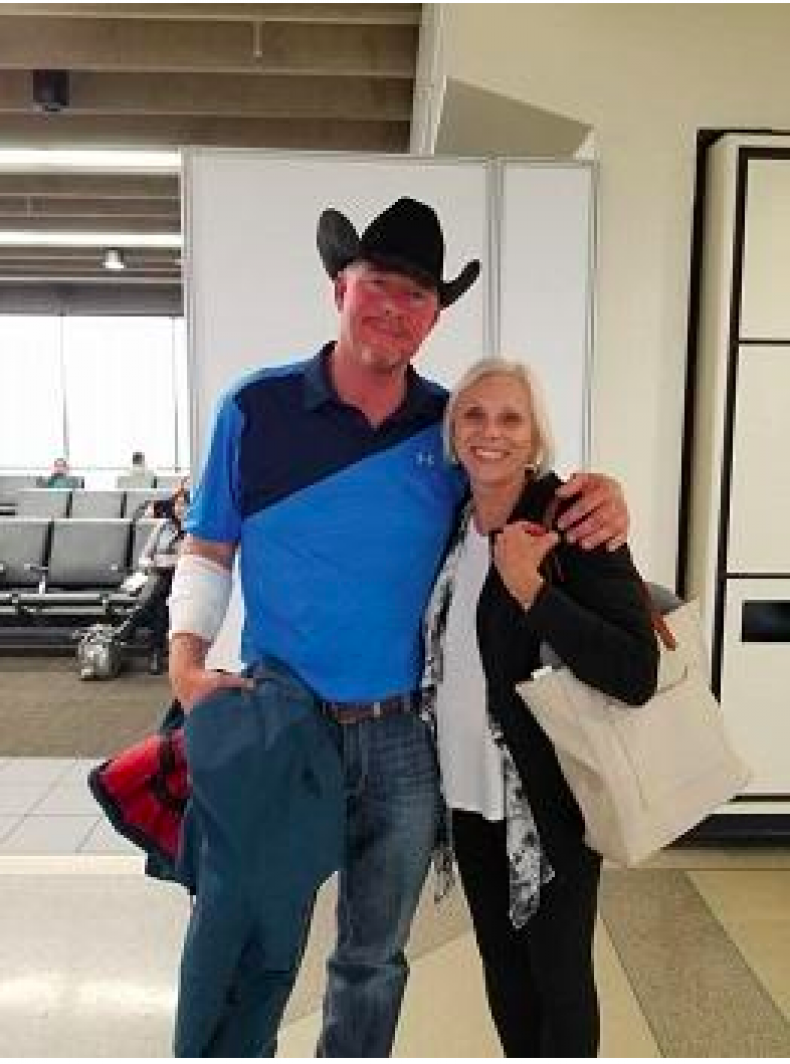 Phillips was one of the 144 passengers on board of a Boeing 737-700 when one of the engines exploded shortly after takeoff, causing shrapnel to blast into the plane. Jennifer Riordan, a business executive with Wells Fargo, died after she was partially sucked out of the plane.
Phillips said that passenger Tim McGinty and Andrew Needum, a firefighter, were sitting next to Riordan were able to pull her back into the plane after the window next to her broke. The retired school nurse knew that, despite the plane trouble, she had to help Riordan.
"You know that there's a job to do and you put every ounce of that energy into that job. I knew I had to try to save that woman," said Phillips.
Phillips assisted the EMT by taking turns with performing CPR on Riordan. Phillips, McGinty and the other passengers became so focused on helping Riordan that they didn't even realize the plane was landing and had to brace for impact.
The plane was able to land safely at Philadelphia International Airport. Unfortunately, Riordan's injuries were too severe to revive her.
"I hope that her family knows that we made every possible effort to save Jennifer's life," said Phillips.
McGinty's wife took to Facebook once her husband safely landed back in Texas. She called her husband, Needum, and the other passengers on board who helped Riordan heroes.
"They are all heroes who put others before themselves today," his wife wrote. "My husband lives his life for others every day, and today was such a strong reminder that life is so precious and that there are good people all around us. God bless them all and we thank God for his care in landing our plane."
Phillips doesn't credit herself as a hero but called everyone on board heroes.
"Everyone really kind of kept it together, even though we were in a dire situation," said Phillips. "I am proud of my fellow passengers. Everyone did what they were asked to do, and we all came together."