Southwest Airlines Boeing 737 Strikes and Kills Person on Austin Runway During Landing
An investigation is underway into the death of a person who was struck and killed by a an airplane landing in Texas, according to preliminary information.
The Federal Aviation Authority (FAA) and police are looking into the circumstances of the incident, after Austin-Bergstrom International Airport, located south the Texas capital, tweeted that someone had been hit by the aircraft on Thursday night.
Southwest Airlines flight 1392 flying from Dallas was landing at 8:12 PM local time and an "unauthorized individual" was found on the runway, the airport said in a tweeted statement, which it described as a "pedestrian fatality."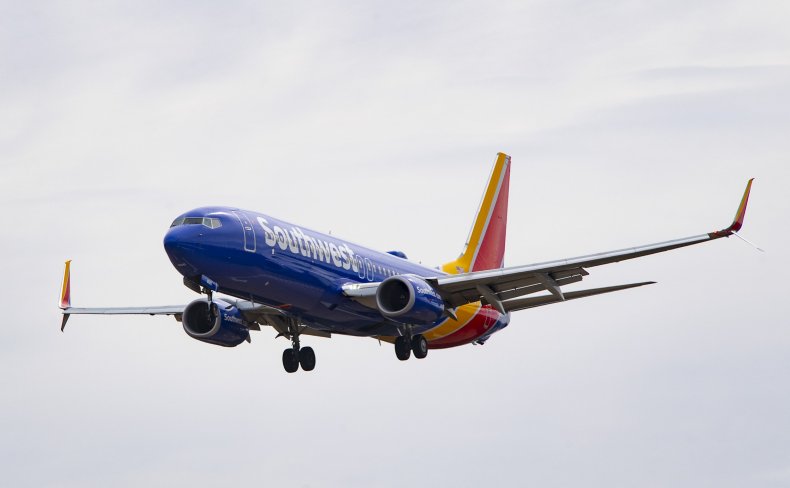 An airport operations vehicle driver got to the victim who was pronounced dead at the scene by Austin-Travis County Emergency Medical Services which tweeted that the victim was an "adult patient," but did not specify gender or age.
It is not known how the person was able to get past the security system and onto the runway. The National Transportation Safety Board (NTSB) is also involved in the investigation, Bloomberg reported.
In a statement, Southwest said that the plane, which was carrying 53 passengers and five crew members, had been cleared to land and the pilot then "maneuvered to avoid an individual who appeared on runway 17R shortly after touchdown."
After coming to a stop and reporting the incident to air traffic control, the aircraft was instructed to taxi to the gate and "all customers and the crew deplaned the aircraft safely with no reports of onboard injuries."
"Southwest is fully cooperating with local law enforcement and the FAA as they investigate this event. Our Southwest hearts extend to the individual involved," the statement added.
CBS News tweeted an image which shows damage and a dent to the outside of one of the plane's engines that it said "may be related" to the body found on the runway. The victim was not dressed as an airport worker and had not identification, the network reported.
The airport, which Newsweek has contacted for comment, said in a later tweet that the "crime scene has been cleared" and operations had resumed soon afterward.