Southwest Employee Captured on Video Throwing Box Labeled 'Live Tropical Fish'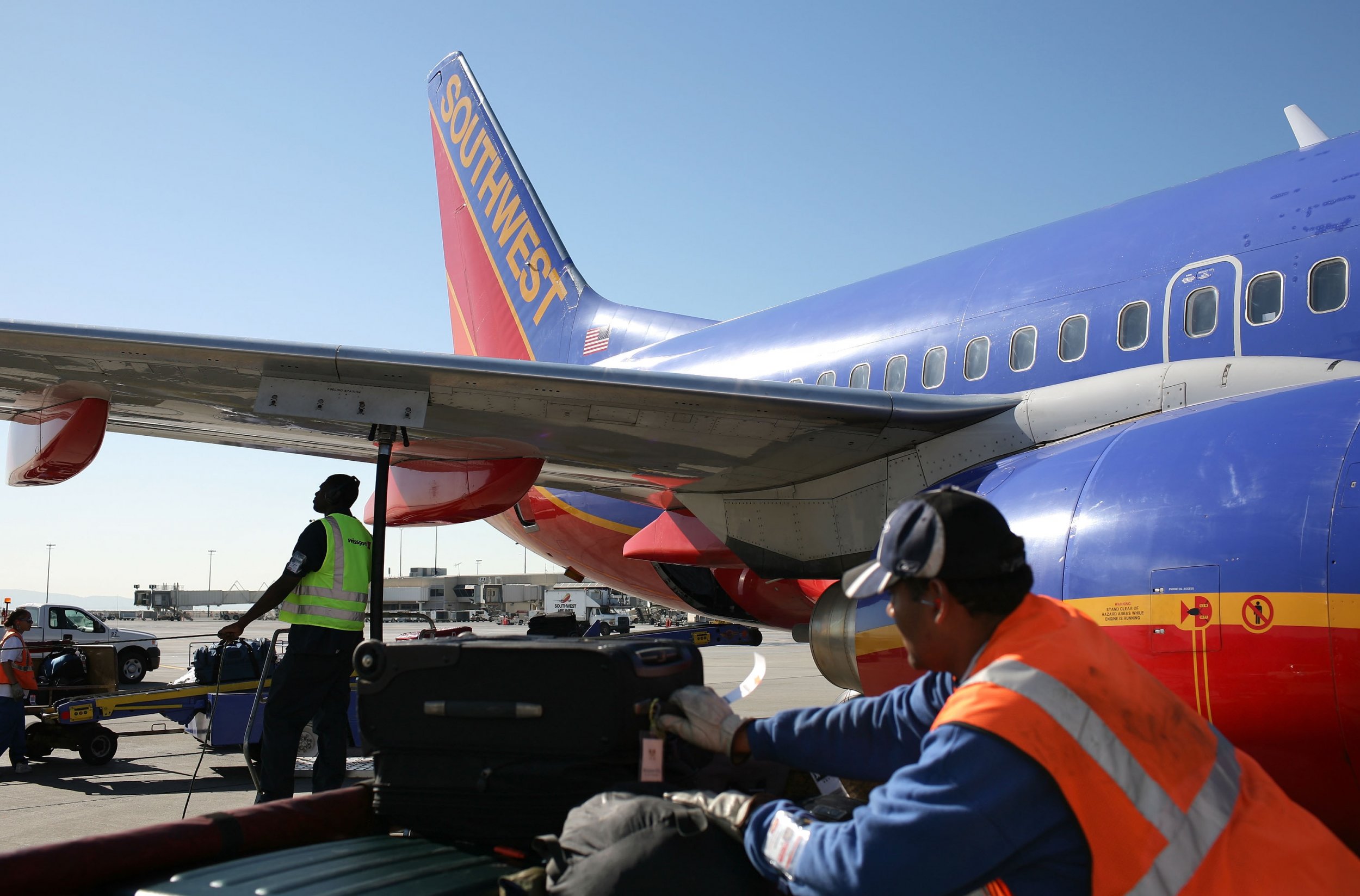 The recent sight of a baggage handler being rough with passengers' checked boxes prompted concern from the passenger who recorded a video of the incident.
On November 19, Southwest passenger Loudin Krueg posted a video on Facebook of a baggage handler grabbing a box from the conveyer belt and throwing it into a luggage cart. In the video, Krueg identified the box to contain "living fish."
In contrast to the one baggage handler's tactic of launching the boxes through the air, a second handler grabbed each box off the belt, carried it the few feet to the cart and placed it inside.
"Live tropical fish again — toss," Krueg said in the video before a box was thrown.
Krueg later told KARE that although he was concerned about a box possibly containing live fish being tossed around, he was also concerned about his own belongings. He was coming back from shooting a film in Puerto Rico and said his checked bag contained expensive camera equipment.
"Luckily, we packed them in some pretty hefty stuff, but you get worried, when you have $100,000 of stuff sitting under a plane and this guy's throwing it 15 feet in the air," he told KARE.
Although his own belongings were at risk, as well as, Christmas presents he purchased in Puerto Rico and was bringing back for family and friends, Krueg said he realized that a live animal being thrown around was the bigger problem in the situation.
"When I saw him throwing a live animal around, I was like this is more serious than my camera," Krueg told KARE. "This is something that's supposed to be someone's pet, so that's what got me."
Newsweek reached out to Southwest but did not receive a response in time for publication. However, in a statement that Krueg posted on Facebook, the company offered their "sincere apologies" if an employee was not treating customers' belongings as he would his own, per Southwest's expectations.
Southwest characterized the video as "deeply concerning," in a statement to KARE and added that the employee would be retrained on policies and procedures.
In October, a video of Cathay Pacific Airways luggage handlers throwing checked luggage went viral on social media, sparking outrage. A video posted online by Marcela Fernanda Solis Walker showed multiple baggage handlers grabbing suitcases and boxes off a conveyer belt in Hong Kong and tossing them into a vehicle.
She told the South China Morning Post she didn't intend to get the handlers in trouble but wanted other passengers to be aware of what was going on. A spokesman for the Hong Kong Airport Services, owned by the airline, apologized for the luggage handlers' behavior in a statement to the South China Morning Post.