Southwest Ground Stop: Computer Glitch Temporarily Halts Flights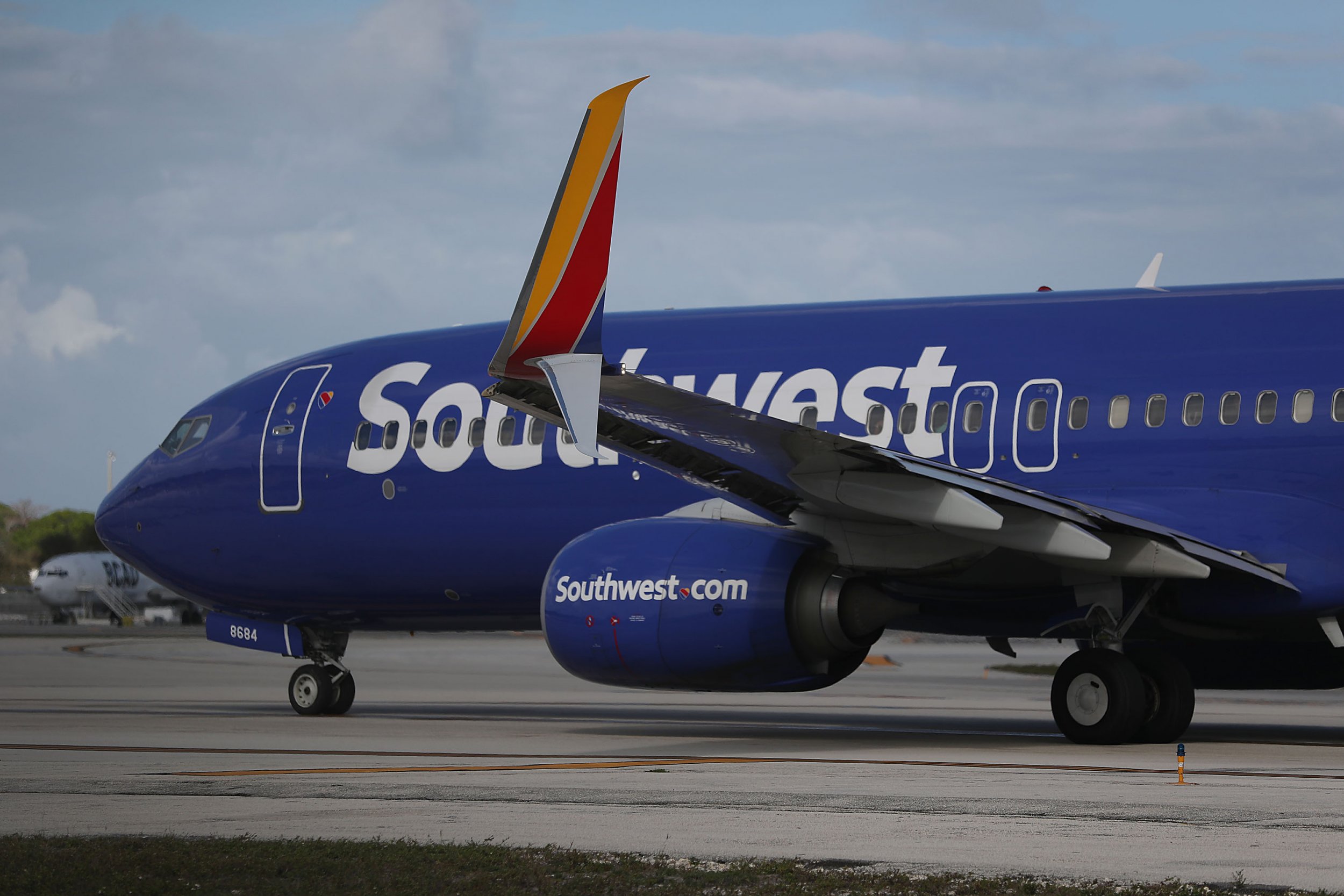 A technical difficulty grounded Southwest Airlines flights countrywide on Friday morning, but the airline was able to get the problem resolved and its planes back in the air.
Customers started complaining about flights being grounded on Friday morning, posting tweets that tagged the airline. In response, Southwest repeatedly explained that it was experiencing issues with functionality.
An alert from the Federal Aviation Administration said the reason for the grounded flights, which began at 5:30 a.m. EST, was a computer processing issue, according to WTSP. Newsweek reached out to Southwest but did not receive a response in time for publication.
About an hour after the Network Operations Control Team began working on the issues, Southwest posted on Twitter that functionality had been restored and flights were starting to board.
Some customers tried to finagle a free drink coupon or two out of the airline for the inconvenience, but the airline said it couldn't offer alcoholic compensation. However, pilots would attempt to catch up on as much time as possible while in the air.
On Friday, Flight Aware reported that 68 Southwest flights were canceled and 488 were delayed.
The computer glitch came off the heels of a winter storm in Las Vegas, one of Southwest's major hubs, which canceled over 250 flights, according to the New York Daily News. A total of 391 flights were canceled on Thursday, as of 7:00 p.m. EST.
This isn't the first time Southwest has had to cancel flights, drawing the ire of customers. On Tuesday, 181 flights were canceled, some due to weather and others because of a maintenance issues. The company took more than double the usual Boeing 737s out of service to fix problems with the aircraft, according to CNBC.
"Safety will always be our highest priority, and we appreciate the patience of our employees and customers as we work through these operational challenges," a Southwest spokesperson told the Dallas Morning News.
Problems with the aircraft began on February 12 and Southwest issued a notice to aircraft mechanics that they needed to approach the problem with an "all-hands response." Chief Operating Officer Mike Van de Ven apologized to customers for the inconvenience and said every report was being investigated since the company was committed to operating a safe fleet.