Majority Of U.S. Border Residents Say They Disapprove Of Donald Trump's Immigration Policies: Study
The majority of Americans living near the southwest border do not approve of President Donald Trump's immigration policies there, a new study has found.
Researchers at the University of California San Diego's U.S. Immigration Policy Center asked 2,750 voters across the four southwestern border states—Arizona, California, New Mexico, and Texas—how they felt about Trump's handling of issues at the border.
More than 56 percent said they either "strongly disapprove" or "disapprove" of the president's efforts, while 36.7 percent said they were in favor of his policies.
Overall, researchers said, the data showed a net 19.6 percent disapproval rating of the way Trump is handling issues at the southwest border.
Support for asylum seekers
While the president and his administration have overseen a widespread crackdown on immigration at the border and across the country, the majority of southwest residents appeared to favor policies supporting immigrants, asylum seekers and refugees.
More than 60 percent expressed support for the idea of "finding alternatives to immigration detention for families fleeing persecution and seeking refuge in the U.S.," while more than 80 percent supported the idea of providing aid, such as food and water, to people in distress, including to migrants attempting to cross into the U.S. outside designated ports of entry.
The majority of southwest residents also appeared to oppose aspects of the Trump administration's "Remain in Mexico" policy, which has forced tens of thousands of asylum seekers to wait in Mexico while their immigration cases are processed in the U.S.
Nearly 60 percent of people said they feel that those fleeing persecution and seeking refuge in the U.S. should instead be allowed to enter the country while their asylum cases are pending "in order to ensure their safety."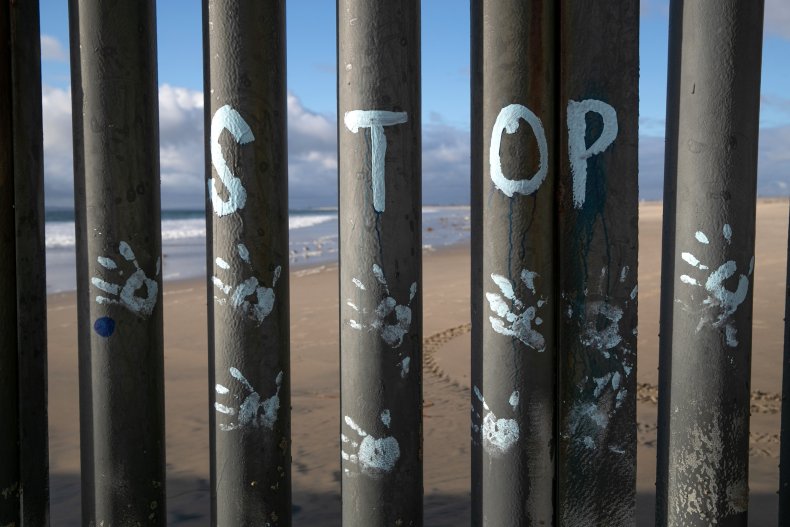 Lack of trust in Border Patrol
The U.S. Immigration Policy Center's study also found a lack of trust in the U.S. Border Patrol.
Just over 33 percent of participants said they trust "a great deal" or "a lot" that Border Patrol officials "will protect the rights and civil liberties of all people equally."
Meanwhile, just over 40 percent said they trusted that the agency would keep themselves and their families safe.
Southwest residents also demonstrated a lack of trust that Border Patrol officials who have abused their authority will be held accountable, with more than 28 percent expressing doubt.
Overall, just under a majority (47.9 percent) of respondents were in support of limiting the area within which Border Patrol officials are able to stop, question or search people, while more than 77 percent said they were in favor of requiring that officials have reasonable suspicion and probable cause before being allowed to stop and search anyone on the U.S. side of the border.