What Is the Sovereign Citizen Movement? Waffle House Shooting Suspect Travis Reinking Used Term After White House Arrest
Travis Reinking, the 29-year-old man who police said opened fire on patrons of a Waffle House in the Antioch area of Nashville, Tennessee, killing four, called himself a "sovereign citizen" in July 2017 while clashing with the Secret Service outside of the White House.
Reinking used the term after trying to enter the White House grounds, according to a police report. He told police he was a sovereign citizen and needed to inspect the grounds.
The phrase "sovereign citizen" is likely to raise questions about his motives, which police have yet to determine. The term may refer to a movement that is monitored by the FBI for its links to domestic terrorism. While it's not yet clear if Reinking's choice of self-identification is linked to this crime, the movement has long caught the attention of authorities and civil rights groups.
The FBI calls sovereign citizens "anti-government extremists" and notes that while they live in the United States, they believe they exist in a separate realm, apart from the country's laws. "They believe they don't have to answer to any government authority, including courts, taxing entities, motor vehicle departments, or law enforcement," the bureau says on its website.
Related: Threat of far-right terrorism is being ignored by the media, analysts suggest
Although some people tied to the ideology have links to elements of the extreme far right, it's not clear that anything unifies criminals who self-describe as sovereign citizens other than the belief that American laws don't apply to them. In the past, people who have self-described as sovereign citizens and been convicted for crimes were of different races and religions. Reinking was white, and his victims were black and Hispanic.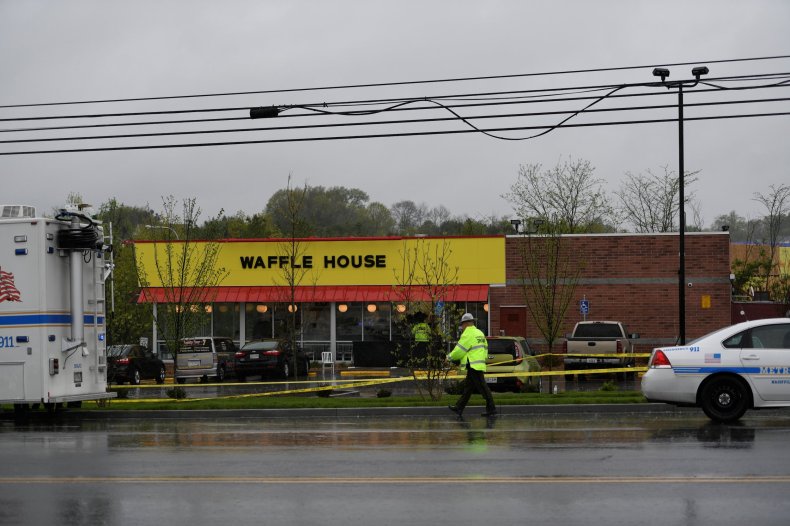 The Southern Poverty Law Center (SPLC) notes on its website that "it is impossible to know how many sovereigns there are in the U.S. today, in part because there is no central leadership and no organized group that members can join."
"Those who are attracted to this subculture typically attend a seminar or two, or visit one of the thousands of websites and online videos on the subject and then simply choose how to act on what they've learned," the SPLC says about followers of the ideology. "Some start by testing sovereign ideology with small offenses such as driving without a license, while others proceed directly to taking on the IRS as tax protesters."
In terms of crime, the subculture manifests itself in different ways with different people. For example, a self-identified sovereign citizen may break by the law by deliberately avoid paying taxes. Hundreds of thousands of people are believed to protest paying taxes every year, but they may not belong to the subculture of "sovereign citizens." The criminal acts can escalate from there: Someone in the movement may use the ideology as an excuse to deliberately commit acts of theft, rape, murder or terrorism.
For instance, two police officers were murdered in Arkansas in May 2010 after a sovereign citizen father and son, Jerry and Joe Kane, murdered them at a traffic stop. Joe Kane opened fire on the officers with an AK-47, police said.
In January 2011, a Miami man named E-Yage Bowens, who claimed to be a sovereign citizen, repeatedly raped and abused a 16-year-old girl and received a 485-year prison sentence.
Two sheriff's deputies were murdered in Louisiana in August 2012 after being ambushed by suspects with ties to the sovereign citizens' movement.
"When a sovereign feels particularly desperate, angry, battle-weary and cornered, his next government contact, no matter how minor, can be his final straw," SPLC has noted. "The resulting rage can be lethal."
Reinking, who was said to be armed and dangerous, was arrested and brought into custody on Monday afternoon, police said.