Soviet Leader Joseph Stalin Becomes a Twitter Sensation After Moscow Metro 'Appearance'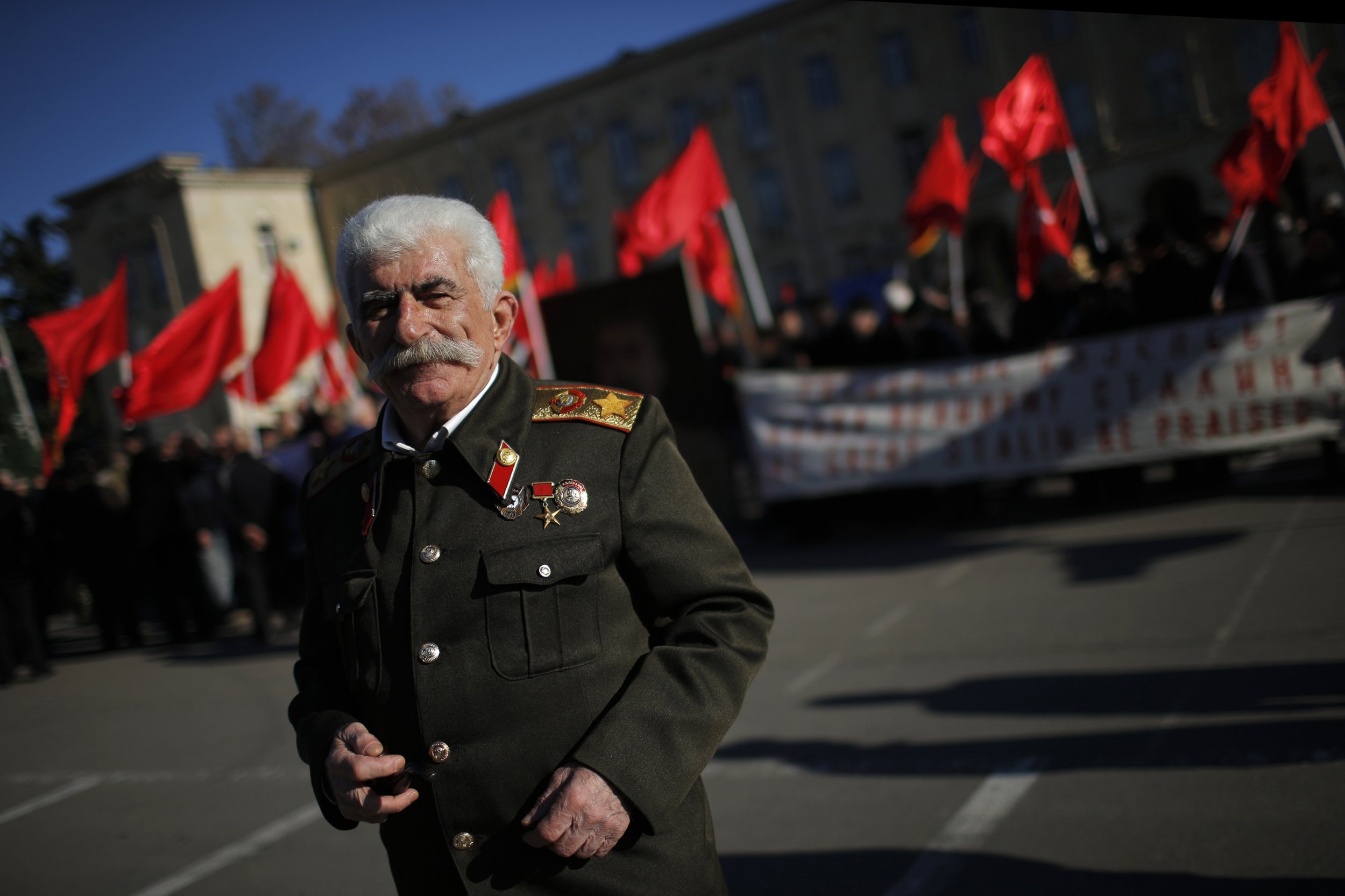 Soviet leader Joseph Stalin has returned to Moscow's intricate metro system, 80 years after he built it and just in time for April Fools' Day.
Stalin's face appeared on a wall of Arbatskaya metro station in Moscow, below a supposedly peeling white layer of paint, uncovering a portrait of the Communist dictator peering from beneath.
Images of the wall spread quickly on Russian social media as many Muscovites claimed to have taken their own images of the cracking wall. "Stalin's face is at Arbatskaya, this is not a joke," users tweeted. While several Russian users declared the leader's apparition "a sign," one enlightened Twitter member posted "But Stalin is dead."
According to news site TJournal, a large portrait of Stalin did indeed adorn the wall of Arbatskaya before the interior of the station was painted white in 1955, following his death.
Popular Russian blogger Alexander Popov appears to have been the first to share images of Stalin's return.
The Russian Ministry of Defense's TV channel Zvezda reported the incident adding that many users were declaring "it's all coming back."
Moscow's metro authorities denied having any knowledge of the incident, however, and Russia's Ren TV channel reported from the scene that the white wall of Arbatskaya was intact and the images were likely fake.
Stalin has gained popularity in recent years, as independent pollster the Levada Center reported in March 2015 that 44 percent of Russians felt repressions under Stalin were either entirely or somewhat justified.