Soylent Founder Endorses Kanye West for President: 'He Realizes That Everyone is a Genius'
Kanye West's independent presidential bid was endorsed Thursday by Rob Rhinehart, founder of Soylent, a meal replacement product company.
Rhinehart endorsed the rapper and entrepreneur in a lengthy blog post that began with an explanation of why he was "so sick of politics" before concluding that West is "the best person to lead America" and "our only hope." West reacted to the news by tweeting a highlighted section of Rhinehart's endorsement alongside the all-caps comment "GOD IS LOVE... LEADING WITH LIGHT."
"Kanye West is a genius. But more importantly, he realizes that everyone is a genius," Rhinehart wrote, in the portion of the endorsement highlighted by West. "They just forgot. He knows how to inspire people. He will bring out the best in people. The other candidates just want to control people."
"Kanye is not owned by anyone," added Rhinehart. "He is completely his own person. He does not owe mysterious favors to committees and PACs and donors and established interests. He has his own money. He raised barely $10,000 for his campaign. He is not in debt. He is a free man. One of the only ones in America. And he can help us be free."
In an apparent attempt to ward off any hesitancy, Rhinehart said that "if Kanye seems crazy it is because the world is crazy" before pondering whether readers might worry that "if we elect Kanye the world will become Idiocracy," referring to the 2006 comedy film envisioning a dumbed-down dystopian America. Rhinehart insisted that "we are already living in Idiocracy" and that "the media is the villain" that West "can save us from."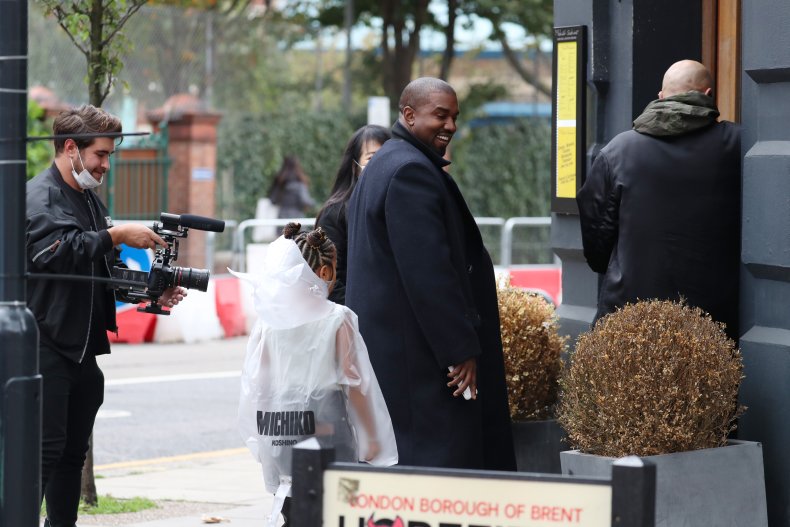 Software engineer Rhinehart created the Soylent meal replacement drink in 2013, naming it after a fictional food product that first appeared in the 1966 novel Make Room! Make Room! by Harry Harrison. The fictional Soylent was more famously the focus of the 1973 film adaptation Soylent Green, which features the revelation that the food is made from the corpses of the poor.
The real product, made of far less sinister ingredients that are fit for human consumption, became commercially available after a successful 2014 crowd funding campaign. Rhinehart stepped down as CEO of the company in 2017.
West announced that he was running for president on in a tweet on July 4, before officially filing to run on July 16. His candidacy was met with immediate skepticism from some who noted that the entertainer had been a prominent supporter of President Donald Trump, while wondering if his run was an attempt to help Trump defeat Democratic presidential nominee Joe Biden.
His campaign was launched too late for West to appear on the ballot in many states, although he will be listed in at least 12 states. Others who have endorsed West or spoken in support of his candidacy include Tesla founder Elon Musk, his wife Kim Kardashian West and fellow rappers DaBaby and Chance the Rapper.
Newsweek reached out to West's representative for comment.