NASA Astronaut Accused of Hacking Her Wife's Bank Account from Space
A NASA astronaut on the International Space Station has been accused of breaking into her estranged wife's bank account in what's being called the first crime in space.
Anne McClain was on a half-year mission on the space station when her ex, Air Force intelligence officer Summer Worden, claims she inappropriately accessed her account. According to The New York Times, McClain was preparing for NASA's first all-female spacewalk.
After McClain reportedly indicated she knew details of Worden's finances, Worden went to her bank, asking for the location of any computers that had recently accessed her bank account using her login. One was a computer network registered with NASA.
Worden filed charges with the Federal Trade Commission accusing her of identity theft. It does not appear that any funds were withdrawn or transferred.
In a separate complaint with NASA's Office of the Inspector General, Worden's parents had accused McClain of a "highly calculated and manipulative campaign" trying to win custody of Worden's son, whom McClain co-parented while they were together, though she never adopted him.
In 2018, Worden filed for divorce after McClain accused her of assault. Worden denied the allegations and the charges were dropped, according to Click 2 Houston.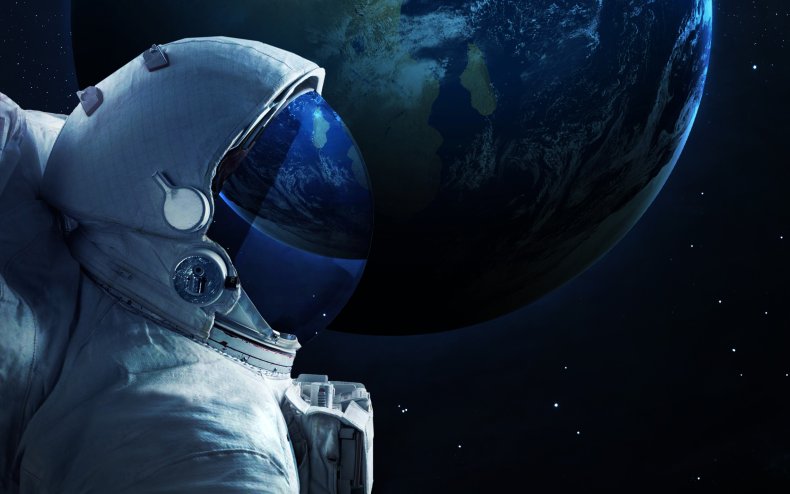 In a tweet Saturday, McClain denied any malfeasance.
"There's unequivocally no truth to these claims," she wrote. "We've been going through a painful, personal separation that's now unfortunately in the media. I appreciate the outpouring of support and will reserve comment until after the investigation. I have total confidence in the [inspector general] process."
Her attorney, Rusty Hardin, told the Times McClain had accessed the account to make sure that there were sufficient funds in Worden's account to pay bills and care for the child. Worden had not let McClain know she should stop using the account, he said.
McCain, who returned to Earth in June, made headlines when she was named as one of two women chosen for the historic all-female walk in space. But the mission was scrapped after NASA alleged there were enough spacesuits to fit women, prompting accusations of sexism.
According to Worden, the FTC has not responded to the identity theft charge, but a criminal investigator with NASA's Office of Inspector General has contacted both women.
Earlier this year, President Donald Trump directed NASA to put humans back on the moon by 2024, the end of a potential second term. Critics have called the Artemis program misguided. In July, NASA lead administrator William Gerstenmaier and his deputy, Bill Hill, were moved to "special advisor" status and replaced.
"The Trump Administration's ill-defined crash program to land astronauts on the Moon in 2024 was going to be challenging enough to achieve under the best of circumstances," Rep. Eddie Bernice Johnson (D-TX) said in a statement. "Removing experienced engineering leadership from that effort and the rest of the nation's human spaceflight programs at such a crucial point in time seems misguided at best."