Professor Who Mistook Mars for New Space Object Is Glad His Mistake Made Some People Smile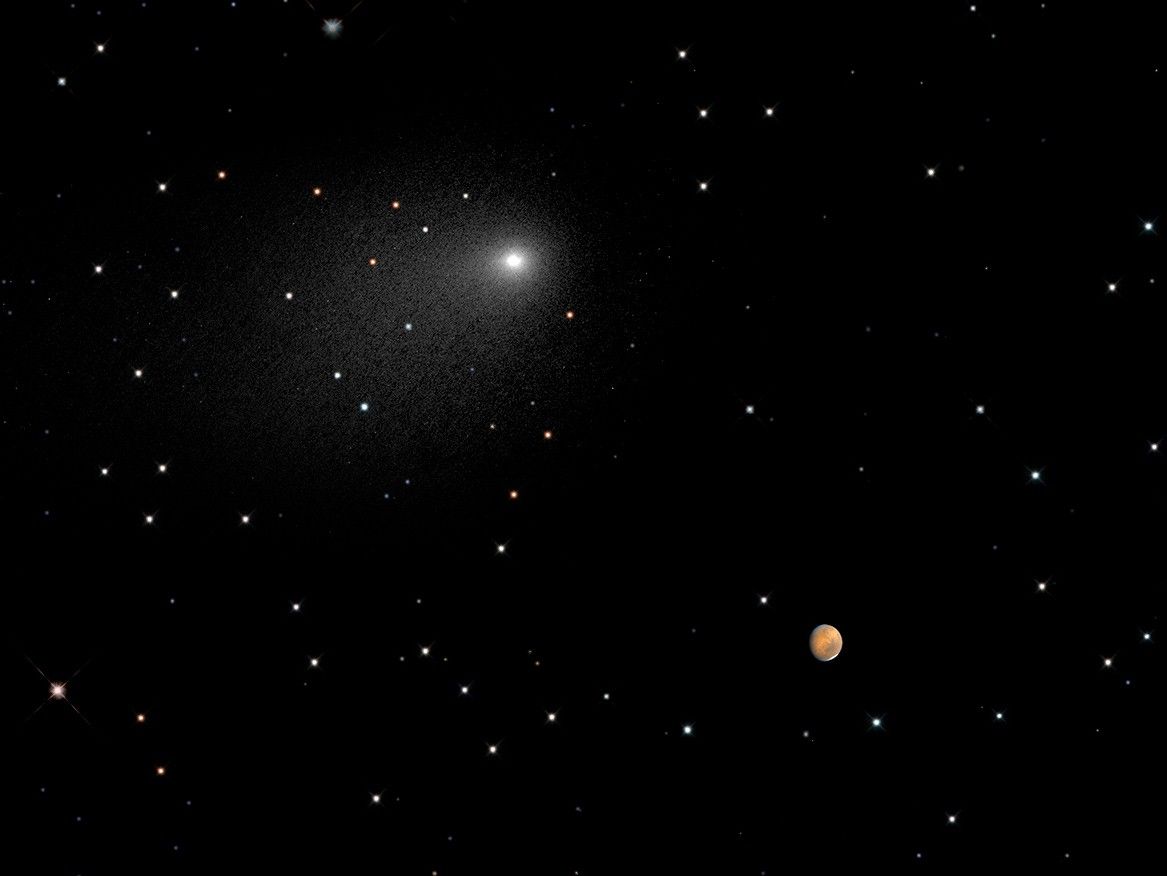 For almost an hour on Tuesday, a man thought he had made one of the biggest discoveries of his career.
Peter Dunsby, a professor of gravitation and cosmology in the Department of Mathematics and Applied Mathematics at the University of Cape Town, thought he had observed a new bright transient object out in space. As it turns out, he really just found Mars.
A notice, available on The Astronomer's Telegram online, said that the transient object was observed between the Lagoon and Trifid nebulae on March 20. The object hadn't previously been observed when the same field was observed earlier in March, said the notice.
Transient objects are those that seem to appear then disappear and sometimes appear again later on.
The post on The Astronomer's Telegram also gave the object's location coordinates at the time of observation and explained that it was observed using an 80mm refractor. The description also noted, "Further observations are strongly encouraged to establish the nature of this very bright optical transient."
Less than an hour after the first notice was posted, a second one was put up on the site that said, "The object reported in ATel 11448 has been identified as Mars. Our sincere apologies for the earlier report and the inconvenience caused."
The object Dunsby had thought was new was actually just Mars. Dunsby told Newsweek that the mix up "Was an honest mistake arising from simply not checking what else was in my camera frame, during an automated astrophotography session and of very little consequence in the scheme of things."
The Astronomer's Telegram even made Dunsby a digital award and poked some fun at him for his discovery of Mars.
But he lightheartedly took the joke, he later tweeted, " Lesson for today. Check, Check, Triple Check and then Check some more," advice everyone could use.
He added that he's getting tired of the attention, though he said he was glad that people were able to smile and laugh about the situation, even if it was at his expense. "The world needs to smile more, so that's something good that has come out of this episode," he said.