A scientist's "Space Karen" response to SpaceX chief executive Elon Musk questioning the effectiveness of COVID testing has gone viral on social media.
Musk had claimed on Twitter that "something bogus" was happening because he had received both positive and negative test results from four rapid antigen tests in one day.
"Something extremely bogus is going on. Was tested for covid four times today," Musk tweeted early on Friday morning. "Two tests came back negative, two came back positive. Same machine, same test, same nurse." He added that the test he had used was supplied by U.S. firm BD (Becton, Dickinson and Company).
On Saturday night, Musk added that he "most likely" has a moderate case of COVID. But he has since questioned the veracity of testing, saying he was "getting wildly different results from different labs."
In response to Musk's remarks, Emma Bell wrote: "Rapid antigen tests trade sensitivity for speed.
"They return a result in <30 minutes, but can only detect COVID-19 when you're absolutely riddled with it. What's bogus is that Space Karen didn't read up on the test before complaining to his millions of followers."
Bell, an academic who specialises in bioinformatics—a branch of science which involves analysing complex biological data—also shared a graphic that shows the probability of COVID detection for the available tests.
Her moniker for Musk, who downplayed the threat of the coronavirus earlier this year and criticized pandemic lockdowns as "fascist", sparked many amused reactions on Twitter, prompting the phrase "Space Karen" to trend on Monday.
"Rapid antigen tests (orange) only give low false negative results for a couple of days. Space Karen's results (2 neg, followed by 2 pos later that day) are completely in line with this," she added.
She also explained why Musk's results "make perfect sense" in a lengthier post on Medium, adding that his "two false negatives are in line with the known limitations of rapid antigen testing."
"I will never not laugh at Space Karen," Dan Hett tweeted, alongside edited images of Musk sporting the layered hairstyle that has become known as the "Karen haircut."
Writer Danielle Ward wrote: "I'm going back to bed as nothing I write today will better 'Space Karen'."
"The academic who called Elon Musk 'Space Karen' won Monday for me," South African author Zamandlovu Ndlovu wrote.
"Come for the science. Stay for the coining of 'Space Karen,'" added tech entrepreneur Ryan Block.
Musk's coronavirus diagnosis meant he was forced to stay at home while SpaceX launched four astronauts to the International Space Station on Sunday night.
At the weekend, he said his symptoms were like "that of a minor cold, which is no surprise, since a coronavirus is a type of cold." The common cold and the COVID-19 virus are both types of coronavirus, however, a cold only causes mild symptoms, whereas the COVID-19 virus can be fatal or cause severe illness.
In reply to another user asking him about his condition, Musk wrote: "A little up & down. Feels just like a regular cold, but more body achy & cloudy head than coughing/sneezing. DayQuil rocks."
A spokesperson for Musk has been contacted for additional comment.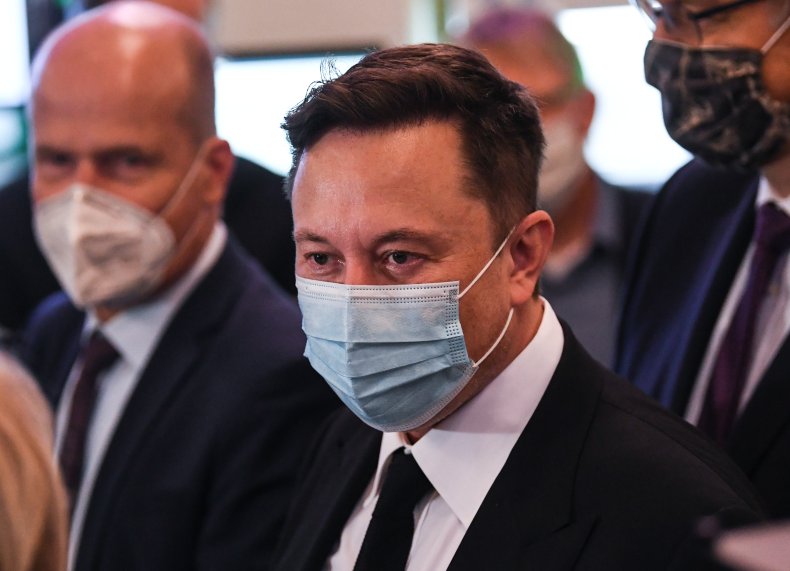 Bioinformatics