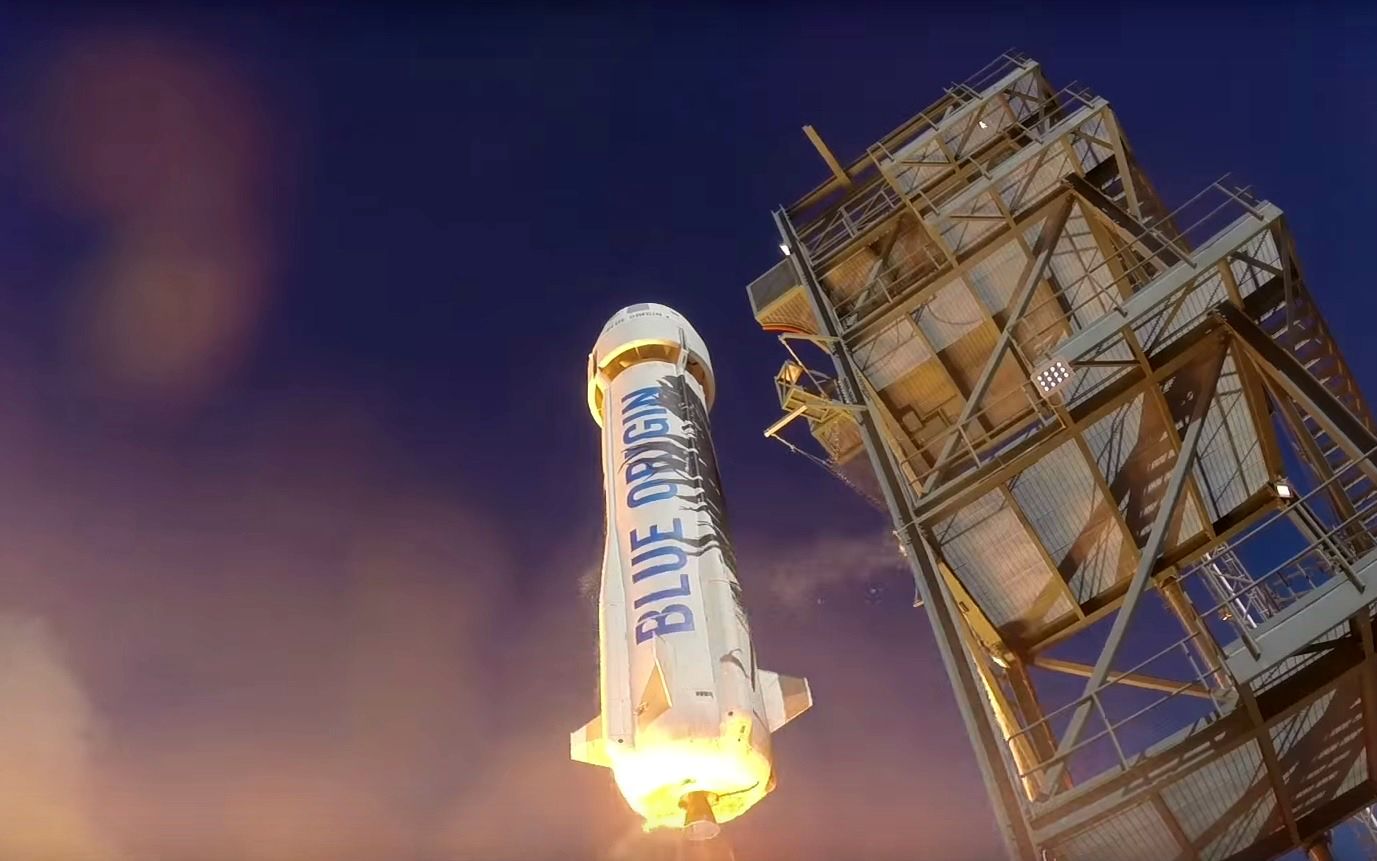 Space travel firm Blue Origin is planning to take its first paying passengers to space within two years, the company's founder Jeff Bezos said on Tuesday.
Bezos, the billionaire founder of Amazon, revealed on a press tour of Blue Origin's facilities in Seattle, Washington, that groups of up to six tourists at a time would be taken on suborbital trips to experience weightlessness.
It is the first time Bezos has opened Blue Origin's doors to journalists, and according to the New York Times the space tourism ambitions form part of a broader business plan to sell rocket engines to other companies launching satellites and spaceships.
The first test flights are expected to begin in 2017, with thousands of people already reportedly interested in taking part in paid passenger flights the following year.
"I only pursue things that I am passionate about," Bezos said. "I never expected to have the resources to start a space company. I won a lottery ticket called Amazon.com."
Blue Origin is not the only private firm working on a space tourism project, with Richard Branson's Virgin Galactic and Russian firm KosmoKurs both working on space ships that can transport tourists into space.
KosmoKurs has said it hopes to receive their first passengers in 2020 but Virgin Galactic has refused to set a date for when its craft will be passenger-ready.
In a statement last month, Virgin Galactic said: "When we are confident we can safely carry our customers to space we will start doing so.
"We feel incredibly honoured that our earliest paying customers already number more than the total number of humans who have ever been to space."