SpaceX Launches 60 Satellites Into Space As Part of Starlink High-Speed Internet Project
SpaceX has launched 60 satellites into orbit aboard a Falcon 9 rocket in the latest step for the company's ambitious high-speed internet project.
The rocket took off from Cape Canaveral, Florida at 9:56 a.m. EDT—marking the company's first mission from the site in three months.
The first stage of the Falcon 9 rocket landed successfully on the "Of Course I Still Love" drone ship. This marks the fourth time that a Falcon 9 has achieved this, and, indeed, the fourth time that any single SpaceX rocket has been sent into space, according to the company.
The 60 satellites form part of the Starlink project, which is aimed at providing super fast global internet coverage from space with very short lag times, even in rural or remote areas which may lack reliable connectivity today.
Current internet satellites struggle to provide fast coverage because many are in very high geostationary orbits—around 22,000 miles above the Earth's equator—meaning that data takes a relatively long time to travel between the surface and back, The Verge reported.
In order to cut down on lag times, Starlink aims to initially put around 12,000 satellites in orbits ranging from between 208 to 823 miles above the Earth's surface. The reason for launching so many satellites is that those in lower orbits do not provide as much coverage as those positioned at higher altitudes.
SpaceX has also made a request to the International Telecommunications Union—a U.N. body that regulates satellite signals—regarding the ability to communicate with a further 30,000 Starlink satellites in addition to the aforementioned 12,000, which have already been approved by the U.S. Federal Communications Commission, Space News reported.
According to SpaceX President Gwynne Shotwell, Starlink internet services could be available by as early as mid-2020. However, there is still some way to go before this is feasible.
Musk himself has previously recognized the scale of the challenge because the project involves significant amounts of new technology. The 60 spacecrafts which were launched today are the first operational satellites to be launched into orbit by the company as part of Starlink. In May earlier this year, SpaceX launched another batch of 60, however, these were designed primarily for test purposes, nasaspaceflight.com reported.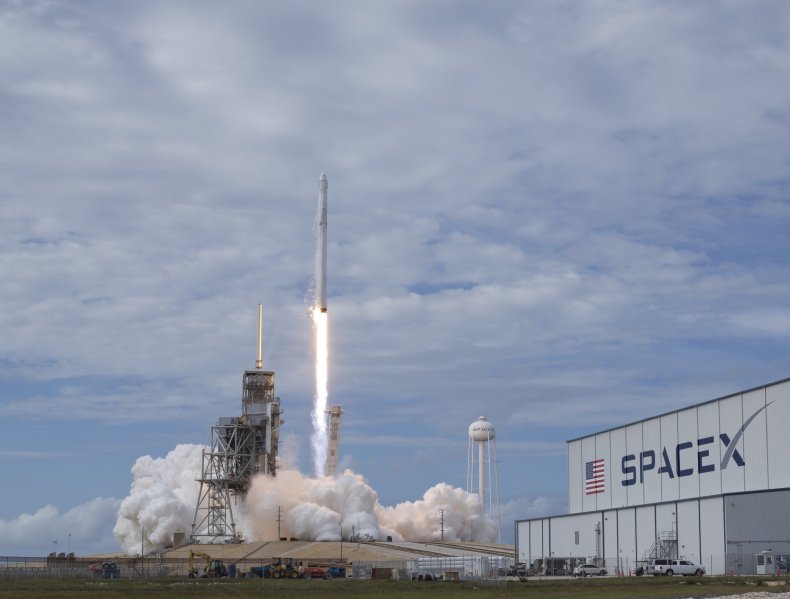 SpaceX regularly makes use of the launch pads at Cape Canaveral, however, this was the company's first mission to take off from here since the launch of Israeli communication satellite AMOS-17 on August 6.
There have been concerns raised in some quarters about Musk's Spacelink plans. There are currently around 4,000 intact spacecraft in Earth's orbit—of which just under 2,000 are still operational—meaning Starlink satellites would outnumber all of these put together once the project is operational. Some have warned that this could increase the risk of creating space debris or interfere with astronomical observations.