SpaceX is About to Send a Secret Payload to the Unknown: Watch Zuma Launch Live Online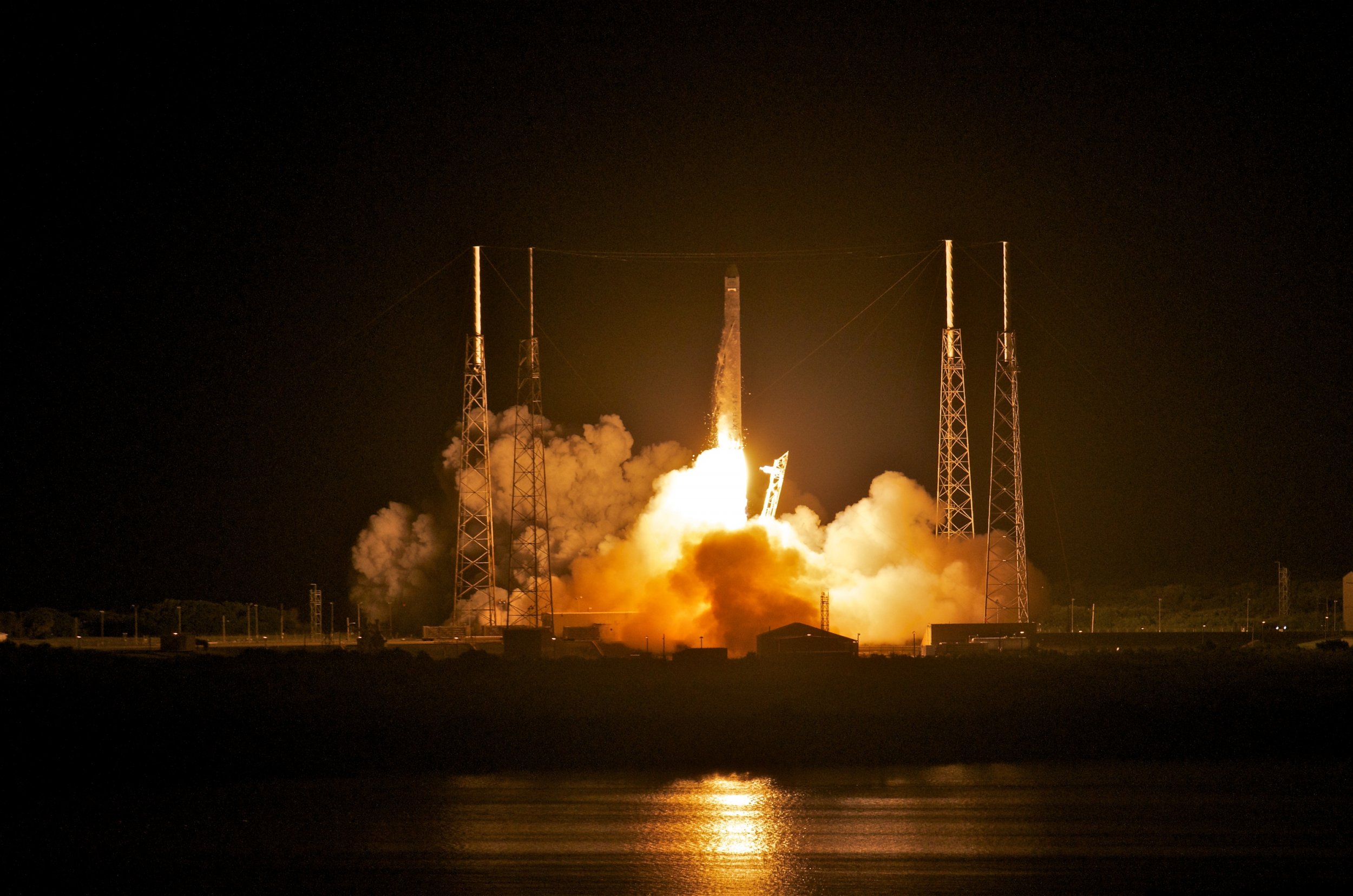 Elon Musk's SpaceX is set to launch yet another satellite, but details surrounding the launch remain a mystery. Although the public has many questions about the payload—codenamed "Zuma"—those working on the mission have supplied limited information.
Delayed by a day, the Zuma spacecraft is now set to launch on Thursday between 8 p.m. and 10 p.m., from NASA's Kennedy Space Center in Cape Canaveral, Florida, according to the SpaceX website. The payload will be launched by the company's Falcon 9 rocket.
About 15 minutes before liftoff, viewers can begin tuning in to watch the launch live, Space.com reports. Although the two-stage rocket will be visible in the webcast, it's unlikely you'll see the satellite, according to Quartz.
Just in case the launch doesn't go as planned, SpaceX has a backup time frame, beginning at 8:00 p.m. EST on Friday.
Some people in Florida who decide not to watch the launch, still may hear it.
"There is the possibility that residents of Brevard, Orange, Osceola, Seminole, and Volusia counties may hear one or more sonic booms during the landing attempt. Residents of Brevard County are most likely to hear a sonic boom, although what residents' experience will depend on weather conditions and other factors," SpaceX said, according to WESH, an NBC-affiliate in Orlando.
Upon liftoff, the 229-foot tall rocket is designed to bring the Zuma spacecraft to low-Earth orbit, SpaceX said in a statement. But, other than that, not many details are outlined in the company's press kit.
One of the limited bits of available information is that the spacecraft is part of a U.S. government operation. Northrop Grumman, a defense contract company, announced that it is involved in the launch, but their exact role is unclear, according to Space.com.
"The Zuma payload is a restricted payload," Lon Rains, communications director for Northrop Grumman's space systems division, said in a statement shared with Space.com. "Northrop Grumman is proud to be part of the Zuma launch. The event represents a cost-effective approach to space access for government missions."
Where the satellite is going has also remained a secret. Marco Langbroek, a satellite tracker in the Netherlands, believes Zuma might be working in conjunction with another satellite launched by the same rocket in May.
For now, it all remains under wraps and only those directly involved know exactly what Zuma may be up to.