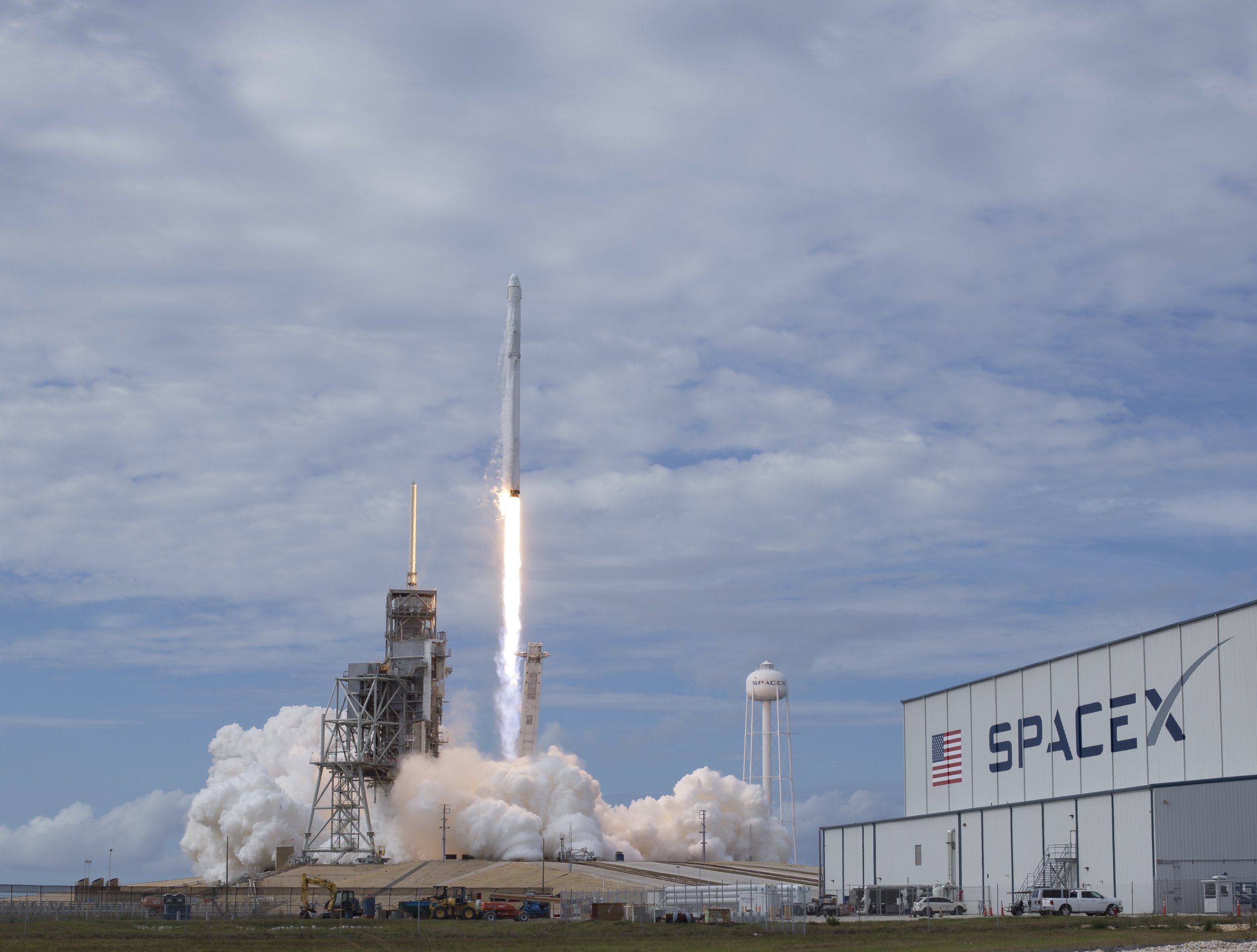 The Dragon, NASA's free-flying spacecraft, departed for Earth early Saturday morning.
After about a month-long mission at the International Space Station (ISS), the spacecraft is now on track to touch down in the Pacific Ocean around 10:30 a.m. EST and will then be retrieved by SpaceX, according to Space.com.
It was originally designed to carry humans, but the Dragon currently only transports cargo. The Dragon was launched with more than 4,800 pounds of supplies and is now carrying more about 4,000 pounds worth of goods, including a group of mice that were used to explore muscular breakdown in space, as a part of NASA's Rodent Research-6 experiment.
The experiment is an effort to understand whether drugs will be able to help astronauts with muscle loss, which is a well-known effect of space travel, especially during long-duration missions. Forty mice are aboard the ISS for varying amounts of time, with two months being the longest.
"In both cases, animals are euthanized humanely, and tissue samples are harvested for subsequent study and comparison with Earth-based control groups," NASA explains on its website.
The mice should have a safe trip, considering NASA referred to its Falcon 9 rockets and Dragon capsules as "one of the safest and most advanced human spaceflight systems ever built–and we are set to meet the additional milestones needed to launch our demonstration missions this year," the space agency said in a statement, the space agency said in a statement, according to The Wall Street Journal.
The Dragon departed for the ISS on December 15 from the Cape Canaveral Air Force Station in Florida and landed and arrived on December 17, according to a NASA statement. It's currently the only flying spacecraft that's capable of carrying large amounts of items back down to Earth. Later this year, it's expected to conduct its first-ever manned test flight.