SpaceX Dragon Lands Tons of New Supplies at the International Space Station—Including Ingredients for Beer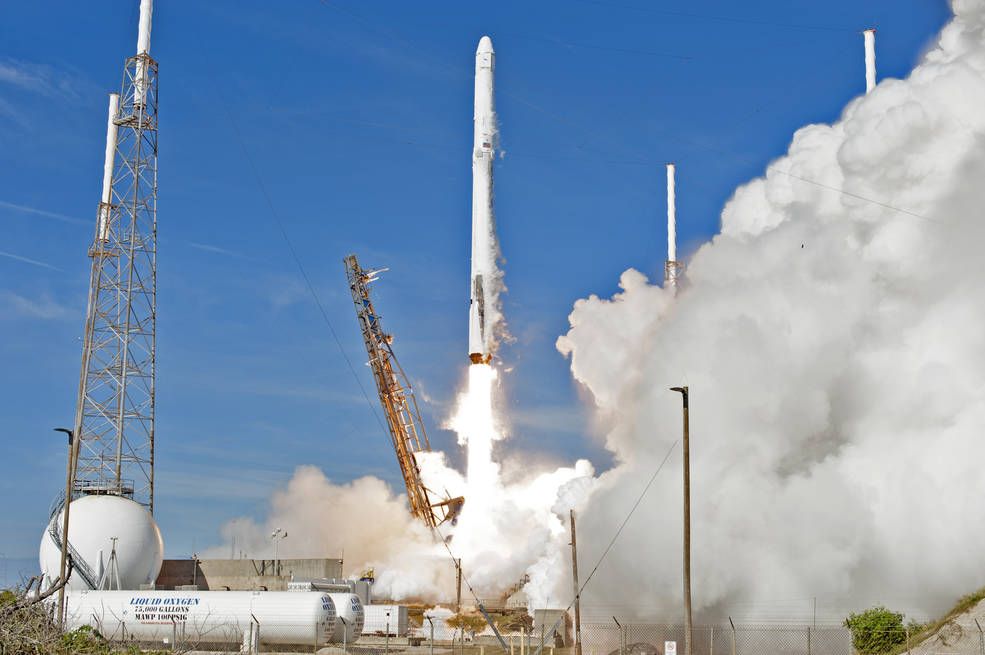 A week before Christmas, many may be feeling crunched to get through their lists. There's the gift list, the shopping list, the cooking list. And for astronauts on board the International Space Station, there's the list of 4,800 pounds worth of supplies and payloads to unpack from a used SpaceX Dragon capsule that arrived there Sunday morning. Meanwhile, the space station astronauts expect the arrival of three more crewmembers on Tuesday.
"It's a beautiful spacecraft and we're looking forward to digging into it and getting some science on board," astronaut Joe Acaba of NASA said once he and crewmate Mark Vande Hei manipulated the space station's robotic arm to snag the Dragon capsule at 5:57 a.m. EST as they orbited some 252 miles above Earth, according to Space.com.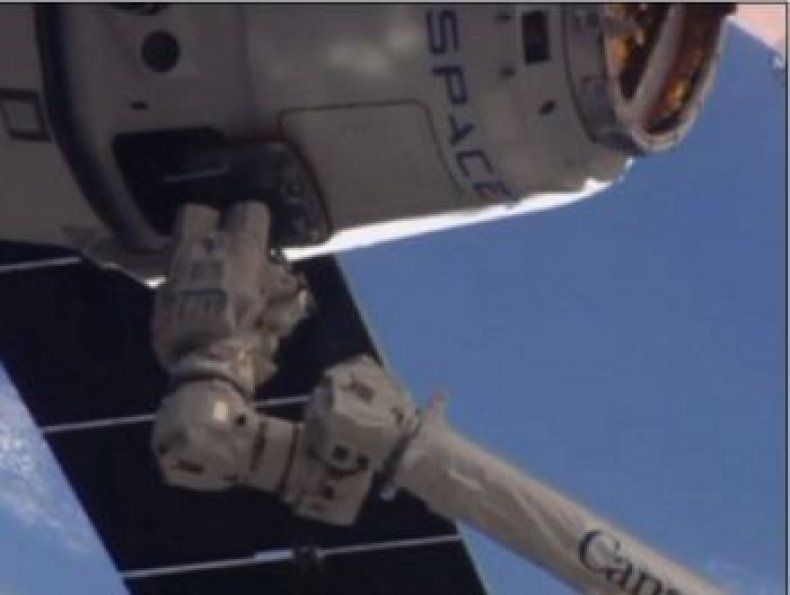 A few hours earlier, at 2:21 a.m. EST on Sunday, Russian cosmonaut Anton Shkaplerov, Norishige "Neemo" Kanai of the Japan Aerospace Exploration Agency (JAXA), and astronaut Scott "Maker" Tingle of NASA launched aboard a Soyuz space capsule from Kazakhstan. The trio are now orbiting Earth and plan to rendezvous with the space station at 3:43 a.m. EST on Tuesday, according to NASA.
The Dragon capsule now parked at the space station blasted from the SpaceX launch pad in Cape Canaveral Air Force Station in Florida in a launch that marked the first time the company, headed by billionaire Elon Musk, successfully reused a Falcon 9 rocket for a NASA resupply mission.
The capsule is crammed full with crew supplies, gear and scientific equipment. Among the new gear is a wired one-square-meter shield that, once mounted on the exterior of the space station, will offer real-time analysis of the potential damage caused by bits of space junk. Another unit will assess whether it's possible to producer higher quality optical fibers in microgravity for fiber optic products to be used both in space and on Earth. A third planned experiment will explore the viability of brewing beer in space. Budweiser sent 20 barley seeds to the station to learn whether the seedlings grow at the same rate in space as they do on Earth, according to Food and Wine.
One item that was not carried by the Dragon spacecraft, but which will also be newly available to the astronaut crew, is a digital file of Star Wars: The Last Jedi. Disney will uplink the film to the space station through mission control at NASA's Johnson Space Center in Houston, according to NASA.
The space agency has not announced when the crew plans to screen the movie, although they'll need to find a generous block of time for the two-hour, 33-minute movie. That could prove to be a challenge, considering they have to fully unpack the Dragon capsule and then refill it with more than 3,600 pounds of research, hardware and crew supplies before sending it back to Earth in January 2018.