Why Did SpaceX Abort the Falcon 9 Block 5 Launch Moments Before Liftoff?
Elon Musk's SpaceX scrubbed the launch of its upgraded Falcon 9 Block 5 rocket moments before liftoff Thursday. An automatic abort just 58 seconds before the launch time of 5:47 p.m. ET held back what would have been the first launch of this workhorse rocket's last major iteration.
SpaceX will try again Friday at 4:14 p.m. ET. If successful, the rocket will blast Bangladesh's first geostationary communications satellite, the Bangabandhu Satellite-1, into space.
Engineers rushed to pinpoint what triggered the abort signal. Ultimately unable to locate and solve the problem before the 6:22 p.m. ET launch window close, SpaceX announced the launch attempt was over.
"At 5:47 p.m. ET, Falcon 9 threw an abort in the final minute of countdown and it seems we are…unable to launch within the launch window for today at this time," Michael Hammersley, a SpaceX materials engineer, told viewers of the company's launch webcast.
Flight computers go into startup mode right before launch, which makes it harder to work through the relevant data quickly, Hammersley said. The company tweeted, "Standing down today due to a standard ground system auto abort at T-1 min."
Related: SpaceX launched sperm, a space trash catcher and more to the International Space Station
The Falcon 9 and the satellite were faring well, SpaceX reported. The company has not announced the cause of the abort, but aborts are fairly standard and can indicate either a ground or vehicular problem. The company looks set to go ahead with today's attempt.
The upgraded Falcon 9 is designed to be used up to 10 times with only minor refurbishment. In theory, each Block 5 rocket could be used up to 100 times. Before this final major upgrade, individual Falcon 9s weren't launched more than twice.
Reusability is a key priority for Musk and his company. Sustainable reusability could drastically change the economics of space exploration. At present, it costs about $50 million to launch a reused Falcon 9, Musk told reporters on a prelaunch call Thursday. The marginal cost of launching a Falcon 9 could one day dip as low as $5 million to $6 million. Fixed costs, however, will still bump up that price tag.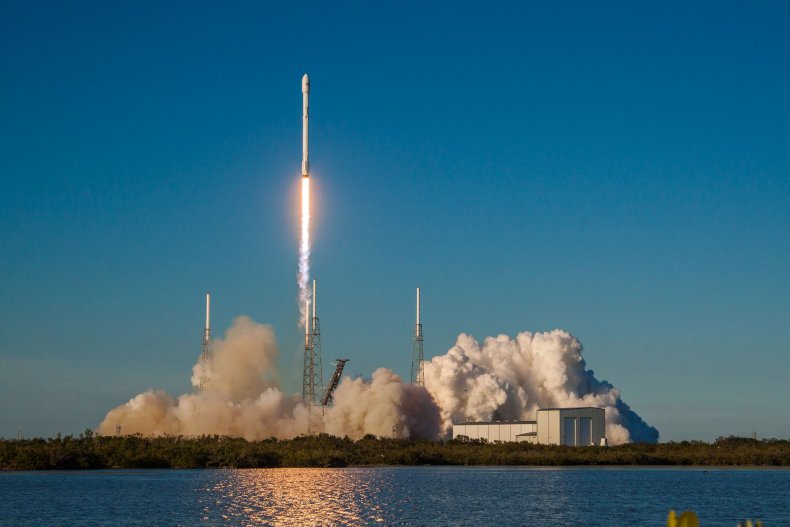 "This rocket is really designed…to be the most reliable rocket ever built," Musk said Thursday. "That is the design intent. And I think our customers, our most conservative customers, would agree."
This comes amid news of delays in the second launch, and first commercial trip, of SpaceX's Falcon Heavy rocket. The company launched its first Falcon Heavy earlier this year to great fanfare. It carried Musk's red Tesla Roadster into space to the sounds of David Bowie. Fans anticipating a June follow-up launch will have to wait a few months more, Bloomberg reported, as its client—the Air Force—is aiming for October instead.