SpaceX Rocket Breaks Up Shortly After Launch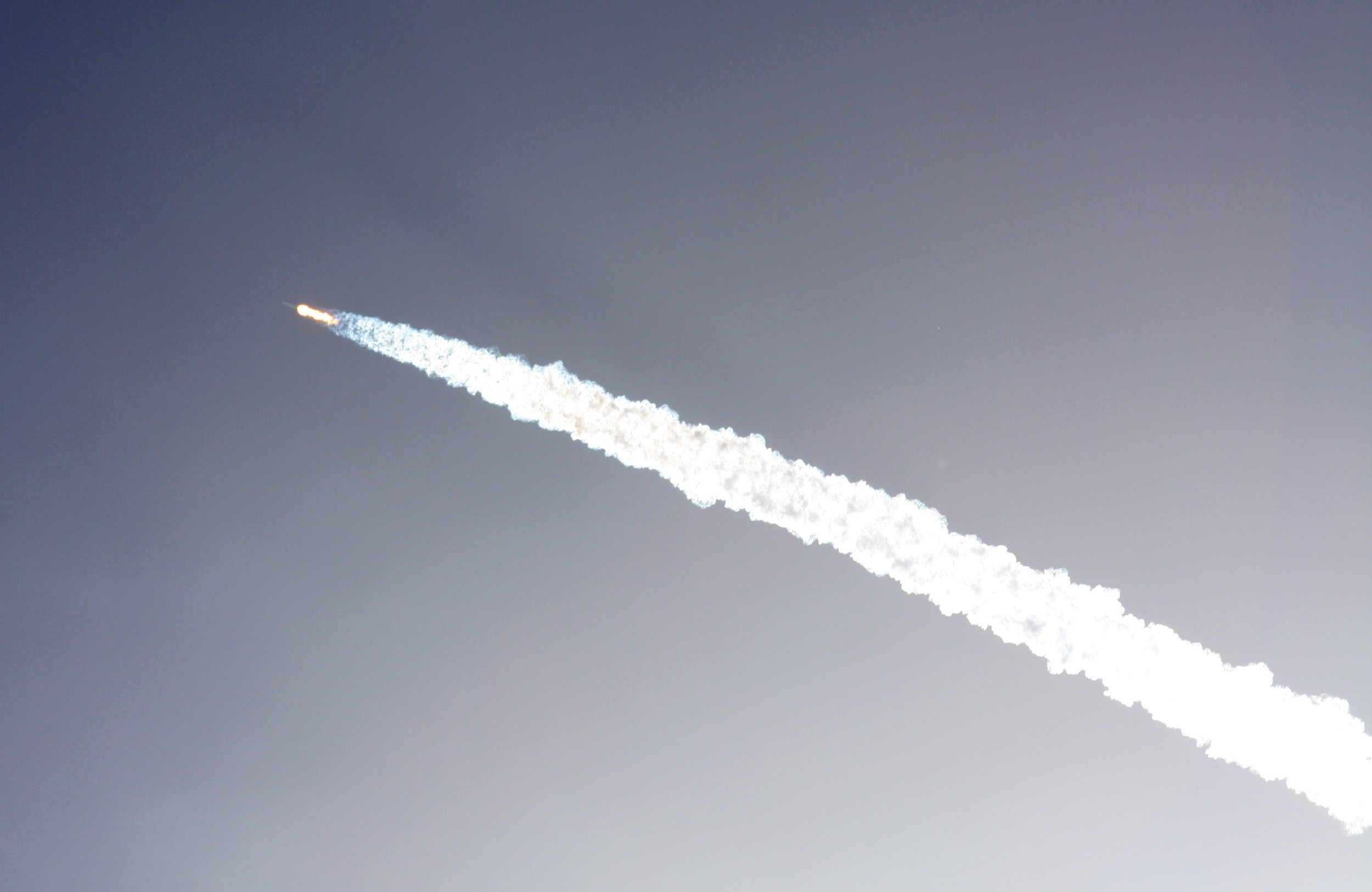 Updated | Just minutes after launch, an unmanned SpaceX Falcon 9 rocket exploded in the air on Sunday, according to NASA. Its mission had been to deliver two-and-a-half tons of supplies and equipment to the international space station.
The rocket blasted off at its scheduled time of 10:21 a.m. EDT from Florida's Cape Canaveral Air Force Station. Yet it wasn't riding high for long: NASA spokesman George Diller said that something went awry with the launch vehicle shortly after it departed, and the Associated Press reports that the rocket exploded about two-and-a-half minutes into the launch.
On Twitter, NASA confirmed that "something went wrong with the launch" and that it was evaluating the status of the mission. SpaceX CEO Elon Musk said on Twitter that the rocket had "experienced a problem shortly before first stage shutdown." Later, Musk clarified that there had been "an overpressure event in the upper-stage liquid oxygen tank."
Air Force officials confirmed that the rocket had "experienced an anomaly" shortly after its departure, causing it to disintegrate mid-air.
Previously, the Dragon capsule had made six successful cargo deliveries to the space station as part of a $1.6 billion contract with NASA. Sunday's haul included crucial items, such as food, clothing and water, in addition to equipment and a virtual reality headset for crew members.
SpaceX President and COO Gwynne Shotwell said that further Falcon 9 launches will be suspended until the FAA investigates. The procedure is expected to take "a number of months," according to NBC.