SpaceX Can't Test Falcon Heavy During U.S. Government Shutdown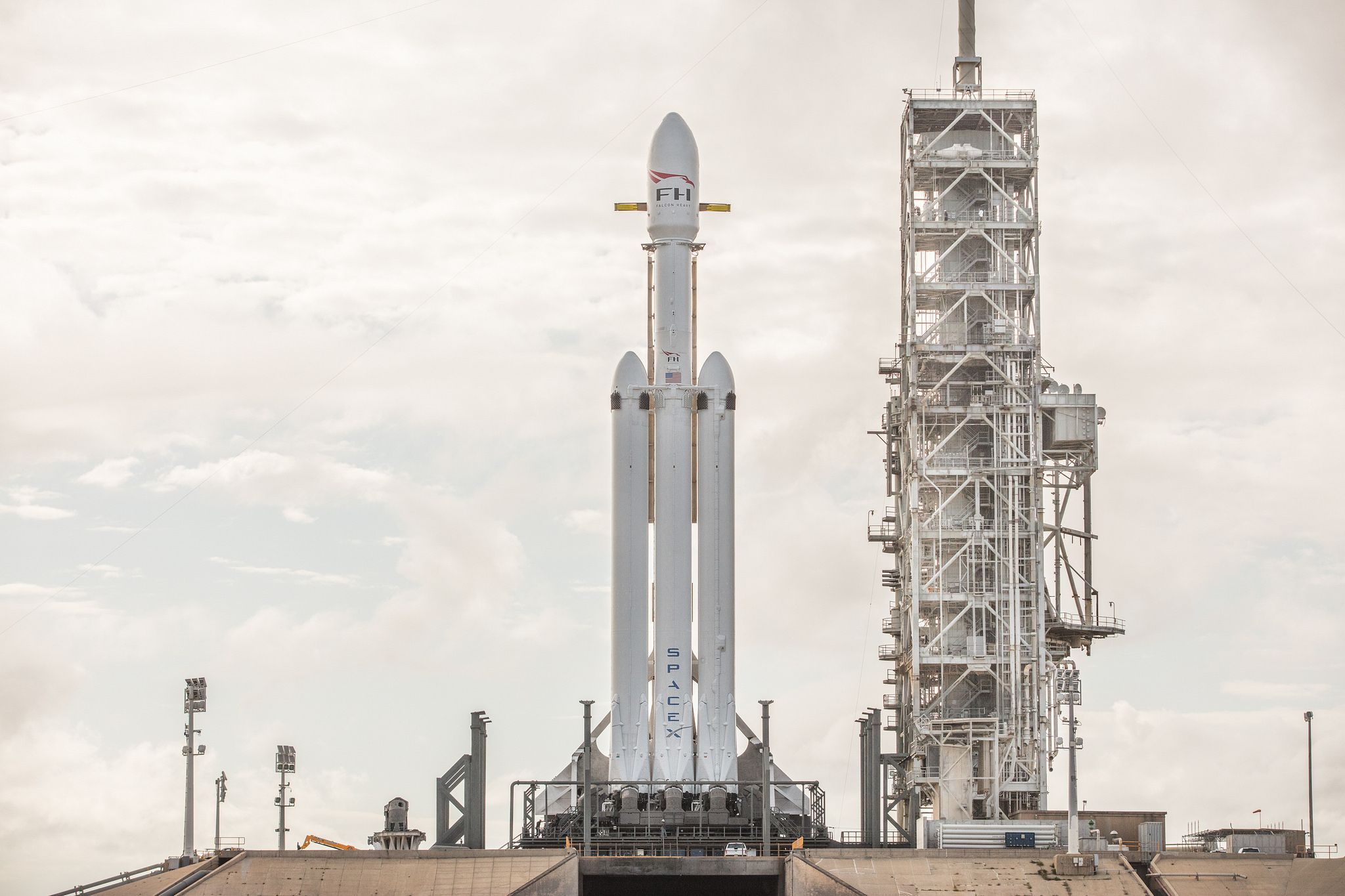 Updated | The U.S. government shutdown will impact a planned static fire of SpaceX's Falcon Heavy rocket, the company has confirmed. Civilian staffing restrictions mean the U.S. Air Force cannot support the test.
This static fire is an essential pre-launch trial of the Falcon Heavy, which is the world's most powerful operational rocket.
A statement from the 45th Space Wing read: "Due to the shutdown removing key members of the civilian workforce, the 45th Space Wing will not be able to support commercial static fires taking place on KSC. Without our civilian workforce, the 45th SW is unable to support launch operations as well."
The 45th Space Wing is a department of the Air Force supporting space missions. The Verge reported that it was initially unclear if the static test could take place without the 45th's support, or if the test will be on hold until civilian staff are no longer restricted.
Today, however, SpaceX confirmed the launch will halt the static fire. "This shutdown impacts SpaceX's Falcon Heavy demonstration, which is critical for future [national security space] missions," John Taylor, a SpaceX spokesperson, said in a statement to The Verge. "[The shutdown] also impacts critical missions for our customers, including important international allies, scheduled to launch shortly from Cape Canaveral and Vandenberg Air Force Base, as well as upcoming missions this spring to resupply the International Space Station."
The planned SpaceX Falcon Heavy static fire test has already been delayed several times. The vital test was scheduled for later today, after an apparent fueling test yesterday, SpaceflightNow reported.
The rocket's engines will be fired at full thrust for a few seconds during the static test, with the rocket strapped firmly to the launch mount. Analyzing the data produced will help engineers prepare for the final launch.
According to SpaceX's website, the Falcon Heavy has the equivalent power of 18 jumbo jets at liftoff. It is made up of three Falcon 9 rockets strapped together—the same type that delivers supplies to the International Space Station. While the Falcon 9 has nine Merlin engines, the Falcon Heavy has 27.
The mammoth craft can take the largest payload since the Apollo lunar program's Saturn V. Falcon Heavy can carry up to 140,660 pounds into low-Earth orbit, while Saturn V could carry 310,000.
The maiden launch—whenever it does take place—will be particularly risky. At last year's International Space Station Research and Development conference in Washington, D.C., Musk said: "I hope it makes it far enough away from the pad that it does not cause pad damage. I would consider even that a win, to be honest."
This article has been updated to include comment from SpaceX spoksperson John Taylor.