Photos: SpaceX Hispasat Night Launch
SpaceX conducted its 50th launch of the Falcon 9 rocket last week with the launch of the Hispasat communication satellite. The Hispasat 30W-6 satellite was successfully sent to space, where it was set to end up in geostationary transfer orbit to replace the operations of the 30W-4 satellite currently in place.
The launch window opened at 12:33 a.m. ET at the Cape Canaveral Air Force Station and the rocket took off immediately. Roughly 35 minutes after launch the payload of the rocket containing the satellite was deployed and the 30W-6 was on its way.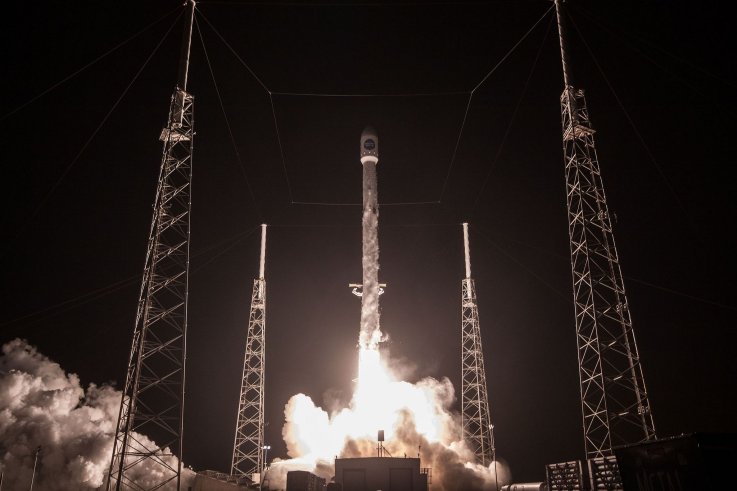 From its position in space, the satellite is expected to help execute the work of the Spanish company Hispasat. The company provides corporate communications as well as television and broadband services.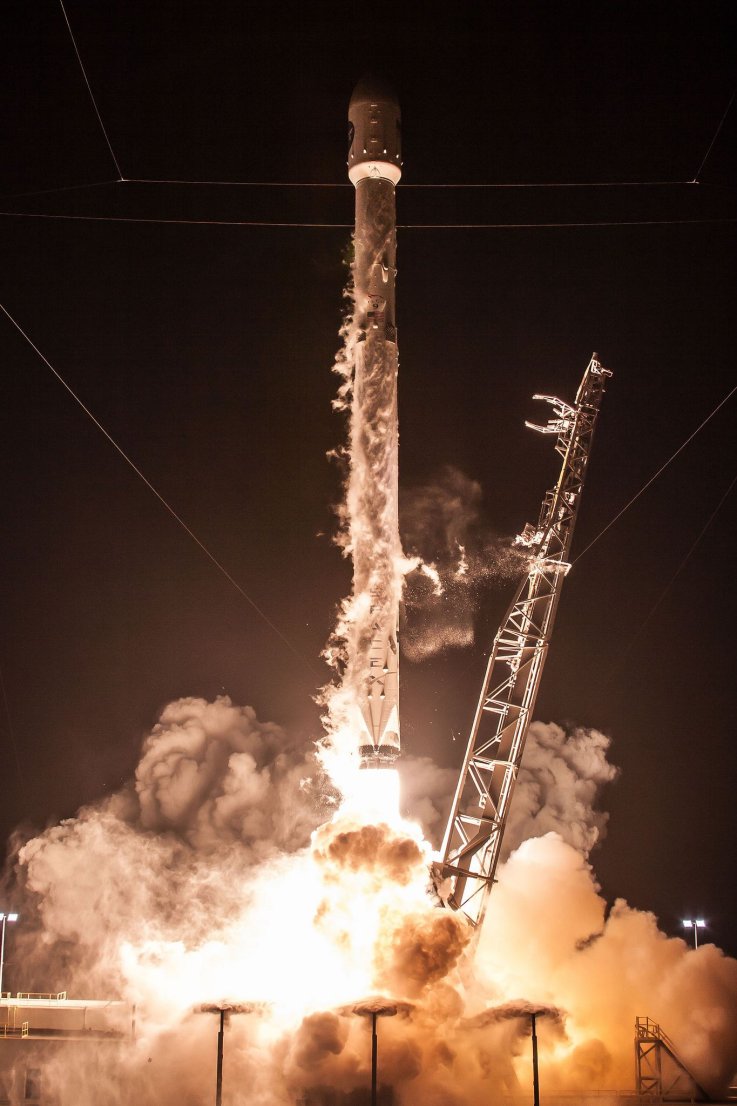 The satellite was the largest geostationary satellite SpaceX has ever launched. It weighed 6 metric tons, more than 13,000 lbs, and was about the size of a city bus Elon Musk, SpaceX founder shared.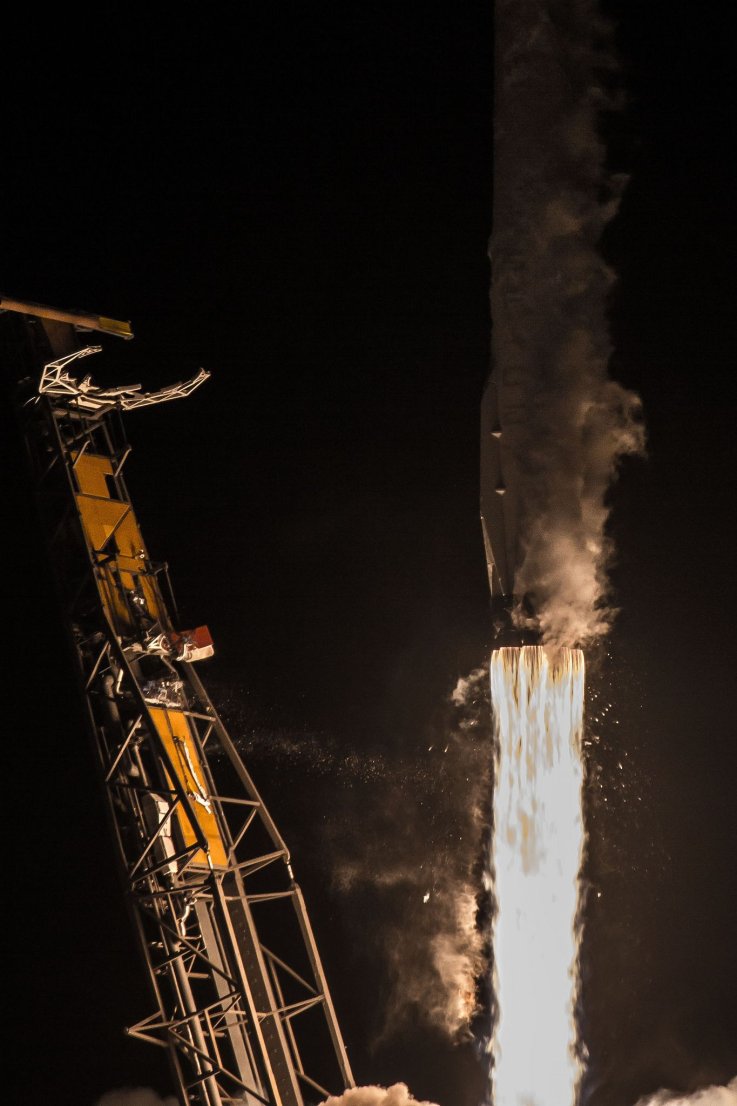 The launch of the satellite was originally scheduled for late February but was delayed due to an issue with the pressurization system of the fairing. Once the fairing was deemed in good condition SpaceX monitored the weather to choose the best time to conduct the launch.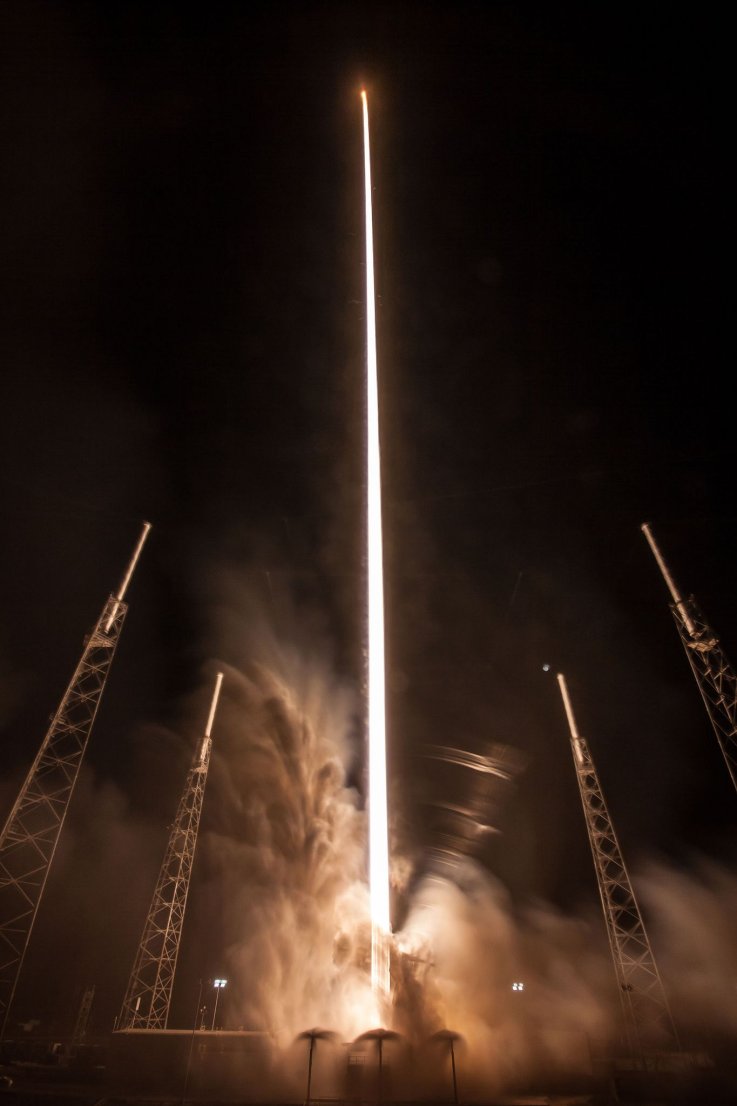 Each launch of the Falcon 9 rocket costs $62 million. The company has a contract with NASA and completes resupply missions to the International Space Station when needed. SpaceX is expected to launch test flights of its Dragon pod craft this year in preparation for sending up the craft with a crew, Space reported.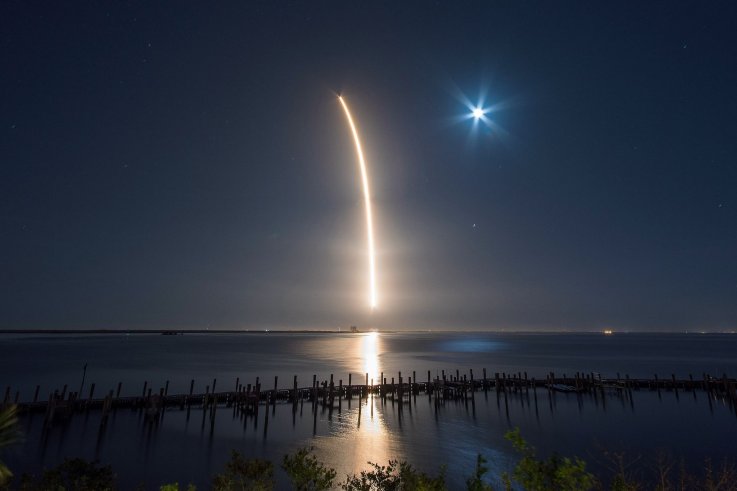 SpaceX did not make an attempt to land the first stage booster of the Falcon 9 after the launch of the Hispasat satellite due to poor weather conditions in the Atlantic Ocean off the coast of Florida on the night of the launch.
Photos: SpaceX Hispasat Night Launch | Tech & Science