SpaceX March 2 Crew Dragon Launch a 'Go' After Readiness Check, Weather Forecast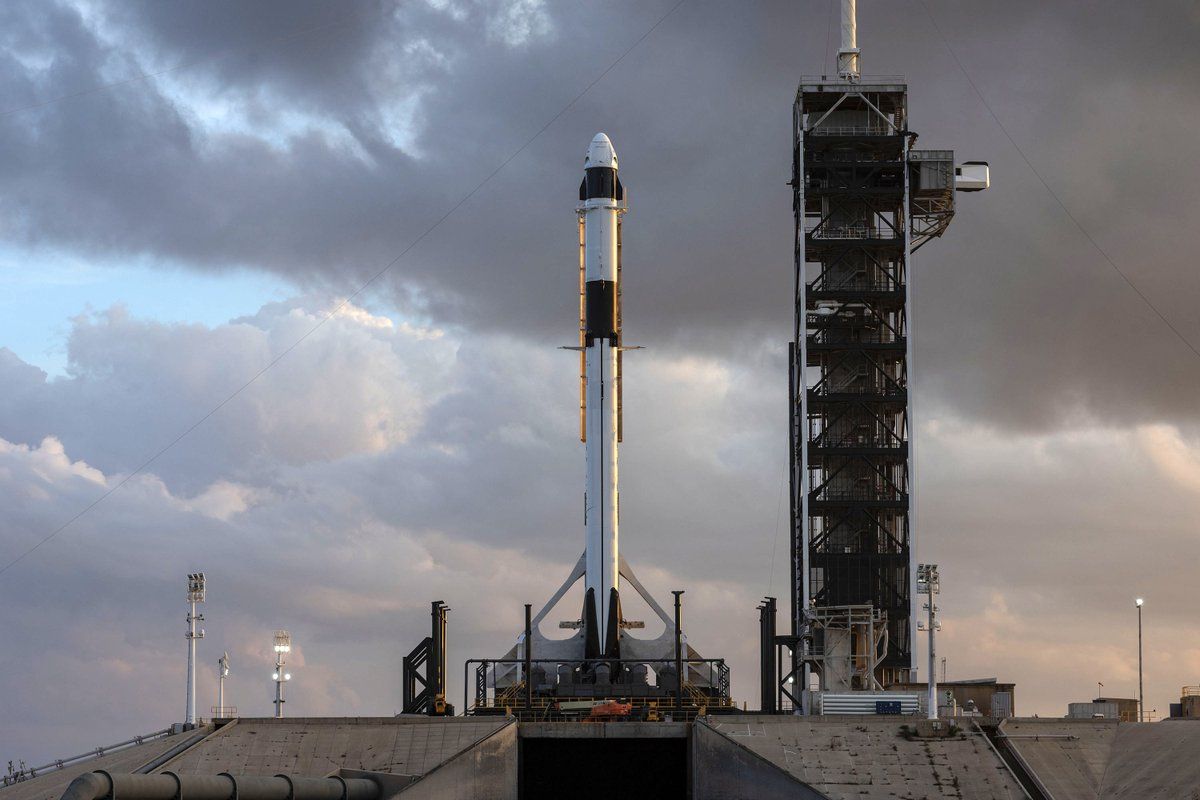 Early Saturday morning, while it's still dark out, a rocket is scheduled to launch from Launch Complex 39-A at the Kennedy Space Center in Florida. From a distance the launch will likely look like any other, a rocket headed skyward with a trail behind it. But what sets it apart is the payload it will carry, the Crew Dragon spacecraft.
The Crew Dragon was created through a collaboration between NASA and the private space company SpaceX as part of the Commercial Crew Program established at NASA. The program is meant to help integrate private space exploration companies with the space agency. The launch of the Crew Dragon will be the first demonstration of any private crew craft. Boeing is also working on a craft and is expected to conduct demonstrations later this year.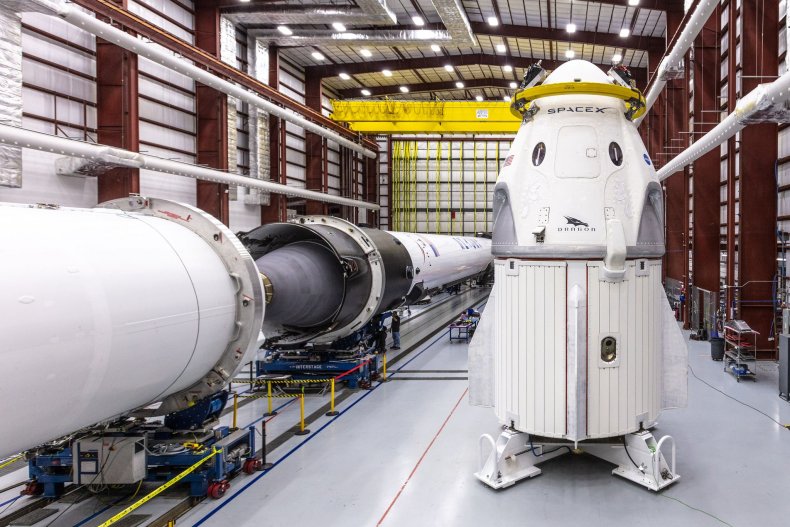 While there will be no crew on board, the "crew capable" craft will be the first of its kind to launch to the International Space Station because it was commercially built and will be commercially operated.
As of Wednesday, the conditions for the early-morning launch were looking good, according to NASA. "The launch weather forecast continues to look promising; meteorologists with the U.S. Air Force 45th Space Wing predict an 80 percent chance of favorable weather at launch time," said NASA.
The biggest threat to the launch was cumulus clouds that are thick and heavy and could potentially violate launch requirements, said NASA.
In addition to the favorable weather, launch readiness reviews conducted Wednesday showed promising results as well and the launch was still a "go" at that time. The launch is scheduled for 2:49 a.m. EST Saturday and a pre-launch briefing was was set for Thursday at 4 p.m.
The mission objective for the uncrewed mission Saturday is to demonstrate the performance of the craft including but not limited to docking, communications, environmental control systems, navigation and more. The craft is expected to approach and then autonomously dock at the ISS Sunday at 6 a.m. EST. The craft is expected to stay attached to the station long enough for crew on the ISS to unload the supplies on board, about five days.
It is then scheduled to autonomously undock and make its way back to Earth on Friday, March 8, likely splashing down in the Atlantic Ocean around 8:45 a.m. EST Friday.​