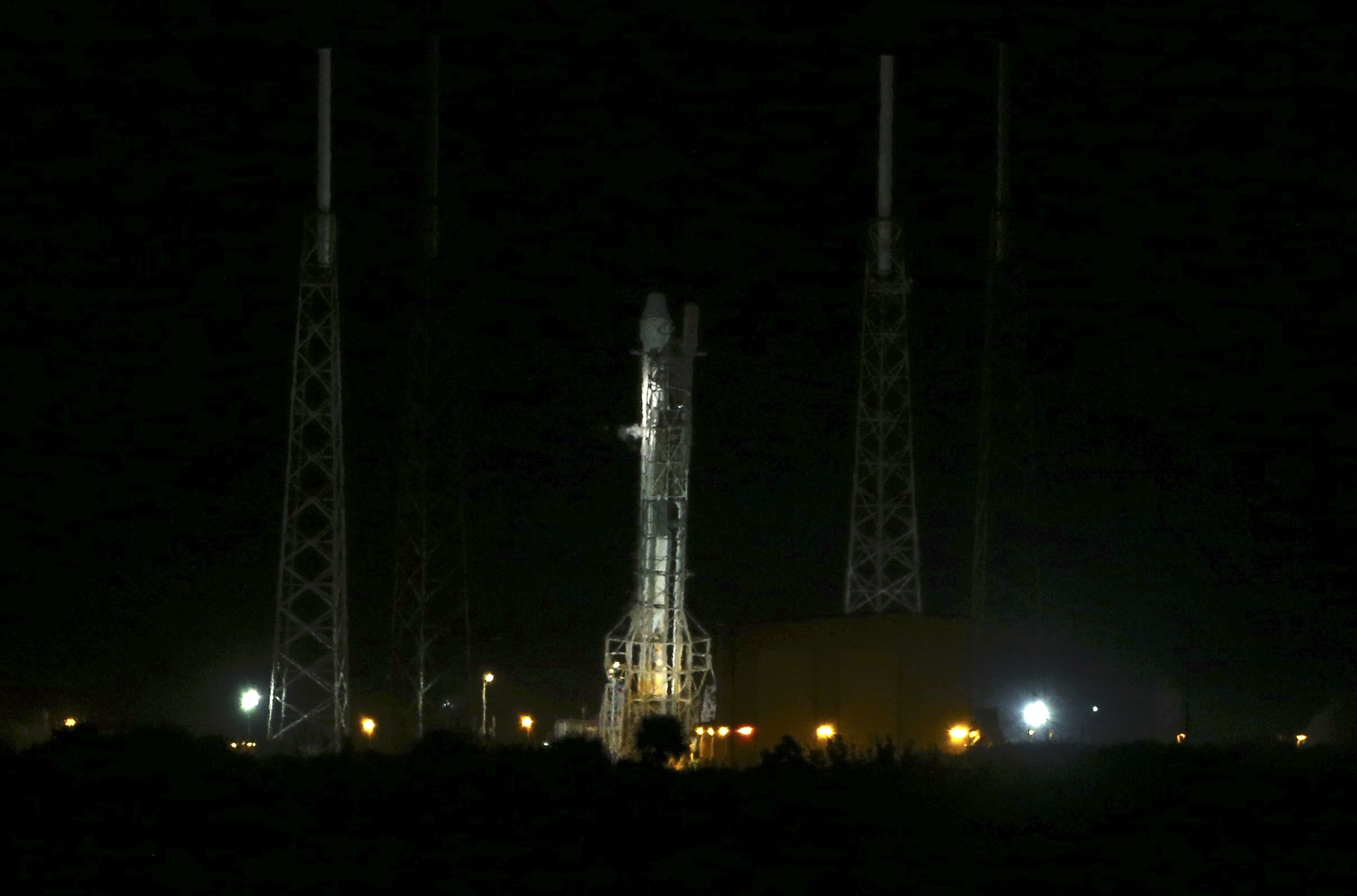 With just a minute left on the clock until its much-anticipated flight to the International Space Station (ISS), SpaceX canceled its mission Tuesday morning.
The Falcon 9 rocket was meant to bring about 5,000 pounds of supplies to the astronauts, including scientific and research materials, replacement parts for the Space Station's toilet, food and belated holiday gifts from friends and family on Earth.
SpaceX, the private spaceflight company headed by Elon Musk, has successfully flown to the ISS four times. With this mission, it intended to land a rocket on a platform in the middle of the ocean for the first time.
"There's a certain likelihood that this will not work out all right, that something will go wrong," Hans Koenigsmann, vice president for mission assurance at SpaceX, told the BBC. "It's the first time we have tried this—nobody has ever tried it as far as we know."
Normally, the rockets parts are either discarded or destroyed after use. With this mission, the company hoped to land the rocket so it can be refurbished, saving many key parts.
The launch was initially scheduled for Tuesday at 6:20 a.m. ET but was canceled due to a problem with a "thrust vector control actuator." In layman's terms, rocket trouble. The launch has now been rescheduled for Friday at 5:09 a.m. ET.