Stunning SpaceX Launch Photos of the Iridium-6, Grace-Fo Launch from California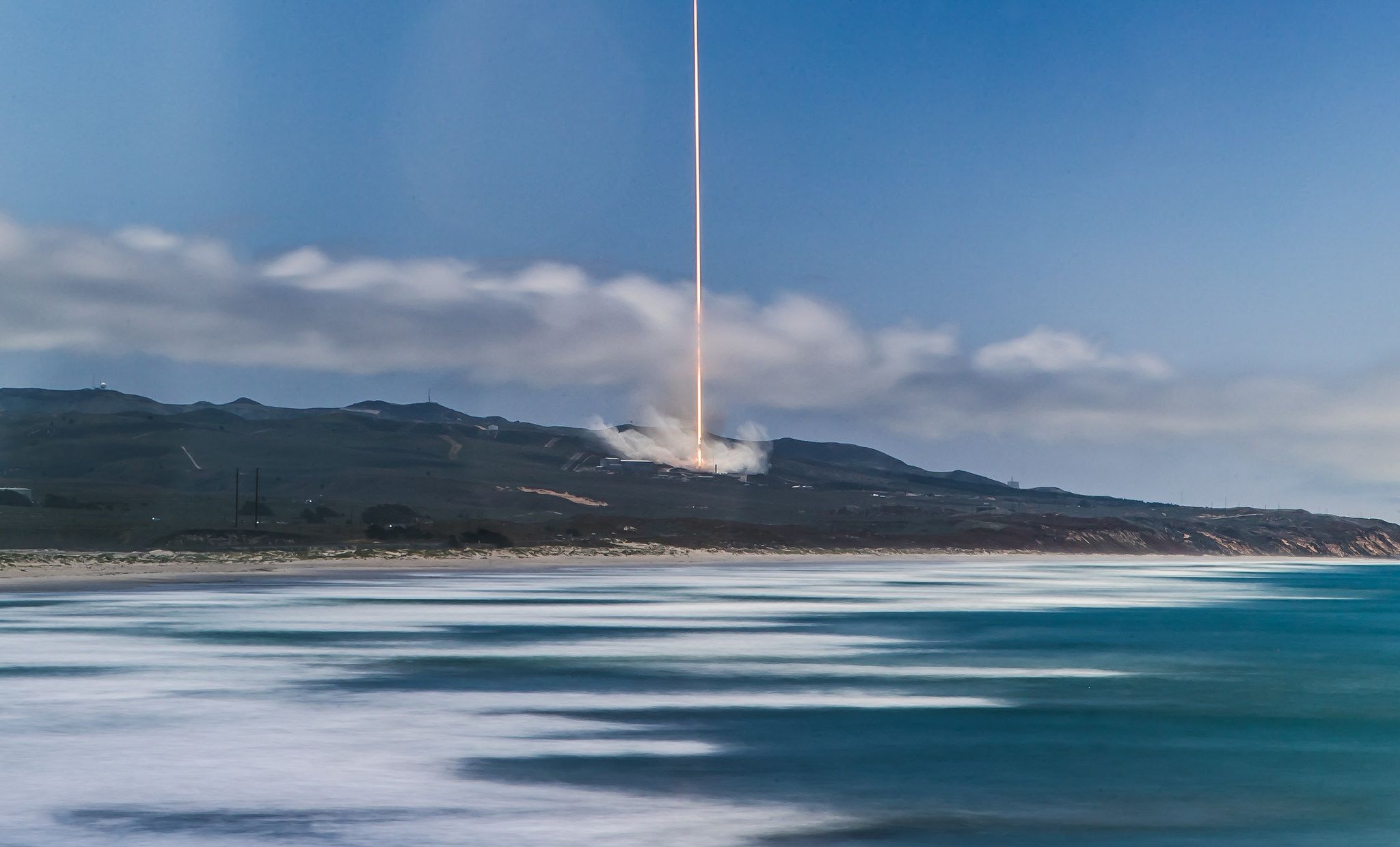 On a sunny Tuesday afternoon in California, a SpaceX rocket roared into the sky with a duel payload on board. The Falcon 9 rocket had both the Iridium-6 payload as well as the Grace Follow-On, or GRACE-Fo on board.
SpaceX's flight-proven Falcon 9 launched from the Vandenberg Air Force Base in California near the Pacific Ocean.
The launch window opened at 12:47 p.m. PDT Tuesday and just about a minute later, the rocket took off bound for space. The launch was the sixth one SpaceX completed for the satellite company of eight total it is contracted for. Tuesday's launch contained five Iridium NEXT satellites, SpaceX is responsible for launching 75 total over the eight missions, according to SpaceX.
All of the satellites will contribute to a communication network that will span the world and offer faster speeds, more bandwidth, service continuity and more. Tuesday's five satellites were launched to low-Earth orbit, SpaceX confirmed after takeoff.
Falcon 9's payload also included the Grace Follow-On satellite launched to track the movement of the water mass on the Earth; GRACE-FO is the second craft NASA has used for such tracking. It consists of two satellites that are connected and fly above the Earth. When the mass on Earth changes, the distance between them does as well due to the changes in the gravitational pull.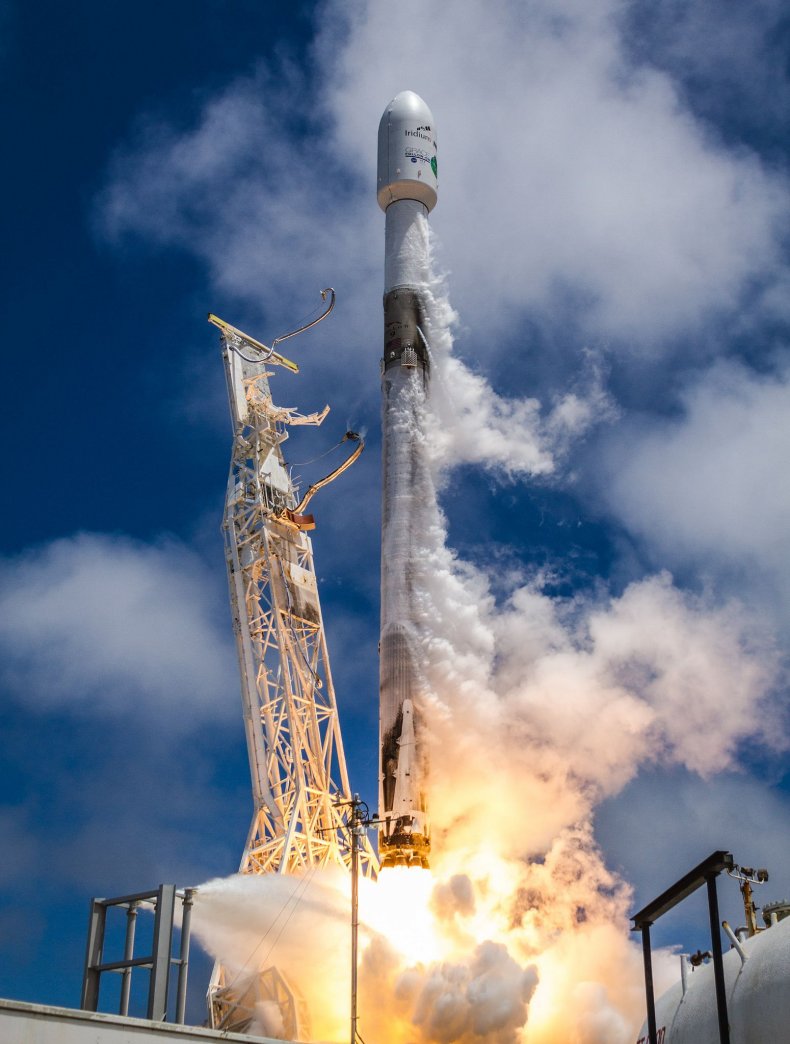 This information is key for researchers studying the changes developing in glaciers, sea ice, ice sheets, oceans, lakes, and other bodies of water in solid or liquid form on Earth. Those satellites were successfully launched about 10 minutes after launch, according to SpaceX.
Once the rocket launch and the payloads were deployed SpaceX did not try to recover the first stage of the rocket as it does for some launches. The rocket had already been used for a January launch from Space Launch Complex 40 at Cape Canaveral Air Force station in Florida.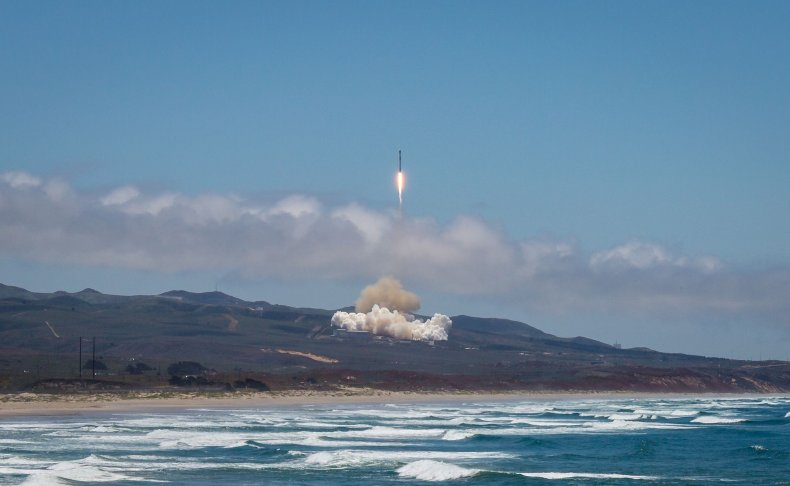 Previous SpaceX launches for Iridium carried up 10 satellites, but because the company was sharing the rocket, this time it carried fewer. SpaceX's final launches for the company are expected to happen before the year is up, Space News reported. SpaceX also has plans to test its Dragon spacecraft for humans and even to send humans to space, a first for the company, by the end of the year as well.