SpaceX Returns to Orbit With Successful Satellite Launch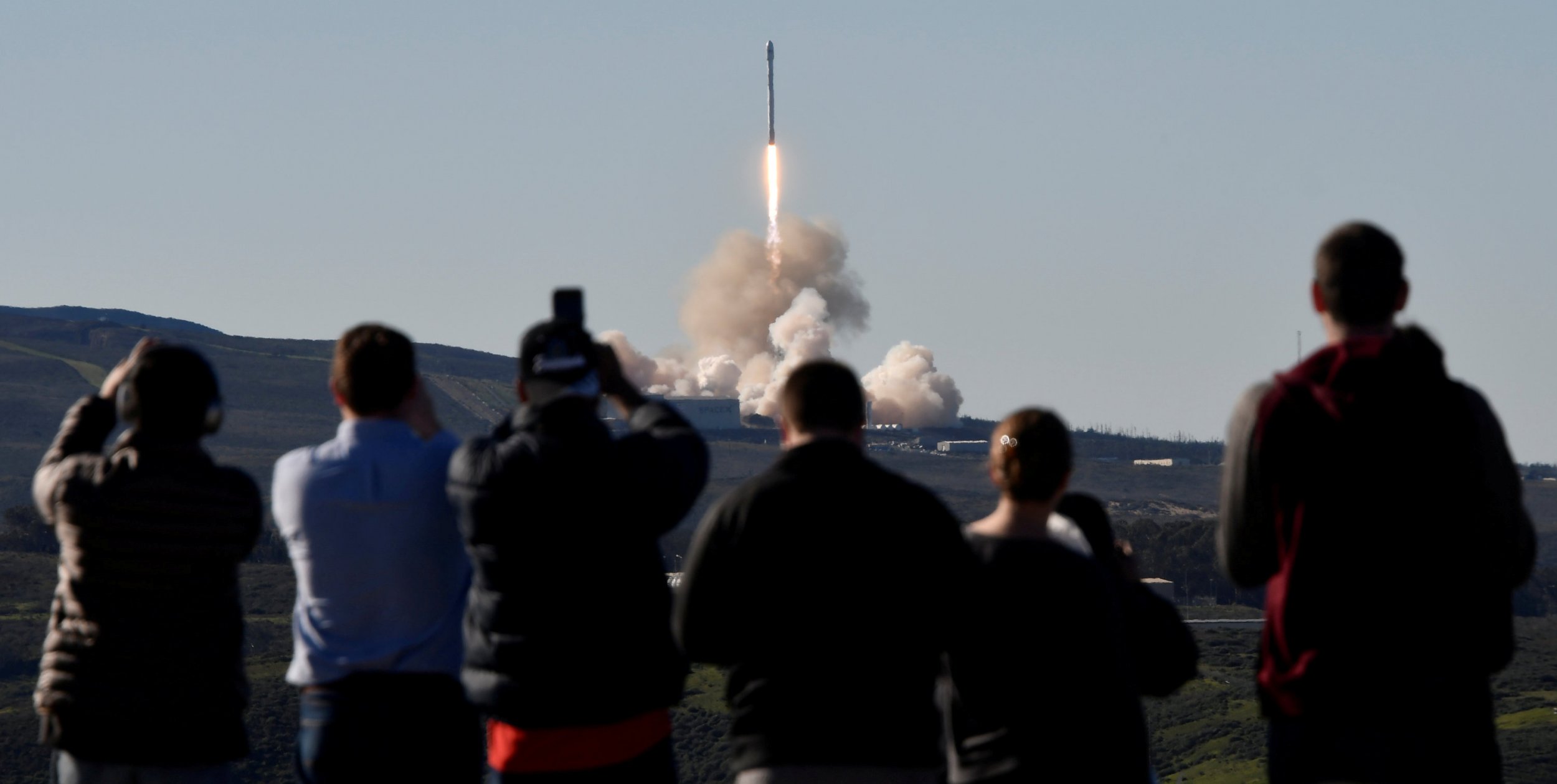 SpaceX returned to orbit Saturday with a successful launch, more than four months after a Falcon 9 rocket exploded on its launchpad.
Elon Musk's aerospace company launched 10 communications satellites for Virginia-based Iridium from Vandenberg Air Force Base in California, with the Falcon 9 rocket lifting off at 9:54 a.m. PST, according to Space.com. It was the company's first launch since the September 1 explosion in Florida that destroyed its Falcon 9 rocket and $200 million payload, a satellite for Israeli company Spacecom.
Saturday's launch started just less than an hour after initial liftoff and lasted 15 minutes, lifting the Iridium satellites to eventually replace pre-existing ones that have been in orbit nearly 20 years, the New York Times reported. SpaceX plans six more launches within the next 14 months to deploy 60 more Iridium satellites.
SpaceX also successfully landed the Falcon 9's first stage booster, the seventh time the company has landed a rocket, CNN reported.
The success of the launch was crucial for Musk's SpaceX, which has suffered financially since the September explosion as well as a 2015 failure that saw a Falcon 9 rocket with NASA equipment disintegrate in flight. The company has been grounded the last four months, creating a backlog of launches worth more than $10 billion, Reuters reported. The 2015 failure cost the company $260 million in revenue, according to a Wall Street Journal report.
An investigation into the September accident led SpaceX to change the way it fuels its rockets to prevent canisters of helium, located inside liquid oxygen tanks, from bursting, Reuters reported. Long-term, the company plans to completely redesign the helium canisters.
The FAA just cleared SpaceX for the launch on January 6. A planned January 9 launch was delayed due to bad weather and launchpad availability issues, Reuters reported.
Musk, the billionaire founder of SpaceX, also is the CEO of Tesla Motors and co-founder of SolarCity.