SpaceX Schedule: Falcon Heavy Rocket Will Launch Classified Military Satellite in 2020
The Elon Musk-led rocket company Space X won a $130 million contract with the U.S. Air Force this week to launch a classified military satellite mission into orbit in late 2020.
The Falcon Heavy rocket, unveiled to the world in February with a headline-grabbing stunt that fired a Tesla car into space, will be used to deliver an Air Force Space Command AFSPC-52 satellite. The U.S. Department of Defense (DoD) confirmed that two proposals were received for the mission.
According to CNN, the only other eligible entity that could apply for the contract was United Launch Alliance (ULA), a partnership of Lockheed Martin and Boeing. Quartz reported that the price of $130 million was a significant deal, with ULA's rival Delta IV rocket costing upwards of $350 million. While Space X has worked on military projects since 2016, this will be its first national security payload.
"The competitive award of this Evolved Expendable Launch Vehicle (EELV) launch service contract directly supports Space and Missile Systems Center's (SMC) mission of delivering resilient and affordable space capabilities to our nation while maintaining assured access to space," commented Lt. Gen. John Thompson, Air Force program executive officer for Space and SMC commander.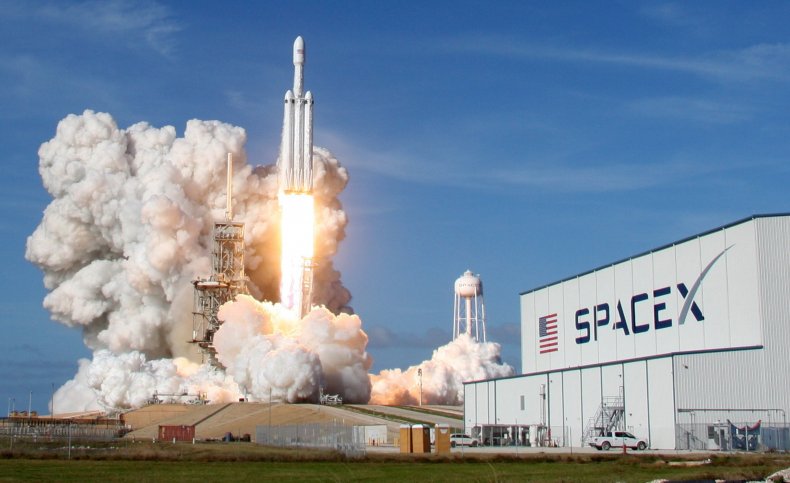 On Thursday, the Air Force said the contact covers launch vehicle production, mission integration and all launch operations. The mission is scheduled to launch from Kennedy Space Center, Florida.
"SpaceX is honored by the Air Force's selection of Falcon Heavy to launch the competitively-awarded AFSPC-52 mission," Gwynne Shotwell, SpaceX president and COO, told Ars Technica.
"On behalf of all of our employees, I want to thank the Air Force for certifying Falcon Heavy, awarding us this critically important mission, and for their trust and confidence in our company," Shotwell continued, adding: "SpaceX is pleased to continue offering the American taxpayer the most cost-effective, reliable launch services for vital national security space missions."
On its website, Space X lists four future Falcon Heavy missions. The AFSPC-52 will mark the fifth.
The company branded the Falcon Heavy as "the most powerful operational rocket in the world by a factor of two." It states online that the rocket can lift more than twice the payload of the next closest operational vehicle— ULA's Delta IV Heavy—and boasts it comes in at "one-third the cost." In May, Boeing promoted a blog post claiming that the rocket was "too small" for NASA missions.