SpaceX Sets New Record for Reusable Space Travel
On Tuesday afternoon a SpaceX Dragon capsule splashed down in the Pacific Ocean near Long Beach, California, after completing its third mission into orbit, making it the most reused resupply vehicle ever.
The capsule, which was filled with lab equipment and supplies when it launched, returned to Earth Tuesday loaded with 2,700 lbs of research materials produced by astronauts aboard the International Space Station (ISS), Tech Crunch reported.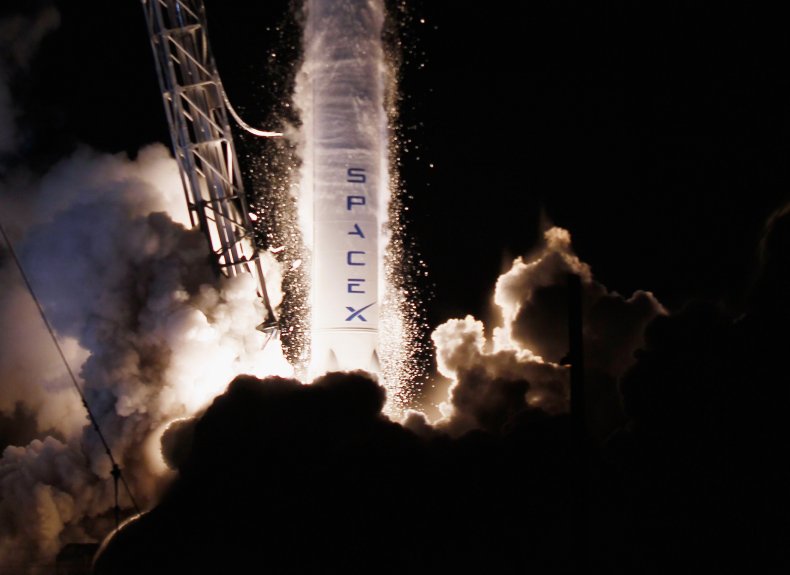 The capsule launched into its third trip to space on July 25 from Cape Canaveral Air Force Station. Carried by a SpaceX Falcon 9 rocket, it reached the space station two days later as they floated above southern Chile on July 27, according to a SpaceX press release. The successful rendezvous marked SpaceX's eighteenth Commercial Resupply Services mission to the flying laboratory.
Before setting the new record, Dragon previously broke ground as the first commercial vehicle to dock with the ISS. SpaceX, a pet project of Tesla founder Elon Musk, is a leader in the blossoming for-profit space exploration industry.
Among the cargo returning aboard the Dragon capsule was a robot called CIMON, a "smart speaker" built to assist astronauts in their research, kind of like an advanced Amazon Alexa. Here on Earth, NASA will now examine the returning cargo. The bounty in Dragon's cargo hold also includes the results of experiments growing moss in microgravity environments and the findings of NASA's Goodyear tire investigation, which looks at the effects of gravity on silica.
Experiments on tires in the sky could have real impacts here on earth. As NASA explained in a statement on the Dragon splashdown, "A better understanding of silica morphology and the relationship between silica structure and its properties could provide improvements for increased fuel efficiency, which would reduce transportation costs and help to protect Earth's environment."
On the other side of the stratosphere, Dragon is reducing costs and expanding possibilities in space travel.